HomeMoviesStar Wars
Andy Serkis Blows Apart Fan Theories About Supreme Leader Snoke
Andy Serkis Blows Apart Fan Theories About Supreme Leader Snoke
Back in November Entertainment Weekly spoke to Andy Serkis regarding Supreme Leader Snoke, and he referenced theories that Snoke could be Darth Plagueis, mentioned by Palpatine back in Episode III.
Turns out, per Serkis, Snoke is "just Snoke" and has no connection to Plagueis.
We shall see Serkis.  We shall see.
Read more at Comicbook.com
Related Posts

FANTASTIC FOUR Reboot – Is This Our First Look at The Thing?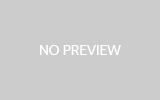 Picture of Mjolnir from Iron Man 2
SPECTRE – See the First Teaser Trailer!