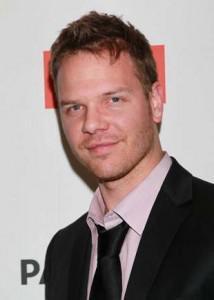 In a recent interview with New York Magazine, Jim Parrack, the actor who plays our lovable Hoyt Fortenberry, gave us the scoop on one of his co-stars.  Apparently, Chris Bauer (Detective Andy Bellefleur), unveiled something interesting at a recent work meeting — his buff new bod!
"Chris came into a table reading a couple weeks ago and he had on his cop uniform, and I stood up and I said, 'I would actually do what this cop says to do,' because Chris's muscles were just popping.  I'm not kidding, he got fit. Chris'll whoop all of our asses now."
It's only fitting that Andy should be extra prepared for whatever supernatural baddie may come his way.  He's going to need all the help he can get this season!
Any fans of Chris Bauer out there?  Are you excited to see him and his new 'gunshow'?
Source: WetPaint.com – Jim Parrack Says Get Ready for Buff Andy Bellefleur
(Photo credit: David Livingston/Stringer)