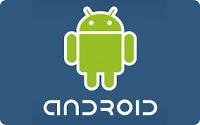 The world of technology is witnessing sophisticated innovations at a rapid pace where the outbreak of each single morning is accompanied by the breaking news of yet another fresh revelation. The ever increasing market of mobile phones is no alien to such advancement; big brands of the likes of HTC, Samsung, Apple, Nokia, Sony Ericsson and more are all at war with each other. However, the real crux lies in the engine that powers these mobiles, or shall we say the Operating system. While iOS (or iPhone OS) is too loyal to serve any other device except the one with the Apple logo, it is Android that has its real say in the market when it comes to selecting the best OS. Rated by Canalys as the smartphone platform to generate maximum business in the fourth quarter of 2010, it truly deserves such recognition.
So what is Android?
It is an operating system by Google that keeps the modern day mobile devices including tablets and smartphones up and running. Ever since its inception by the collaborated efforts of the members of Open Handset Alliance consortium in November 2007 (including Google), Android has always captured the limelight with its relishing versions. It has now become an inevitable catalyst for most of the hardware brands of the contemporary times with as many as 300,000 apps at the disposal of its worldwide aficionados. All these applications can be downloaded via Android Market or from some other online apps store.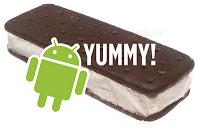 Android Versions
Just to reflect the creative minds of Android developers, each of its versions have been named after a dessert, alphabetically. Not surprisingly, the list is pretty delicious with Android 1.5 Cupcake being the trendsetter after it was released in April 2009. This was later followed by 1.6 Donut, 2.0/2.1 Éclair, 2.2.x Froyo, 2.3.x Gingerbread and 3.x Honeycomb. 4.0 Android Ice Cream Sandwich is the latest Android version to succeed this yummy version list. Indeed too tasty!
What does it contain?
Operating on a Linux based kernel, Android is home to extended libraries, middleware and a flurry of applications, all coded in C language. It is laced with engaging features that are just ripe for ardent users to romance with their conventional mobile devices. Some of those appealing features include adaptability with VGA/2D/3D Graphics, SQLite database for storage, Android Push message service, apt support for Wi-Fi/Bluetooth, CDMA, WiMAX, tethering, screen capture and so on, the list is endless.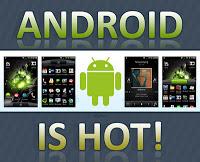 Phones with Android
The market is all flooded with Android phones. Should you want one for yourselves, you can easily buy it at affordable price. With the proliferating competition among the manufacturers of Android phone, the costs have been heavily slashed that leaves the customers with a win-win situation. Google Nexus, HTC Evo 3D, Samsung Galaxy, LG Optimus, Sony Ericsson Xperia, HTC Desire and more are all up for grab. So what are you waiting for, just be at a nearby Android store and pick your choice.