09/04/2011 – by Cynthia Wright
As Funky Dineva would say, "YES GAWD!" Maybe not necessarily about this particular topic but I digress, finally an adaption of Wuthering Heights will be made with a black Heathcliff. Now, anyone that knows me in real-time KNOWS how much I love this book. Personally, Emily Bronte was vastly underrated out of the Bronte sisters but it is nice to see that her work lives on in the lives of Heathcliff and Catherine Earnshaw.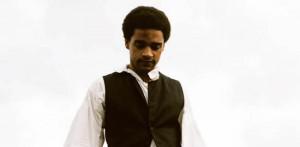 Heathcliff
This most recent adaptation will debut at the Venice Film Festival and the Toronto International Film Festival but it has already been receiving rave reviews due to its breakout star, James Howson.
The film will be released in the UK on November 11.