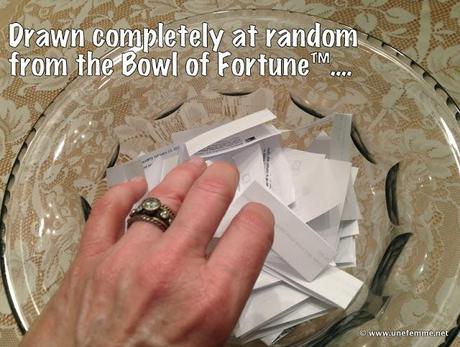 Actioning an Old School lottery
The nine winners of the L'Oreal Revitalift Miracle Blur are...
Wanda!
Cynthia!
Kaye!
Divya!
RBH!
Sayschnicklefritz!
Imc1971!
The Single Nester!
Northmoon!
Congratulations to you all!
Please email me at unefemmecertainage (at) gmail (dot) com with your mailing address by Tuesday, and please put Contest Winner in the subject field, and I'll get the products shipped out to you next week.  Thanks to everyone for entering the contest.
Bon weekend!
~
All original content property of http://www.unefemme.net This work is licensed under a Creative Commons Attribution-NonCommercial 3.0 United States License.