Well, I woke up this morning and we are all still here...so take the Mayan Apocalypse!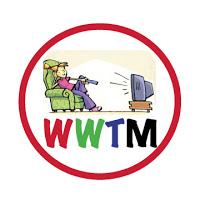 The answer to Thursday's Trivia Question: Burgermeister Meisterburger was in Santa Clause is coming to town.
FIRST FIVES:  Elke Raskob, Bobby Aguilera, Alex Nagler, Kathy Connelly, & Phyllis DiCesare Honorable Mention:Dani Jackel
Wednesday's Broadcast Top 5
X Factor-FOX 2.7/8.2
Chicago Fire-NBC 1.9/6.5
Miss Universe-NBC 1.8/6.1
Modern Family-ABC 1.8/5.7
20/20-ABC 1.6/5.4
Wednesday's Broadcast Trendrr Top 5 Miss Universe Pageant-NBC 1,163,281
Miss Universo-Telemundo 1,042,764
The X Factor Finale Part 1-FOX 899,138
Chicago Fire-NBC 36,892
WWE Main Event-ION 17,294
Wednesday's Cable Top 5
Moonshiners-Discovery 1.8/3.6
Amish Mafia-Discovery 1.4/3.0
The Big Bang Theory-1.4/2.8
The Big Bang Theory-1.1/2.2
Duck Dynasty-A&E .9/2.1
Wednesday's Cable Trendrr Top 5
Piers Morgan-CNN 64,635 NBA Basketball-ESPN 54,855 WWE Tribute to the Troops-USA 50,375 Cheer Perfection-TLC 33,532 Amish Mafia-Discovery 22,558
Late Night Ratings for the week of 12/10-12/14
Nightline-.9/4.1 Leno-.8/3.3 The Daily Show-.7/1.7 Letterman-.7/3.1 The Colbert Report-.6/1.3 Conan O'Brian-.5/1.0 Kimmel-.5/1.9 Fallon-.4/1.5 Colin Ferguson-.4/1.3 Carson Daly-.3/.8
Early Morning Ratings for the week of 12.4-12/10
Today 1.6/1.8
GMA1.6/1.8
CBS This Morning .8/.9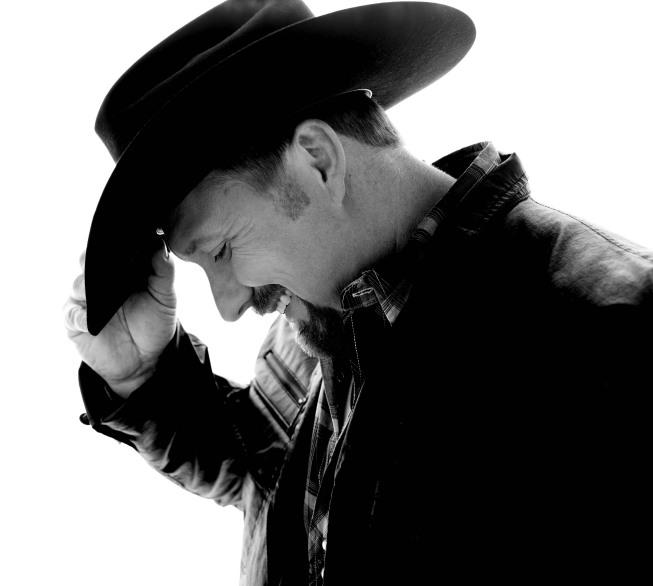 Wow, red carpet coverage for the
X Factor
...Simon in his rolls, Britney in her limo, One Direction and Pit Bull...it was all so exciting.
I didn't love the "All You Need Is Love" poppy version at all, but it was very cute how the finalist came into the studio from the red carpet.

The LA Reid conductor thing? Did we need to see that? I would think they could fill the time a bit better.

Tate Stevens started off the performances with "Please Come Home For Christmas" which I happened to like even though I'm not a huge Christmas music person.  

Then a "Your Family and Friends Love You, Tate" package made to tug at our heartstrings...worked for me...a bit

Yeah, yeah, Simon's a grinch.  We get it. That's what we love about it him!

Fifth Harmony sang "Christmas, Baby Please Home".  (That's 2 songs about coming home for Christmas so far, just sayin)

Then it was Fifth Harmony's "Your Family and Friends Love You" package to continue the heart string pulling...not so touching this time, but if you do for one you do for them all. 

Britney's crazy face recap did give me pleasure...it did capture a lot of her wacky expressions.

Carly Rose's turn to sing a Christmas song and she chose one of my all time favorites, (I only have like 4 fave Xmas songs) Mariah's "All I Want For Christmas is You" (You could argue that the person isn't home and go with my theme on this one).  Carly slowed the song down and didn't dance around much...my new theory is that she can't really dance.  

Then...Carly's Grandma's both love her very much! So do all of her friends and family. All three "We love You" packages done.

Half way mark and...Fifth Harmony takes 3rd place.  Not shocked...how much you want to bet that they aren't "Friends for Life".

Okay...new X Factor drinking game...every time someone says PROUD...DRINK!

Space filling recap clip...oh yeah forgot Bieber and Scooter did the show

Emblem 3 wants to "throwdown and snowboard" in Whistler...I'll go!!!!

Pit Bull...finally...I waited a long time! What was up with the camera jumping all over the place...all the long shots.  Maybe they didn't want us to see PitBull's PitBull?

Recap time for Demi Lovato...she was cute this season but got annoying at the end.

Thank God One D isn't singing a Christmas tune..."Let Me Kiss You" is way better than any Xmas tune!  (Team Zayn for me!)

Khloe's leather outfit is just horrific.  She needs a belly button cover or something.

Carly Rose and Tate sang "The Climb" I loved it.  

Okay...it's time for the big reveal...who wins X Factor 2012???

Tate Stevens...Congratulations Tate.  I'm betting Carly Rose is signed asap anyway.
NEWS & INFORMATION:
*So You Think You Can Dance has been renewed for a 10th season with auditions beginning on 1/18.

There are so many shows to audition for these days. I would bet that a person could audition full time from one singing/dancing reality show to the next for an entire year. 
*Also renewed, Psych on USA and The League on FX.  I've tried to watch both...no go. *PBS announced today that the first 10 minutes of Downton Abbey's upcoming 3rd season will be available on Facebook on 12/26.  Here are the links: https://www.facebook.com/pbs and https://www.facebook.com/masterpiecepbs.  If I remember to remind myself, I'll try to remind you guys to check it out too.  For anyone who hasn't gotten into Downton...YOU SHOULD...it's so juicy. *The final 5 TV Episodes to see before the end of the world according to E! 1) Star Trek-"Balance of Terror" Not a Star Trek Fan 2) Sex and the City-"My Motherboard, Myself" Don't remember this one, but I know I saw it 3) 24- "Day 1" 11pm-12am Loved almost every episode of 24 4) Scrubs-"My Musical" Never saw this one 5) CSI-"Grave Danger" I've never seen one episode of CSI
*The CW renewed LA Complex for a 3rd season.

I don't watch this one...is it a dating show? I can't remember.
There was so much JIMMY yesterday, I had to create the:
JIMMY FALLON SECTION
I can't believe I didn't know that The Backstreet Boys were on my FBFF, Jimmy Fallon's  show Wednesday night.  OMG if we were BFF's you know he would have been calling me and texting me and had me backstage to meet them.  We would have gone out to Tao for dinner with them after the show...but no call...no texts...nothing...I had to settle for my favorite boy band of all time's performance of their new Christmas tune "It's Christmas Time Again". As mentioned above, I don't love Christmas songs...except when they are sung by Mariah Carey, Rob Thomas, Band Aid and now...The Backstreet Boys...check it out:
http://www.latenightwithjimmyfallon.com/blogs/2012/12/backstreet-boys-its-christmas-time-again/
Also on the show Wednesday, Daym Drops, the Internet food critic.  Jimmy asked him to do a review of my husband and sons favorite...McDonalds McRib (which is back for a limited time only!) It's hilarious...check it out:
http://www.youtube.com/watch?v=985IjcpZ0TA&feature=youtu.be
And for all of you that love Jimmy, Billy Crystal, Jerry Seinfeld, Baseball and mystery people...this one is awesome:
http://www.youtube.com/watch?v=K0Jg7pvVzKk
Final Trivia Question of 2012: In the Frosty the Snowman Holiday Special, what did Frosty say every time he came to life?
Note...Today is the last day of the December Holiday trivia contest.  If it results in a tie of some kind I will notify the winning readers and have a "playoff" round. However, it's not looking that way right now.  Anyway, because of it's success, I'll start a new contest in January.  Thanks to all of the passionate early risers for your witty responses everyday.  I enjoy them all. 
WWTM is on vacation until 1/2/13 unless I feel the need to post something.  Check the Facebook page or Twitter etc. as I won't  be sending an email blast prior to getting back from break.  
I wish all of may amazing readers the happiest of holidays, the healthiest of New Years and hope you all catch up on a lot of TV over the days ahead!  Thank you for all of your kind words, encouragement and help in spreading the word.  I'm having a great time with this thing and it's all because of you.
WWTM-Kristy
http://watchingwaytoomuch.com
[email protected]
[email protected]