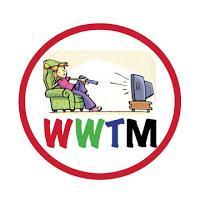 The answer to 
Tuesday's Trivia Question
:  Heat Miser & Snow Miser were the stars of the Year Without a Santa
FIRST FIVES
: Bill McLaughlin, Gerald Piscopo, Megan Quirk, Dan Realson & Samantha Baril
Honorable Mention:
Dani Jackel
Sunday's Cable Top 5
Real Housewives of Atlanta-Bravo 1.9/3.6
Dexter-Showtime 1.4/2.7
Shah's of Sunset-Bravo 1.1/2.4
Movie-ABC Family 1.0/2.8
Homeland-Showtime .9/2.2
Monday's Broadcast Top 5
The Voice-NBC 4.2/13.2
2 Broke Girls-CBS 3.5/10.2
How I Met Your Mother-CBS 3.4/8.7
Mike & Molly-CBS 3.3/10.7
Hawaii 5-0-CBS 2.4/10/5
Monday's Broadcast Trendrr Top 5
Gossip Girl-CW 628,388
The Voice-NBC 260,140
How I Met Your Mother-CBS 119,648
2 Broke Girls-CBS 36,474
Hawaii 5-0 30,706
Monday's Cable Top 5 
Monday Night Football-ESPN 3.6/10.1
WWE-USA 1.4/4.2
Pawn Stars-History 1.4/4.2
Teen Mom-MTV 1.3/2.2
Basketball Wives-VH1 1.0/1.9
Monday's Cable Trendrr Top 5
WWE-USA 265,229 Monday Night Football-ESPN 227,547 Tiny Tonight-VH1 52,046 Basketball Wives LA-VH1 52,046 Piers Morgan-CNN 48,444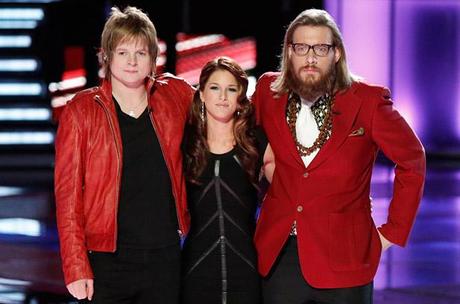 Paragraph format wasn't working for
The Voice finale
last night...needed to switch to my favorite...the bullet point format aka BPF.  Here we go:
Adam in a tux...scrumptious

Droopy had to be pissed off that CeeLo stole her birthday spotlight with his spiked shoulder pads

After an hour recap did we need another recap?

Pretty sure that Rhianna lip synced (or is it lip sank?) her song "Diamonds". Not cool on a live singing competition show.

Terry/Shirley sang Kiss's "Rock-n-Roll All Night" eh didn't love it

Smokey Robinson is 72 years old and looks like he can't close his eyes anymore, his skin is pulled so tight.  BUT he can still sing and did an awesome duet with Nick with "Cruisin Together"

A package full of Adam under my tree is one I'd love to open!

The Killers and Cassadee were AMAZING. (My friend Ed was right about them)

Only the hot guy ex-contestants came back to sing "Stacey's Mom".  I forgot how cute some of them were.

Kelly Clarkson reminded us that she got engaged after she sang "Catch My Breath" but we didn't need to be reminded as her huge rock did that just fine.

I love "It's Time" by Imagine Dragons, but didn't love the ex's rendition of it.

I wonder of Peter Frampton (who is 62 BTW) thought he was singing with Shirley Partridge and then realized that Terry McDermott wasn't her, and was then bummed that he wasn't getting any of that action. Don't think Terry's into that.

During Droopy's birthday tribute we also got to relive how Droopy got her nickname.

More ex's performed "Best of My Love" right before Santa CeeLo came out and gave our 3 finalists new Kia's.  You get a Kia, You get a Kia and yes...YOU get a Kia too, Nick!

Bruno Mars is so underrated.  Loved the Jimmy Hendrix thing. He just needed a bandana and a fringe vest and he'd be good to go.

Nick and a few ex's performed "End of the Road" by Boyz 2 Men. Good choice and a good performance.

Avril Lavigne and Cassadee performed her tune "I'm With You". Is it my imagination or has Avril put on a few pounds. (It's hard around the holidays...you know, parties, food everwhere etc.)

Last performance of the evening...our amazing judges sang "Time of Your Life" by Green Day.

After an entire season, a 1 hour repeat, and then 1 hour and 58 minutes of fun, we finally found out that 3rd place went to my man Nick, 2nd place Shirley Partridge, I mean Terry McDermott and the winner of The Voice Season 3 was...Cassadee Pope, Team Blake. Congrats Cassadee.
After that, I went to bed, I was shot..
NEWS & INFORMATION:
*Entertainment Weekly
released the first 5 of it's 15
TV show episodes you need to see
before the world ends
(according to the Mayan calendar) this Friday night.  I love this list so check it out: 1. Friday Night Lights-
Pilot
SO TRUE, one of the best episodes of anything ever!
2. Parks & Recreation-The Fight
Hilarious episode
3. Sherlock-The Reichenbach Fall
Never watched one, not sure I have time by Friday
4. How I Met Your Mother-Slap Bet
This is the one where we found out about Robin Sparkles
5. Lost-Pilot
Do we even have to discuss...brilliant episode of TV
Next 5 in tomorrows post.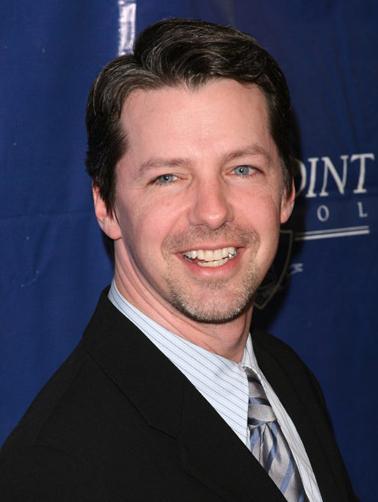 *Sean Hayes of Will & Grace fame pitched and sold his idea for a game show called
Hollywood Game Night
. Apparently the show comes from his real life celebrity game nights and will have 2 contestants leave their life and head to a night of fun with "A" list celebrities to compete for cash and prices.  
All I'm saying is...other than Debra Messing, Megan Mullaly and Eric McCormack, which "A" listers will be playing? Somehow I don't see Ben Affleck and George Clooney playing pictionary with Emily from Des Moines.  Not sure when this one hits the air, but I'll check it out when it does.
*Discovery pulled another show off it's roster for obvious reasons, this time it was Ted Nugent's Gun Country.
Ted's going to freak out about this, mark my words!
*I
don't watch Project Runway, but apparently it's huge news that judge (and the maker of my favorite black bag) Michael Kors is out after 10 cycles and Zac Posen is in for the next cycle starting 1/24 on Lifetime. Scheduling conflict was given as the reason, but I don't buy it. Does Zac make cool black bags? 
*Boy Nielsen sure is busy.  After announcing it's Twitter partnership yesterday they also announced that after all these years they are finally going to purchase their arch nemisis in the research world...Arbitron for 1.26 billion dollars.  While Nielsen really owned TV ratings, Arbitron was the leader in radio.  So now Nielsen really will have somewhat of a ratings monopoly until someone else uses technology to give them a run for their money.  Nobody loves a monopoly. 
Good News for all of us Game of Thrones fans who can't wait for 3/31/13 and season 3 to begin.  The episodes for the upcoming season are going to be a bit longer.  10 total episodes that will be 56 or 57 minutes instead of 52.  Hopefully these extra minutes will be given to my fave...Peter Dinklage.  I love that guy.
Wednesday's Trivia Question
: Father Time, Sir 10 to 3, and Big Ben.  Name the Holiday Special.
WWTM-Kristy
http://watchingwaytoomuch.com
[email protected]
[email protected]