We've been nominated by Jenna @ Rain on a Tin Roof for the Liebster Blog Award.  What is that you ask?  I had no idea either until I went over to check out her cute blog and read the description where she had been nominated.  I borrowed her description below:
"The Liebster Blog Award is an award given by bloggers to up and coming bloggers, most of whom have less than 200 followers (or have been blogging for less than 6 months). It is to show newer bloggers that they are appreciated, and to help spread the word about new blogs. It was created to promote appreciation and recognition among the blog world. Liebster translates to "dearest" (or favorite/best) in German. It is also known as the Love Blog Award."
What an honor to be nominated - Thank you Jenna for thinking of us!
Guidelines:
1. You must post 11 random things about yourself.
2. Answer the questions that the nominator set for you.
3. Create 11 questions for the people you nominate.
4. Choose 11 new blogs you love and link them in your post.
5. Please leave me a comment on this post with the URL to your Liebster post so I can learn more about you.
My 11 Random Things:
I absolutely love the smell of campfire.

I'm a sucker for romantic comedies and anyt

hing including Jennifer Aniston.

 

I went to bar tending school which was a complete waste of time and money

I love 80s music and 80s movies and even had an 80s Themed Party for my 30th birthday.
My Husband and I rescued 2 Great Danes and they have turned out to be the best "kid

s" we could ask for!

I love

to watch HGTV and the Food Network Channel!

My Husband and I enjoy learning

Israeli

self defensecalled Krav Maga.

I love the color green 

My favorite Holiday is Halloween - no question.  

I was a very picky eater as a child.  I've come a long way but I still can't understand how people enjoy to eat peas and be

e

ts...
I

try to avoid confrontation at all costs.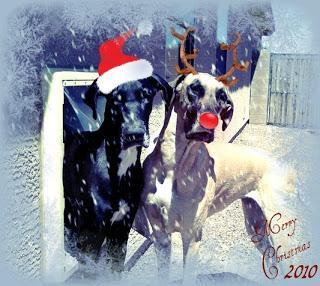 #5 - our kids
Questions set by my Nominator:
1. What is your dream home?
I'm drawn to cozy, log cabin, cottage type homes (I've never lived in one but always look twice when driving by).  Nothing too dark and stuffy though - lots of natural light with fresh and clean colors and accessories.
2. What is your favorite song and why?
Just one?!  I guess it would have to be "Let's Stay Together" by Al Green.  It makes me smile every time I hear it and I can't help but sing along - tone deaf and all!  I had the pleasure of seeing Al Green in concert about 10 years ago and it was amazing!
3. What's your family like?
Very small and very mighty.  We love hard, fight hard and are extremely protective of one another.
4. What is your favorite blog post you have ever done and why?
For the most part my posts are craft related but a year ago I posted something a little off topic.  I have a knack for pairing my friends up with their celebrity look-alikes which is wh

y

the Doppelganger post came to be.  I'm thinking of including a part 2 soon.... do you have a celeb look-alike?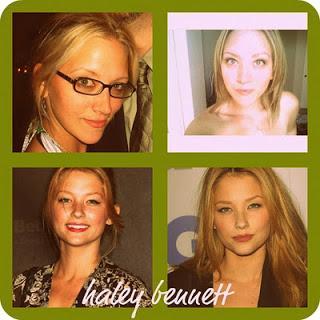 My celeb look-a-like...as close as it gets anyway.
5. What are your favorite blogs and why do you love them?
C.R.A.F.T. is one of the first blogs I stumbled upon and I continue to follow her to this day.  Her content is easy to follow and entertaining and I love the pictures she takes - everything is so crisp, fresh and airy over there.  Check it out if you haven't already!
Polish the Stars is a great blog all around but I especially LOVE her Halloween posts!
Halloween Crafts is an excellent Halloween resource and she has another blog called Truebluemeandyou that's packed with all the latest crafty and diy trends!
6. How long have you been blogging and why did you start?
Initially I started blogging 3 or 4 years ago - It started as a personal diary but truth be told I wasn't committed and had no idea how to navigate through blogger so I walked away and didn't know how to log back into my ideas.  They are now lost in space.  September of 2011 I decided to give it another try mainly to share with my friends and family back home (I now live in AZ while they all are back home in Ohio).  
7. Who is your hero?
Hands down - My Grandpa is my Hero.  I remember having to write about my Hero as a child and it was always my Grandpa.  
8. What is your favorite memory of all time?
I don't have anything specific but in general my favorite memories always include family trips to Twilight Isle on Manitoulin Island (Ontario, Canada).  Great times!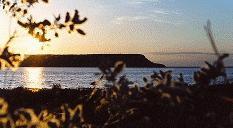 9. How do you want to be remembered?
Selfless and Hilarious
10. Who is your favorite author?
It depends on the day really.  I just like books in general - it isn't always about the Author for me.  I enjoy Janet Evanovich's Stephanie Plum novels right now if I had to pick one.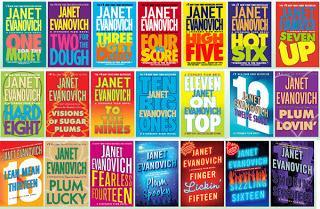 11. If you could meet anyone in the world, who and why?
Yikes - this one is tough.  I choose this person because I'm stumped and I just can't sit here any longer thinking about this question.  Kandee Johnson - she reminds me of one of my sisters and she's extremely entertaining.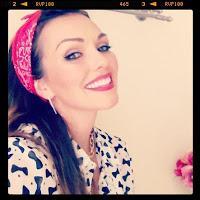 11 Blogs I nominate:
Self Discovery
The Frugal Vegetarian
My Life With Three Boys
Happy Misadventures
A Bit O Whimsy
Uglyduckling Transformations
The Quirky Crafting Shmooglebean
Hot Eats and Cool Reads
Artsy Chicks Rule
How I Keep Sane
Brown Eyed Girls Boutique

*** Nominating 11 blogs for this award was a bit challenging for me 
It seems that most blogs I follow have been around quite some time and or have over 200 followers
I fear that those I chose may have more than 200 followers and or have been around longer than 2011.  Will this upset someone?   
11 questions for the nominees to answer:
1. What is your least favorite food?
2. What do you want to be when you "grow up"?
3. If you won the lottery (leg mega millions ), what would be the first thing you would do?
4. What is your favorite blog post you have ever done and why?
5. What are your favorite blogs and why do you love them?
6. How long have you been blogging and why did you start?
7. Are you a dog or cat person?
8. Scents trigger so many memories, what scent sends you down memory lane and why?
9. What was the last book you read and was it worth recommending?
10. Where is your dream vacation spot?
11. What is your favorite song and why?
Nominees: Please leave me a comment below with your Liebster post, so I can read up on you! Also, please leave a link back to this post on your blog.
Looking forward to seeing your answers  and checking out new blogs!! :)