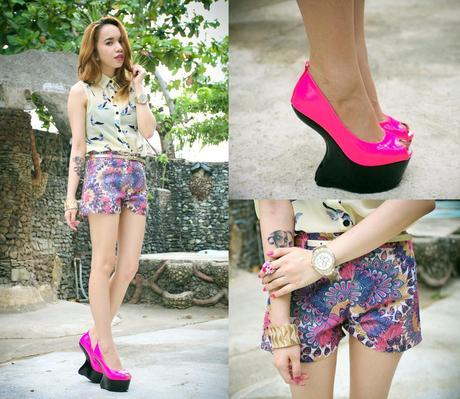 And I'm Off to the Races
Sleeveless button down top and floral shorts, Vaintage. Gold belt and bangles, Forever 21. Floral ring, Little London. Pink heel less shoes/DAS 34, DAS. 
Look of the Day — Here's my take on the print on print trend. Teehee!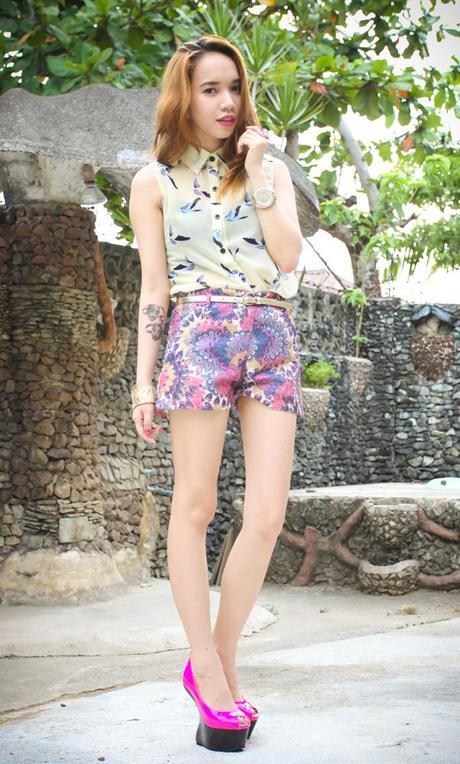 I was careful to stick on similar colors so as not to make it look like there's a lot going on.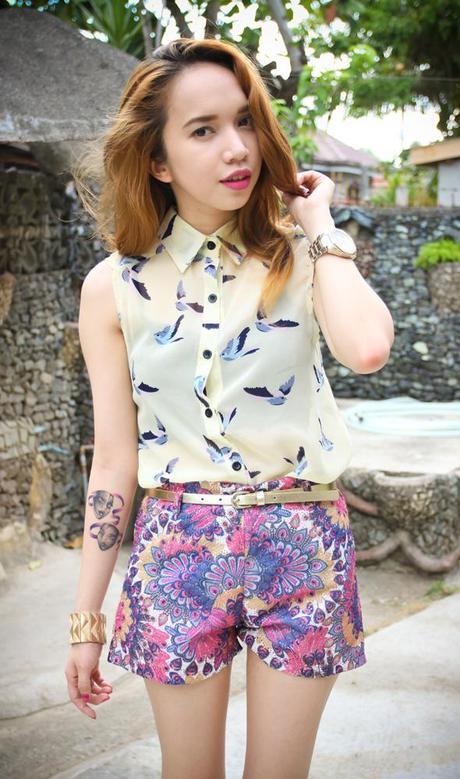 Both top and shorts are my latest goodies from Vaintage. Decided to wear them altogether just because…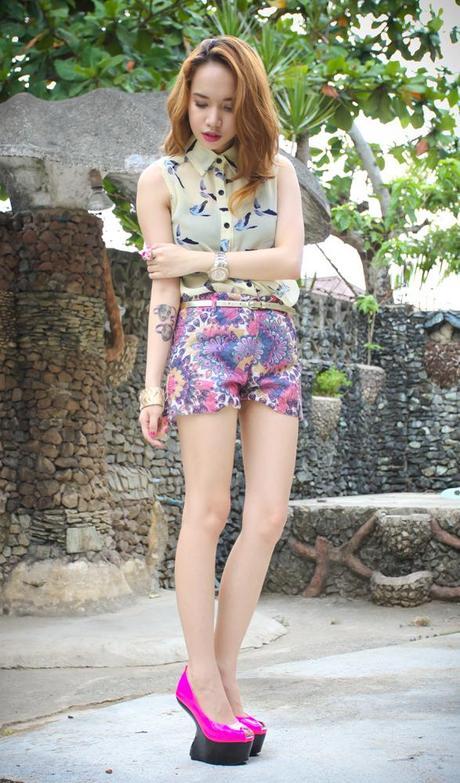 Itching to incorporate these babies in my looks, please welcome DAS 34. Haha! They have ankle straps but I like wearing them this way. Kyooot!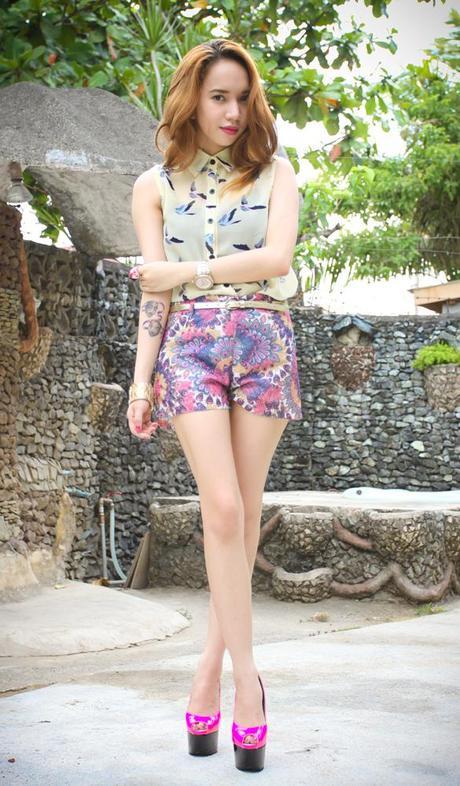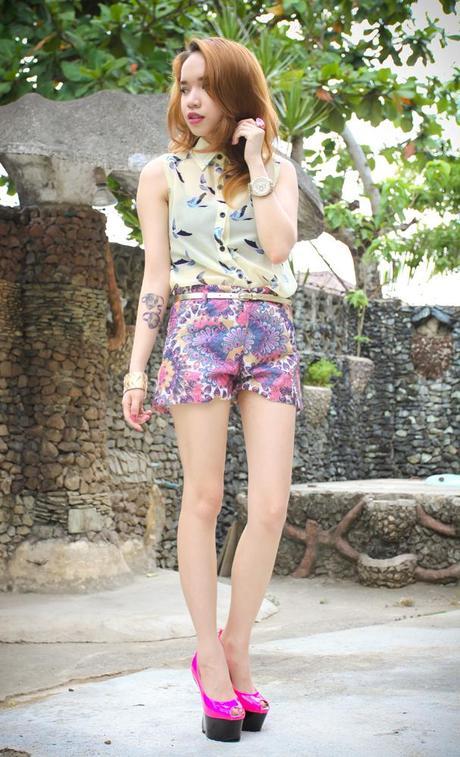 What do you think of my LOTD?

Ber-months bring in gloomy and rainy days. I can't even begin to describe how terrifying the wind is. It's nonstop gust every night leads to an inevitable city-wide blackouts. Boooo!

Anyhooo, I'm trying to squeeze in my hubadera and summer-y looks while I still can. Though I'm excited to wear and shop for knits, jumpers, and coverups it saddens me that I might be having a hard time how to shoot looks. Will that even be possible once rainy season sets in? Pffftttt! 

Stay wicked!