This is the second post in my series called Anatomy of a Room, where I break down a room to tell you why it works. This week we will showcase Daryl Carter, a DC designer. Daryl's tag line is the "new traditional"but I think he is the master of creating the unexpected in terms of furniture arrangements, mixing of styles and simplicity. 
Look at this living room: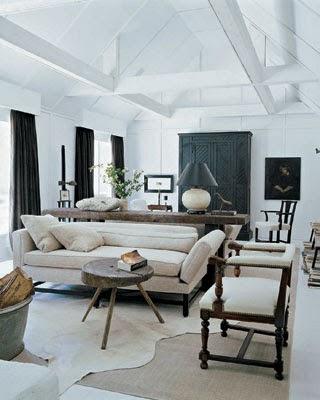 photo via Elle Decor


What works: 

1. Simple base of black and whiteNotice how he white washes the room in white - walls, ceilings, trim even the valances on the windows. This unifies the room. The accents of black - long panels, art, lamp shade and armoire help pull your eye from one side of the room to the other. This makes the room seem warmer. 2. Mixing furniture styles while keeping fabrics similar in colorNotice the 2 sofas are more of a contemporary style mixed with farm tables, pine coffee tables, planked armoire, Chippendale chairs. The fabrics are similar from piece to piece but the vary in texture from the sofa to the wing chair. Even the sisal rug and hide rugs are of similar color. This technique gives the room a softness in contrast to the black and white.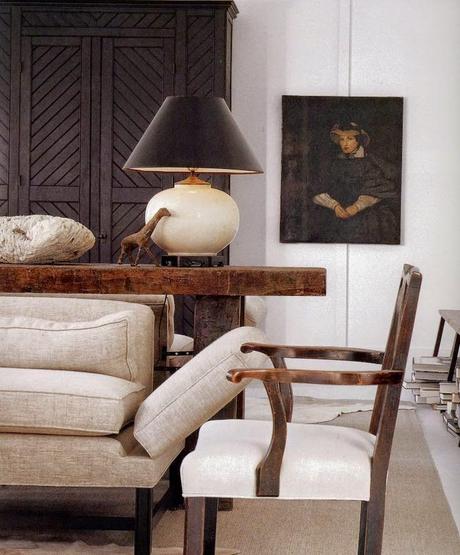 photo via Elle Decor
He is such a master at combining styles from animal heads and Early American art, textures of stone bowls against wood grains, black velvet and linen. His style is current but rooms are filled with antiques. It is just a brilliant mix. 
3. Creating two seating arrangements in one long roomThis can be difficult for most people but notice how Daryl's sofa choice of 2 low backed sofa doesn't stop the flow but allows the room to function as one. The single sisal rug helps unify the space as well but repeating 2 hides in the individual spaces keeps them separate. There are many pieces in this room but the similar color of even the accessories keeps it from looking too busy.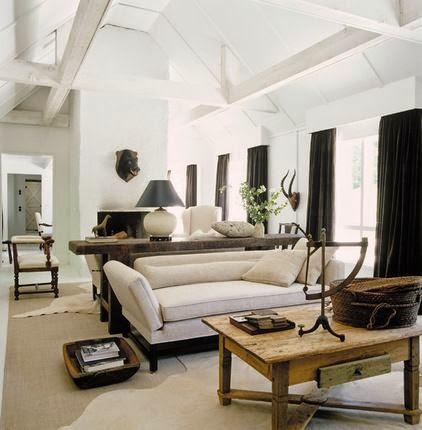 photo via Elle Decor
Here is the master mixer himself.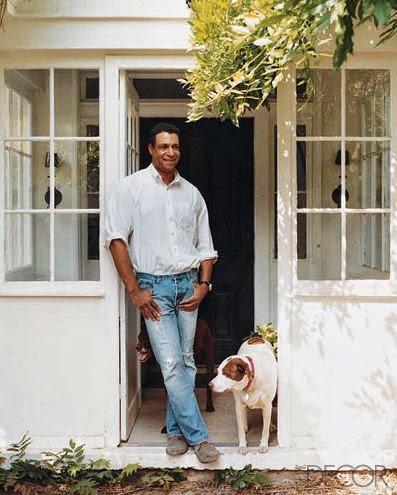 photo via Elle Decor
I hope you can use some of these tips to work on your own home. 
Until next time.....Happy Designing