When Anastasia Beverly Hills reached out to me to review their holiday 2012 palette and gloss collection I eagerly agreed! I absolutely love Anastasia's holiday collections and this year, which pays tribute to the 70's, is no exception. I received this a few weeks ago, but between being sick, my little guys getting super sick, and now being sick again I haven't had a chance to swatch and post. I finally decided, sick or not, I have to get these up for you guys!
Want You to Want Me Clutch Palette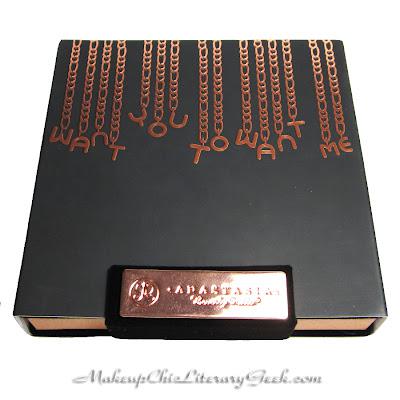 The Want You to Want Me palette comes in this adorable sleeve. I almost wish the outside of the actual palette looked like this--it's so cute!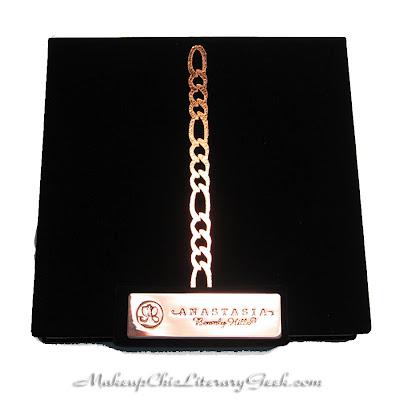 Here's the actual palette, which was created in a clute-like style with a magnetic, fold-over clasp. The outside has a velvet feel and as you can see, it's super fun!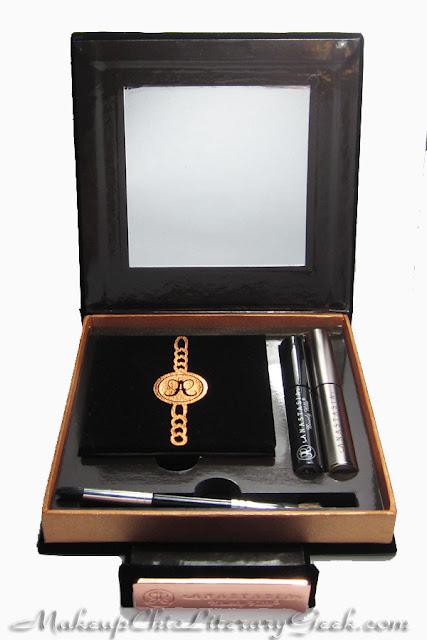 The inside holds plenty of goodies ;) While I'm not typically the type to do my makeup using palette mirrors, 2 of my younger sisters do and they love the size of the mirrors on these (they're also both HUGE fans of Anastasia's palettes in general--in fact one swears by last year's holiday palette as THE one to own)! As you can see, this kit includes a separate eyeshadow compact with a similar style exterior, clear brow gel, black eyeliner, and a double-ended shadow brush.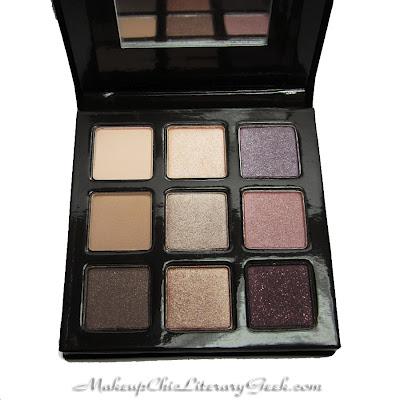 Here are the lovely shadows held within the cute little shadow compact that pops out of the Want You to Want Me clutch case.

Shadow Shades
Left to Right Top row: Platform Wedge, Front Row Center, Ziggy  
Left to Right Middle row: Members Only, Power Ballad, Jellies
Left to Right Bottom row: Graphic T's, Brass in Pocket, Iron On

I know it's a bit difficult to see the neutral on the left, but it's close in color to my skin ;)

Left to Right: Platform Wedge, Front Row Center, Ziggy, Members Only, Power Ballad, Jellies, Graphic T's, Brass in Pocket, Iron On
As usual, these all had amazing consistencies. Anastasia has some of the absolutely silkiest shadows I've ever used--and I've used a lot of different shadows in my lifelong makeup love ;)  As you can see, some are matte (Platform Wedge, Members Only, Graphic T's) and the rest of a mix of either smooth and shimmery or shimmery with a splash of glittery sparks. Iron On (the last on the right) looks black in the picture, but it's actually a super deep black-based purple with plenty of gorgeous flecks. These are definitely perfect for doing some totally fabulous looks!

Anastasia's lovely brow gel. I'm so glad this is clear! I have black brows so if there's any tint at all it generally makes me look a bit odd, so this is great!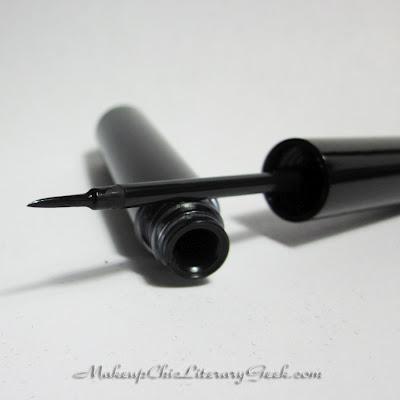 Liquid liner in Jet. This is a super black liquid liner. The tip on the brush is actually pretty thin and I had no issues controlling it. Granted I've been using liquid eyeliner for ... well over a decade, I think this is definitely a decent applicator brush!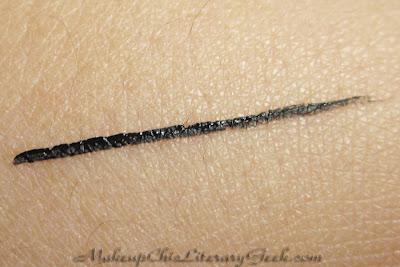 Look how black this is! I LOVE black eyeliner and this is definitely black. The only thing I'd caution you about is that this is not waterproof from what I could tell. It came off pretty easily with plain water. If that doesn't bother you then this is definitely a fabulous black liner.

Price
This set retails for $34
Where to Buy
You can purchase this now on Anastasia Beverly Hills' website HERE. 
Kisses on My List Gloss Set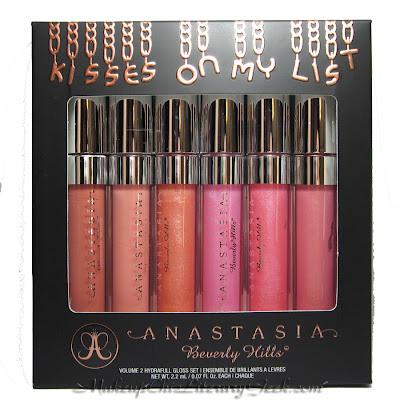 Oh. My. Gosh. I can't even tell you how much I love Anastasia's Hydrafull glosses. Seriously, they are AMAZING! Granted I'm a total gloss junkie, these are at the top of my long list of must-have glosses. They come in fabulous colors and provide the smoothest overall affect. Ugh so good! So naturally Kisses on My List would have been on my Christmas list if I hadn't gotten a chance to review the set ;)

Here are all of the lovely shades included in the Kisses on My List set. These six lovely glosses have super fun names to match their fabulous colors. Three of these are shimmery glosses and three are what the site refers to as "matte". I wouldn't really consider them matte as they're not flat, they're super-high shine, but they're more opaque than the others and apparently they actually stain your lips. Anastasia Hydrafull glosses are a bit sticky (which I actually prefer), but for those of you that hate sticky glosses (yes you, Alex!) you may want to test one out prior to purchasing a whole set.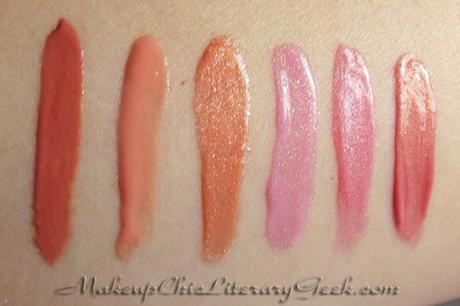 Left to Right: Moi, Maggie May, Sharona, Lola, Jolene, Roxanne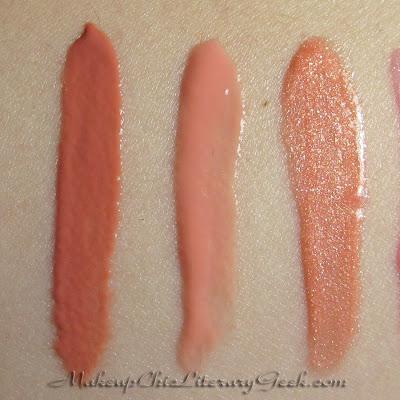 I had to give you a closeup of these polishes because they are phenomenal! Left to Right: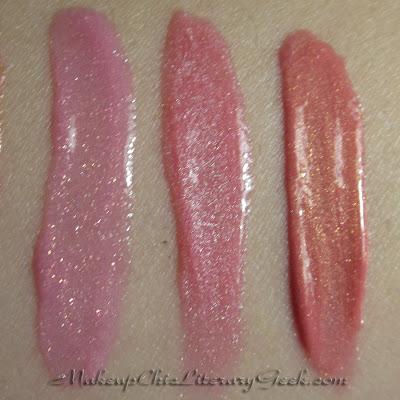 Left to Right: Lola, Jolene, Roxanne (these are intentionally blurry so you can see all the gorgeous flecks!)

Price
This set retails for $30.
Where to Buy
This set can be purchased on Anastasia Beverly Hills' website HERE.  
Final Thoughts
I absolutely love the Want You to Want Me clutch set. I actually think I like it even better than last year's palette! *gasp* And the Kisses on my List gloss set? Ugh, to die for! If you love lip products you will love these in my opinion. There's great variety in color and the shine is absolutely insane! I will definitely be wearing these a ton (going into rotation with my other hydrafull fav's) as soon as I'm feeling better.

I swear the best cosmetics come out around the holidays ;)
So what do you think? Will you be gifting or requesting either or both of these?