Ah, Anapa (Ана́па), the quiet town of just over 50,000 in Russia's Krasnodar region along the Black Sea. The water is moderate and comfortable this time of year and a great place to relax, sunbathe, swim and enjoy the water.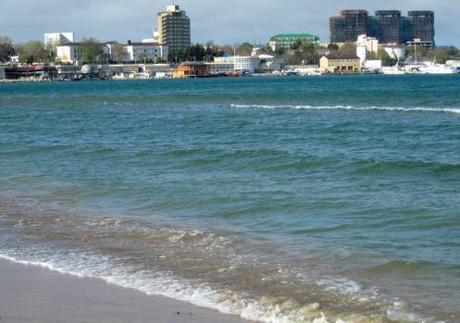 Anapa is a Greek city dating back to the 6th Century like so many other towns along the water in nearby Ukraine.  Anapa is serviced by a small local airport, rail service and bus service to other Russian destinations.
Anapa does have one thing the other more popular spots don't: sandy beaches. Anapa is one of those rare beach areas along the Black Sea that has sand on the beaches instead of small pebbles.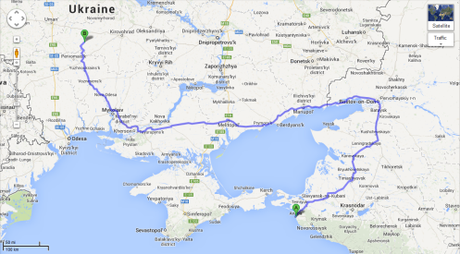 As you can see from the map however, getting there is an issue. Thousands of tourists visit the nearby Ukrainian Crimea area and Anapa would be in high demand were it more easily accessible. There is a ferry with daily service from Kerch but the schedule seems to change daily and any hint of bad weather means you are stranded until skies are clear. Once on the roads, they aren't the modern highways tourists enjoy in the West and foreign tourists traveling from Crimea to Anapa need a Russian visa.
Prices here are modest because accommodations are modest. I suppose that someday the world will discover Anapa and when it does, the modest prices for the admittedly modest hotels will skyrocket with development. Local cafes are decent but this is decidedly a Russian vacation spot, lacking amenities commonly desired by Western tourists.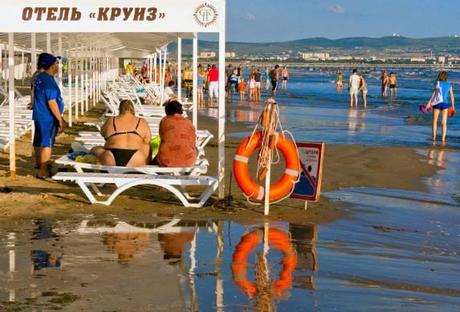 Local apartments are often available during the summer for short stays and hotels seem to vacancies if you do some reasonable planning. Judging from swimsuit sizes in the photos there must be a McDonald's nearby.