I know I am a little late this week, but I wanted to throw some Christmas gift ideas out there for any opera lovers in your lives.  This week and next week, I will have five unique gifts.
1. Renee Fleming's album "Dark Hope".  Renee is one of the world's greatest opera singers, but last year she produced a pop album, singing remakes of famous pop songs.  Here is the closing track, Hallelujah - which was made famous by Leonard Cohen.
Renee Fleming - Hallelujahfound onChillout
There's not much I can say as far as a critique is concerned, because it isn't performed with intent of great vocal virtuosity, as are most pop songs.  Essentially, if you are entertained, then she did a good job in my opinion.  And, I really like this song.  You may remember, and I certainly do, that this song was sung as the "song of peace" at the 2010 Olympic Opening Ceremony.  I cannot play the video from the broadcast, but here is a home video from it.

Anyway, Renee certainly doesn't get as vocally involved as what many pop singers would, but the album is somewhat interesting for those who love and know her voice.  HOWEVER, don't be confused that I am hinting that I want this for Christmas.  I am certainly content with Renee's PBS Christmas specials.
2.  Perhaps I'm biased but these T-Shirts based on Kansas City's Kauffman Center for the Performing Arts are pretty awesome.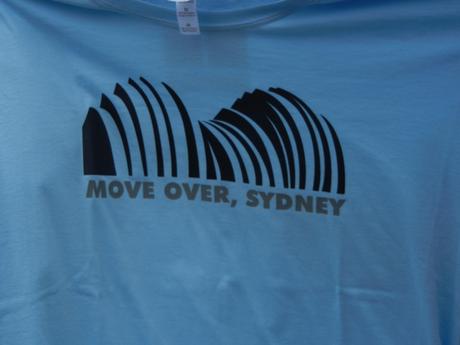 3.  Japan has a new trend! - which is great for us in America because we certainly need more things to laugh about in these gloomy times.  Behold - Pro Voice Pills!  They cost about $2.50 and contain Magnesium and Malic Acid - commonly found in Apple Juice.  On the onset, most singers would say, "oh! that makes sense" since many blindly revere Apples as a kind of wonder fruit for singing.  HOWEVER, this sweet-tart-flavored pill also, evidently, makes your throat slightly numb, thereby calming your throat and nourishing your body to create a great singing voice.  Numbing is a big no-no.  Pain is a good thing, because it tells you when you are going too far.  If you can't tell that, you can easily injure your voice.  Nonetheless, I'm sure - as many people often debate against me when it comes to "old wives' tales" - it's all in their heads.  I tend to rely on science when it comes to debating, and I am fairly certain that if anyone has any benefit from this, it must either be from a placebo effect or because they enjoy losing arguments.  This would be a great gift for those in your family who are musically challenged - however, they will likely try to sing if you give it to them...on second thought, be sure you have a glass of wine first so you can bear the torture.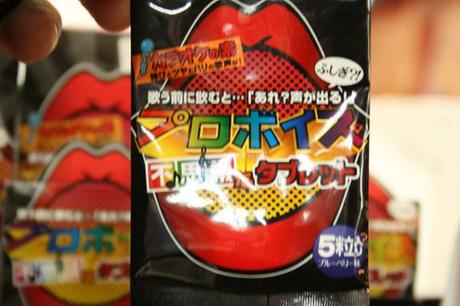 4.  Pavarotti is for sale at the Haven on Earth Animal League in Fort Myers, FL http://capecoral.ebayclassifieds.com/cats-kittens/fort-myers/domestic-short-hair-black-and-white-pavarotti-medium/?ad=14191707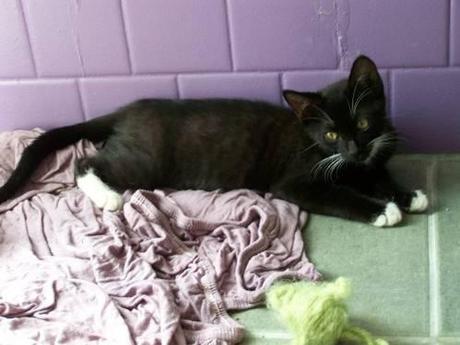 5.  I'm not trying to be pretentious (I just am) but I really want a "no coughing sign" to hold up during performances.  It would be ideal if it would light up so I can just hold it up while an aria is sung, so the old guy hacking in the back that doesn't want to be at the opera anyway would kindly leave so I could at least hear one whole phrase!  



------
Last weekend I was privileged  to perform at the Kansas City Southern Railroad's winter ball at the beautiful Union Station in Kansas City.  Here are some pictures from the event.  The place is gigantic, like a capitol building, and echos about as intensely.  I performed some Christmas carols with two other singers, and sang a solo Ave Maria - sadly, the Schubert version...Bach/Gounod is my favorite, but I couldn't find the right key as I was looking for it at the last minute.
The place and event were gorgeous, as you would expect with brass choir, string quintet, opera singers, a red carpet with a bouncer.  The appetizers were set out along an enormous ice train sculpture (as seen below).  They had giant shrimp, crab claws, and oysters.  Oh, and for a plate, a giant seashell...how cool is that?  I only was able to have the appetizers, but it appeared as if they had bottomless wine!  I was jealous.