Dear Imran Khan
The Pakistani youth, overseas Pakistanis and this nation as a whole has been by your side ever since you started your efforts and you have received unprecedented support from the common man of Pakistan but this corrupt electoral system and chronic traditional politics of PML-N and generally all the status quo forces have succeeded in stopping the "Tsunami".
You have won very few seats in national Assembly and a reasonable amount at best, in the KPK province. When we analyze the reasons for the success of status quo, once again we realize that it is due to the corrupt Electoral system, compromised Election Commission and toothless Caretaker Government. I recall from mid-January, Dr. Tahir-ul-Qadri said similar things, and led a long march with the demands of electoral reforms prior to elections. However, some of your party candidates convinced you against supporting the long march.
You may not be allowed to become leader of opposition. PPP is second biggest party at the moment. Once you allow the Sharifs to rule Pakistan and they will form a very strong grip on all institutions and the system. The chances of change will perish.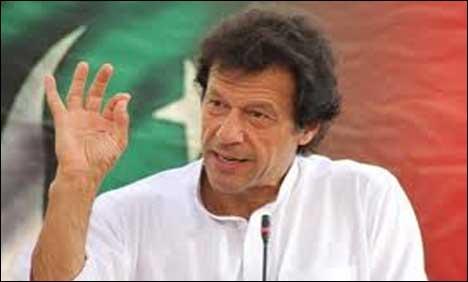 This is the time for you to take bold decision. now you should announce that none of your parliamentarians will take oath, and we expect you to announce a Tsunami March as you promised us. You stated that if elections were rigged we will go for tsunami march against this corrupt system.
You are urged to involve other sincere leaders, like Dr Qadri and General Pervez Musharraf working for change and launch a countrywide protest. If you don't do this and instead become part of status quo and this system, then I am sorry to say history will never forgive you, and the chance of NAYA PAKISTAN could perish in the wind forever.