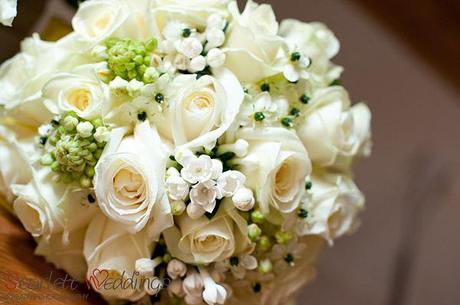 Clare and Rob's wedding day at Liverpool's award winning Hope Street Hotel appeals to me for its intimacy. There were only twenty guests, including closest family and friends and the cutest little bridesmaids and page boy!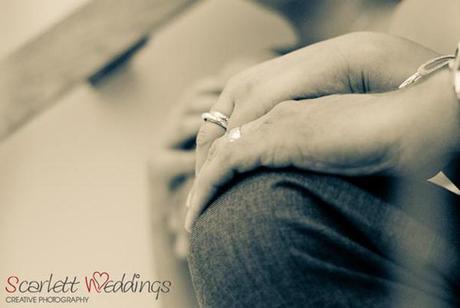 Clare is beautiful. Her smile when she sees Rob and their little daughter Scarlett is just gorgeous. Rob only has eyes for Clare – he looks so proud in every photo.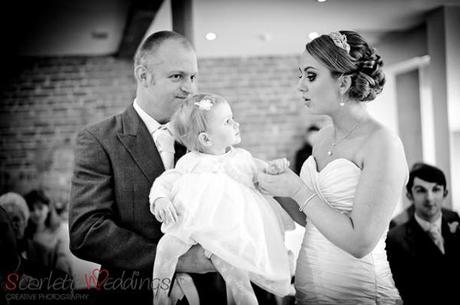 Lisa and Emma who make up photography duo Scarlett Weddings told me how much they loved the closeness of this wedding day, with Lisa even confessing (and I love this) "they are sooo totally in love that we cried openly at their wedding!"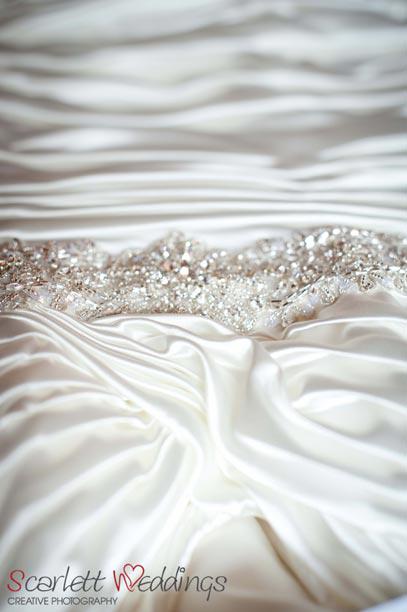 Clare's dress… satin and crystals – this photograph makes me think of an ice clear stream with sparkling water running by.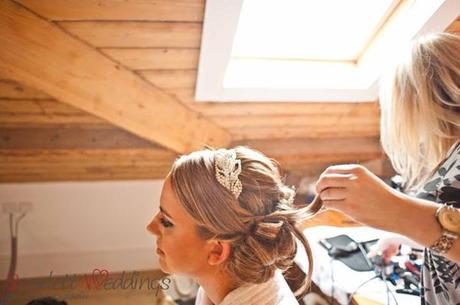 Clare's bridal make up was by Liz Griffiths, a local make up artist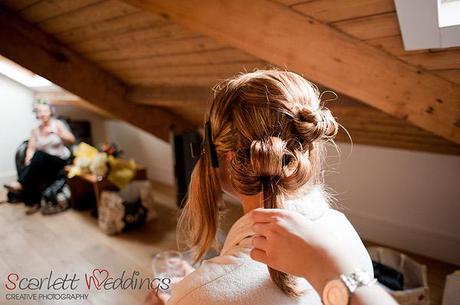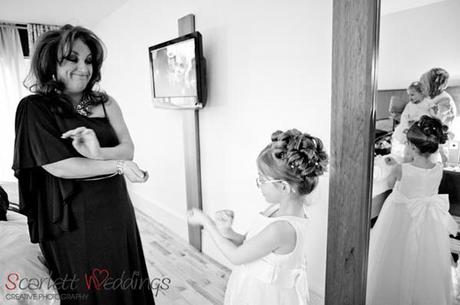 A very pretty bridesmaid: Angel, Rob's niece, is one of the stars of the show at Clare and Rob's wedding.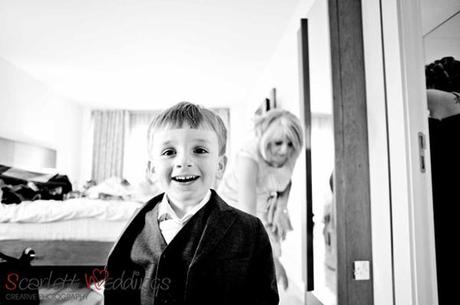 Page boy Corey is a charming little man, looking so grown up in his wedding suit!
And this is little Scarlett, Clare and Rob's daughter. Overwhelmed? Fascinated, I think… isn't she adorable!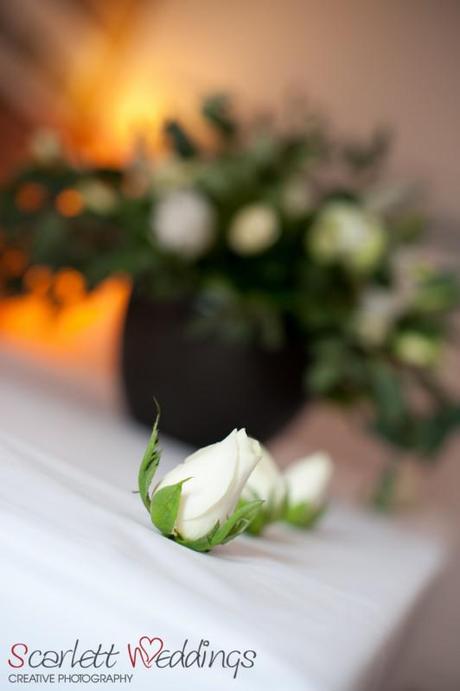 The table decorations and colour scheme were simple and clean: white roses, petals and elegant details.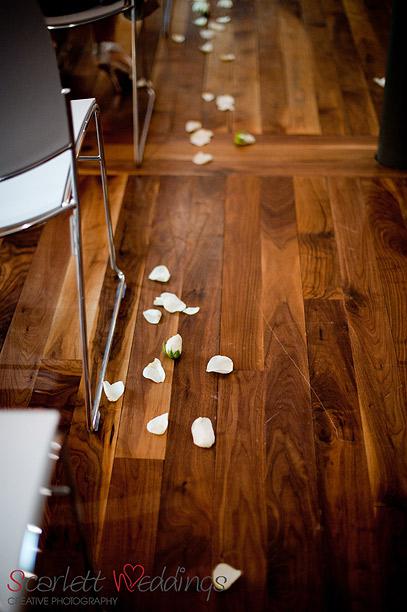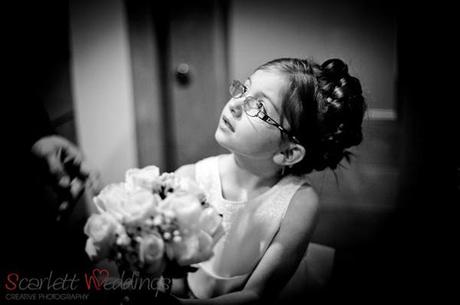 The wedding ceremony: Clare and Rob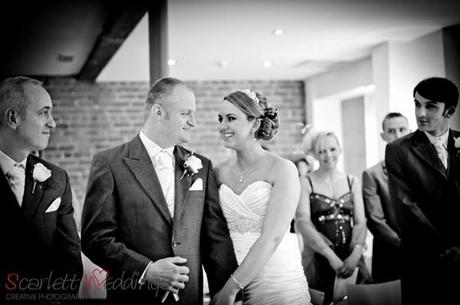 The marriage ceremony. There's something so special about the way these two look at each other. Clare's smile is so very pretty.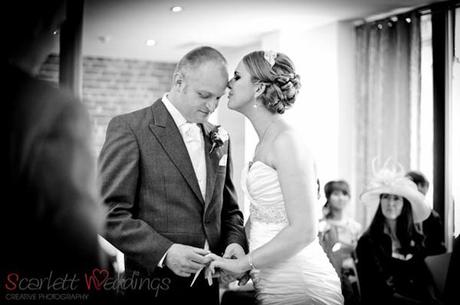 A memory to last a lifetime. This is one of my favourite pictures of the wedding day: so romantic.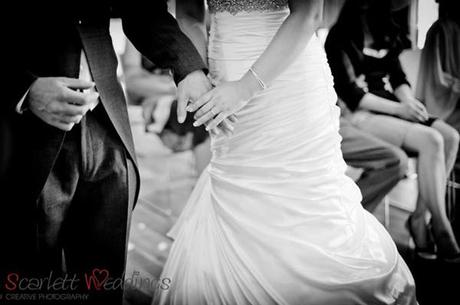 The wedding reception at Hope Street Hotel: simple white and green table decorations with roses and (now I'm guessing…. freesias. I think!)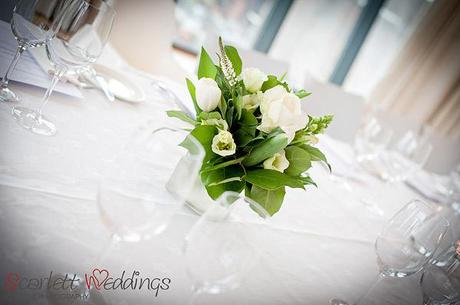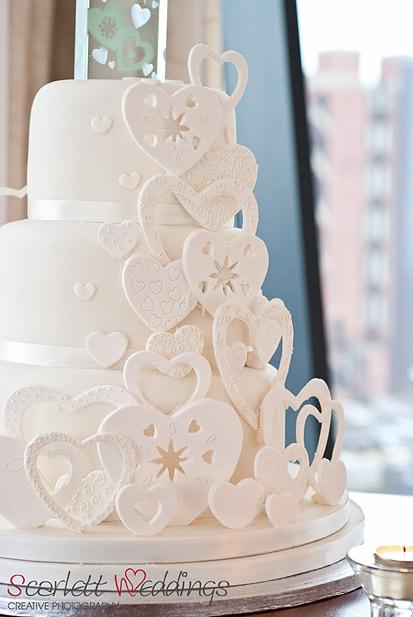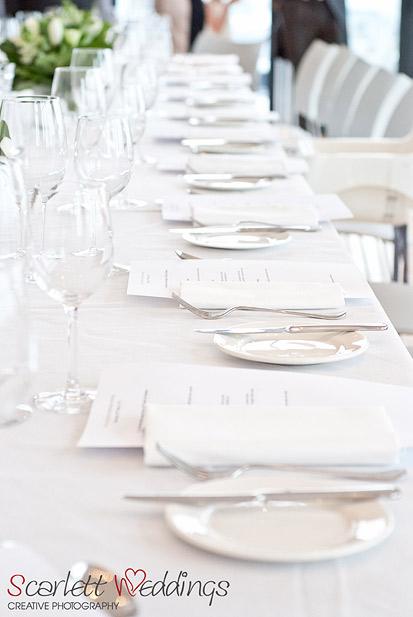 Wedding day portraits: a piano, a sleepy little girl and plenty of sparkle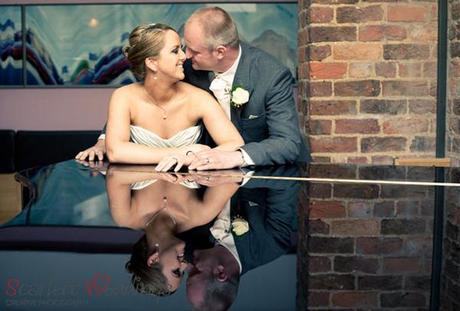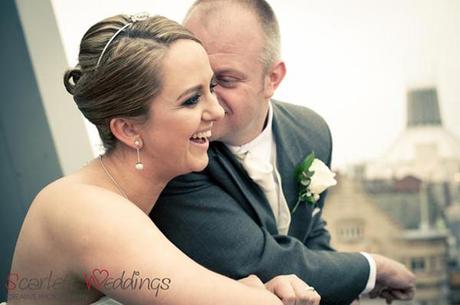 I like this picture: looking across to the horizon and to their lives ahead, perhaps?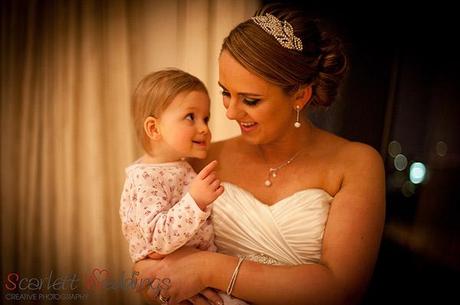 The only caption I can think of for this one is, "I love you mummy!"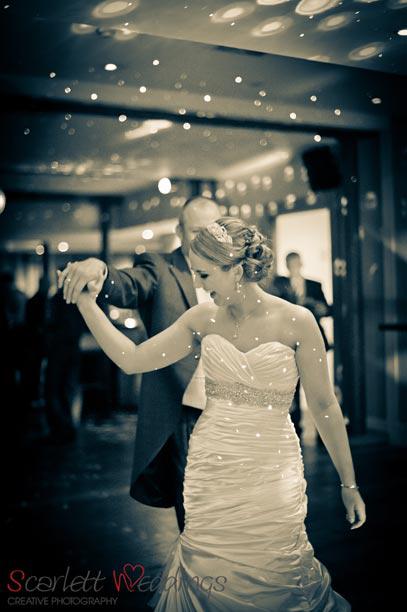 Clare and Rob dance the night away in a whirl of sparkles and smiles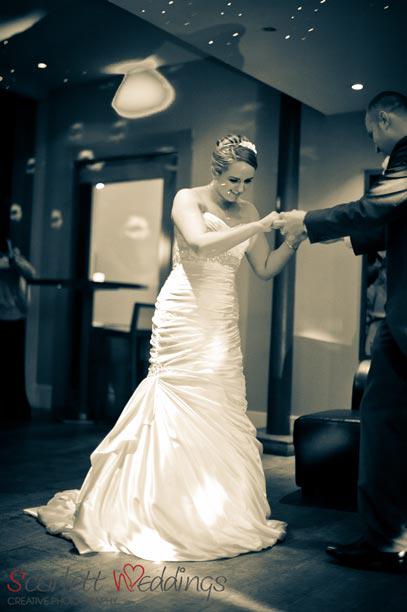 Scarlett Weddings have their own little 'Message Booth' for guests. Photographers Lisa and Emma told me, "We ask guests to write a message to the couple and be photographed with it and also for each the bride and groom to write each other a secret message which they reveal in the 'booth'!"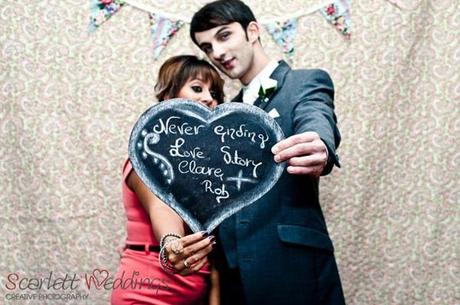 The bunting is from
Bunting Queen
, a small high quality company in Chester. It adds a lovely touch to the message booth – and the chalkboard hearts are really cute too. Lisa and Emma told me, "We like to encourage heart felt messages and not just silly pics and use them as a photo guest book, everyone loves it!"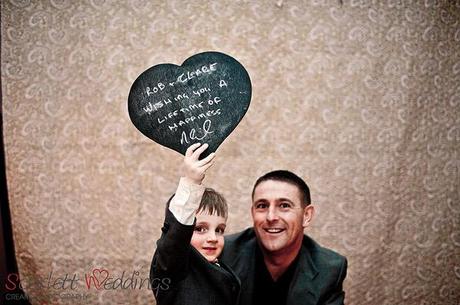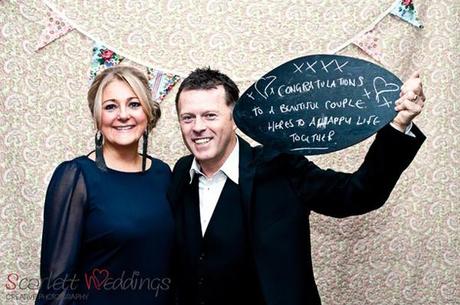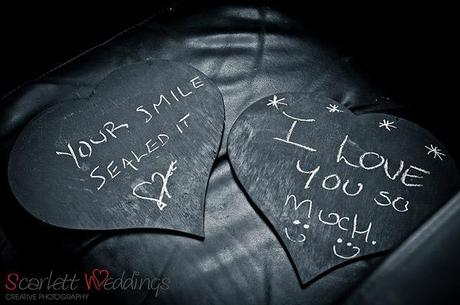 And after starting this morning with Clare and Rob's engagement shoot, I think this is a lovely note to end on…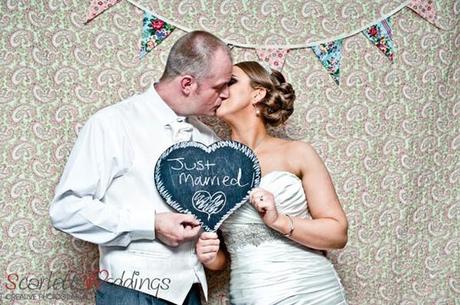 Thanks to Scarlett Weddings photographers Lisa & Emma for sharing such a lovely intimate wedding with us. I hope you've loved it – I did, so much!
There are more images from Clare & Rob's Liverpool wedding day here.
To find out more about Scarlett Weddings visit their official website at www.scarlettweddings.co.uk