Before & After: A Modern Bathroom Makeover
A Modern Bathroom remodeling project can be very beneficial to homeowners with décor from the 70's and 80's. If you're wondering how feasible a project like this can be, you're in luck. Depending on how extensive of a renovation you would like to undertake, an updated bathroom design may be in the horizon for your neglected room!
Here's an inspiring example taken from Apartment Therapy that was sent in by Heidi. This particular update was fairly moderate in that the storage cabinets and flooring was replaced, however, it's important to remember that these tasks can be achieved by the average Do-it-Yourselfer!
Before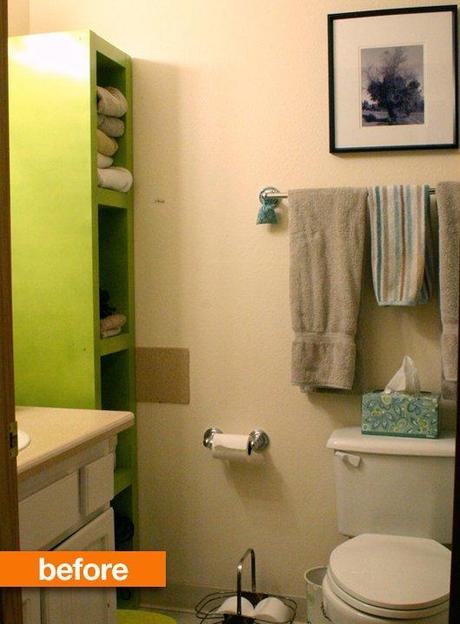 Initially describing her bathroom as "tiny and odd" and "Yuck, yuck, yucky," Heidi was like many longtime homeowners. She was satisfied to call her plot of land "home," but the abode inside was less than stellar. To keep with the times and tradition, you can improve the look and feel of your restroom by replacing lighting, mirrors, flooring, bathroom cabinets, sinks, faucets, and a coat of paint to give your bathroom renovation a face lift.
After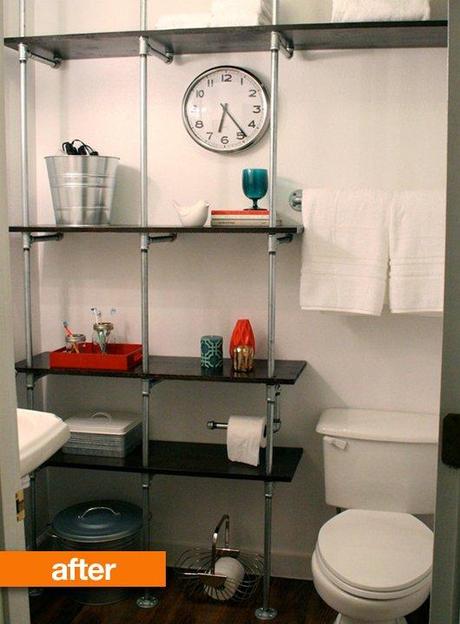 In Heidi's case, her restroom offered limited space so she chose modifications that would maximize square footage and effectively increase the perceived capacity of the room.
By examining these before and after pictures, can you tell what she updated? Heidi installed a pedestal sink, added a galvanized pipe storage rack, replaced flooring, painted the room, and installed daylight bulbs! Daylight bulbs are energy efficient and they will also brighten your room immensely. Traditional soft white's emit a yellowish hue that can give your bathroom a dingy feeling. An instant fix to this can be a touch of paint along with a set of new daylight bulbs. Simple!
The Grand Crater Single Bathroom Vanity. Click here to view this item.
Looking for Modern Bathroom ideas? Click here to browse a variety of modern bathroom vanities that will give your restroom a chic new look!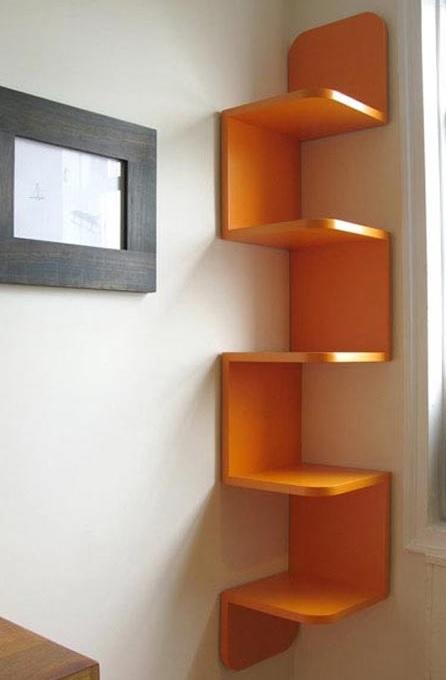 Click on this picture to view our DIY Bathroom Corner Shelving Guide.
Find more inspirational ideas by visiting our Bathroom Remodeling Section. Here you can find updates on the latest trends, styles, and techniques that will have you renovating like a pro!
About this Post
This was authored by Cheryl Khan who is an interior designer by day and freelancer by night. She enjoys taking trips to the beach and sun-tanning with the girls! You can find more of her articles by visiting the TWI Blog.