Gotcha Day: A Carried In My Heart Adoption Story for Children is an engaging children's book celebrating the day adoptive families were united that gives families an avenue to share their own adoption story, traditions, and joy their child brings to the family. Each book contains a page which can be personalized by families with their child's name and Gotcha date.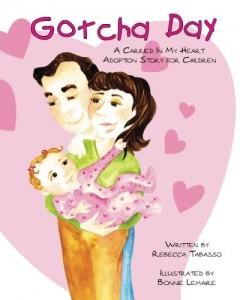 Gotcha Day is a celebration in itself with warm illustrations, a story full of guesses and laughs, and even a removable Gotcha Day certificate. Families can personalize their child's name and the date they became a family. "Let it hereby be known that your Gotcha Day is a very important date in our family history and how happy we are to have Gotcha!"
Adoptive parent and author Rebecca Tabasso's debut is a loving—and fun—way to talk to children about adoption. As comforting as a warm embrace, her sweet story renders a heartfelt portrait of the special place an adoptive child's Gotcha Day holds in their family's history. Full of laughter and love, Gotcha Day: A Carried in My Heart Adoption Story for Children is the perfect avenue for families to share with their child their own adoption story, traditions, and joy their child brings to the family.
More About the Author
Rebecca Tabasso was adopted at the age of three months to loving parents who were open about her adoption and fully supported her when she had adoption related questions. As an adult, she adopted two infant sons of her own (now eleven and fourteen). In 2010 she designed and launched www.carriedinmyheart.com, a comprehensive online adoption resource dedicated to the well-being of the adopted family, including a vast collection of online resources and a community for peers across each leg of the adoption triad.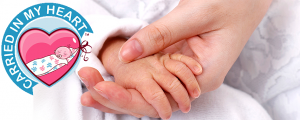 She actively participates on the statewide Inter-Agency Committee on Adoption along with state family services resources and local adoption agencies and professionals. A member of the Society of Children's Book Writers and Illustrators, she is committed to providing, through engaging children's literature, quality tools that parents can trust and share with their children to reinforce key adoption messages. Tabasso resides in Newark, Delaware with her husband and her two sons.
Purchase Gotcha Day For Your Little One Today
Purchase Gotcha Day on Amazon or Barnes & Noble