The Amrut Intermediate Sherry is the result of the stars aligning for the distillery. This discontinued release came about from a one-time purchase of a bunch of high-quality sherry casks. Quality being the operative word for why it's never shown up again: they can't get good, old, sherry casks.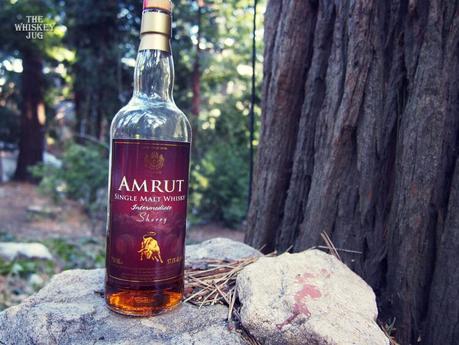 I bought this bottle for the Malt Nuts Amrut tasting we did in March of 2018 and I reopened it for the SCWC Amrut tasting we did in March of 2021. I'm not going to ruin the whole review here, but three years of sitting in the back of my whisky cabinet have done wonders for this whisky.
Amrut Intermediate Sherry – Details and Tasting Notes
Whiskey Details
Region: India
Distiller: Amrut
Mash Bill: 100% Malted Barley
Cask: ex-Bourbon, ex-Sherry
Age: 4+ Years
ABV: 57.1%
Cask Strength | Non-Chill Filtered | Natural Color
Batch: 39, 2017
Price: $110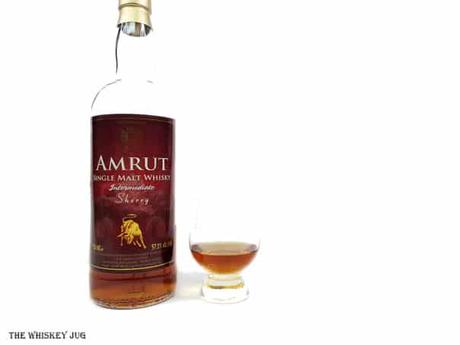 "Cracking delivery and entirely unique in form. The structure is decidedly oak-based, but acts as no more than a skeleton from which the juicy sultana and spices drape" – Amrut
Tasting Notes
EYE
Drying blood
NOSE
Printer's ink, dark fruit leather, cocoa, nuts, graham, citrus peel, olde candy, leather, candied blueberries and spice. This is a brooding aroma, a heavy sulking thing that lumbers through the senses.
PALATE
Ink, iodine, sticky dried dark fruit, malt, cocoa, candied citrus, baking spice, blueberries, ashy char and some nutty notes. Compared to the heavy aroma, the palate is almost light. The Amrut Intermediate Sherry is balanced, bright, delicious, and far too easy to drink.
FINISH
Long -> Dried dark fruit, spice, ash and nuts that fade out bright and elegant.
BALANCE, BODY and FEEL
Good balance, full body and a warm oily feel.
---
Amrut Intermediate Sherry – Overall Thoughts and Score
Sweet, inky and oily, this isn't the kind of whisky that makes for a casual sipper. This is a heavy hitter that wasn't the most dynamic whisky when it was first opened and drank in a massive tasting. Fast forward to about 3 years later and it's blossomed into something complex, deep and heavy.
After the first sip I found myself being drawn to it, almost craving it at times because it had this unique sherry punch to it that continues to get less and less common in whisky these days. The Amrut spirit seems to mix well with sherry and I hope they can do something like this Amrut Intermediate Sherry again in the near future.
SCORE: 4/5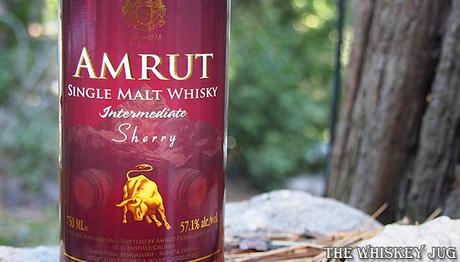 Amrut Intermediate Sherry Review
$110
Summary
This pulls up just short of a sherry bomb and ends up being a balanced and deep delivery that sits warm and sticky through the senses.
Overall
4
Nose

(4)

Palate

(4)

Finish

(4)

BBF

(4)
Sending
User Review
0

(

0

votes)
Comments Rating
0

(

0

reviews)