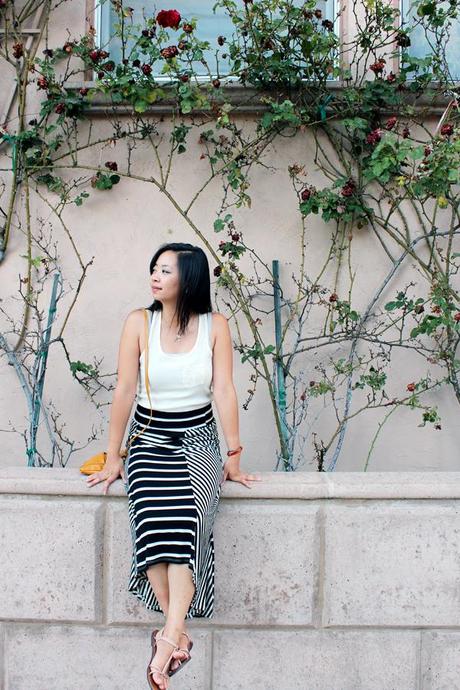 The mullet skirt has been trending hard for awhile now, and I finally caved a few weeks ago and bought this one at Nordstrom Rack. At first I didn't care much for this style because the ones I've seen at Forever 21 were just way too short in front. Modesty aside, they just looked tacky to me. But these are more like midi/maxi length instead of mini/midi. I also couldn't resist the mixed stripe pattern. I've been looking for a black & white striped skirt since early spring, but none seemed right. They usually didn't flatter my shape the way I wanted. But I like how these stripes go in different directions in each section, creating more visual interest. Plus, it flows so elegantly when I walk. Here, I paired it with a tank from Target (old, clearance) and my sister's Ann Taylor sandals.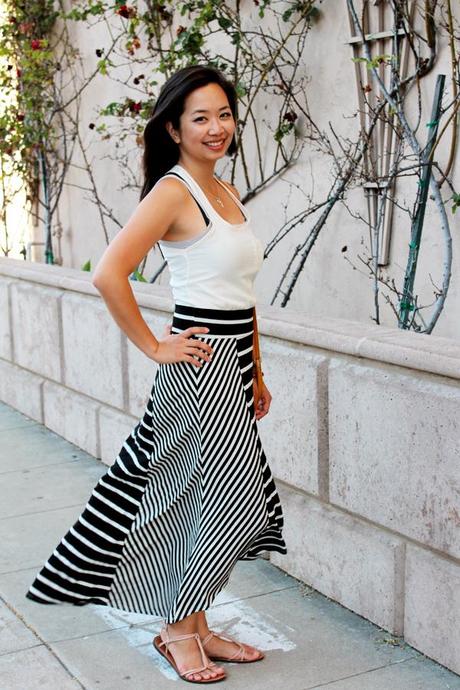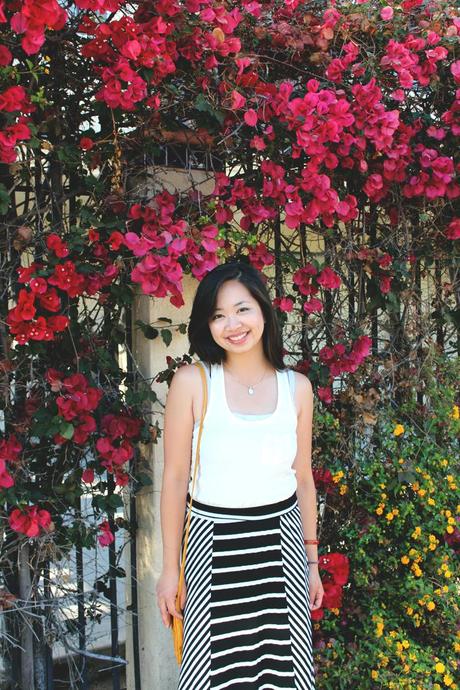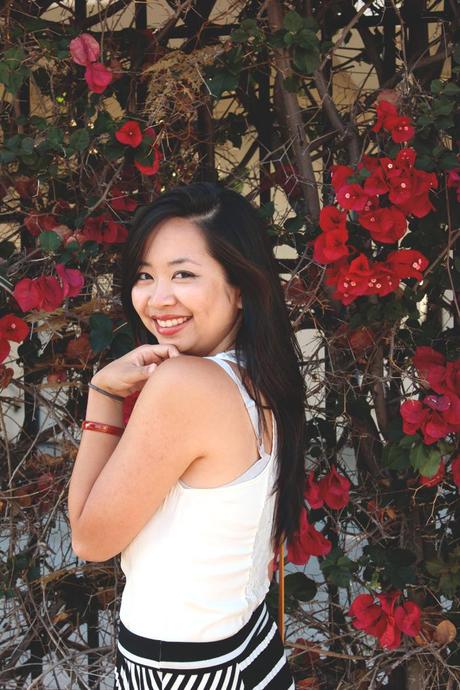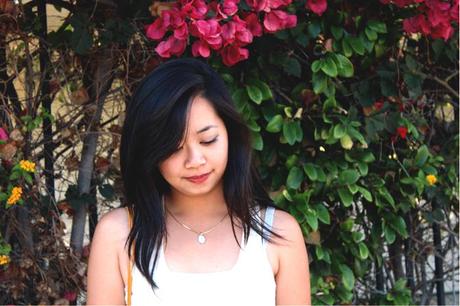 Bourgainvilleas make me happy. Almost as much as sunflowers do. They remind me of the street my family lived on in Vietnam. Of course I've seen these flowers many places since, for some reason these flowers always trigger memories of my life there. I was pretty happy to find this little patch of fencing laced with them. My black and white ensemble really make them stand out, don't you think?
What's your thought on the mullet skirt? I also need ideas on how else to wear this particular skirt.