American Girl announced recently that not one, but four dolls are soon moving into the American Girl vaults.  Kit's friend Ruthie (1934), who I always thought was one of the prettiest companion dolls, as well as Marie-Grace and Cecile (1863) and Julie's friend Ivy (1974) are all set to be discontinued "soon".  According to the announcement post on Facebook, supplies are "extremely limited".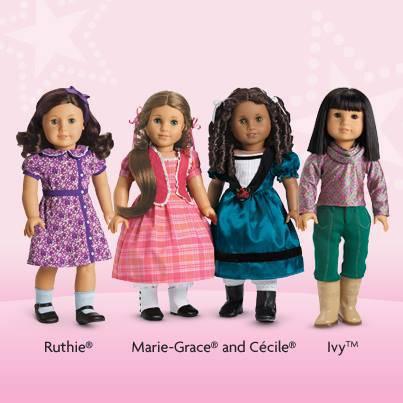 Good Bye!
"Soon, we'll say farewell to Marie-Grace, Cécile, Ruthie, and Ivy: http://bit.ly/1nkMb9w Complete your collection while supplies last—quantities are extremely limited. This fall, the rest of the historical characters become BeForever, a fresh approach to these American Girl favorites that we'll reveal in the coming months!"
To be 100% honest, the only doll of the four that I will miss is Ruthie.  What will Kit do without her friend?  What is a bit surprising to me is that Marie-Grace and Cecile, who debuted in 2011, are part of the four dolls going away. They are relatively new additions to the Historical collection.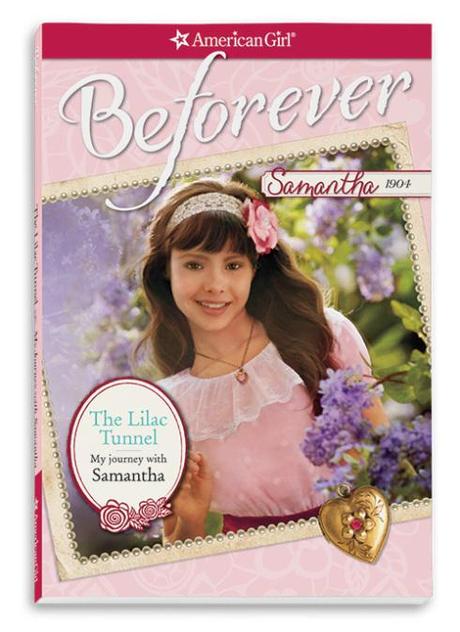 BeForever Samantha
Speaking of the term 'historical', it looks like the historical dolls are being re-branded to 'BeForever'.  Books and leaked packaging are already being seen with this branding.  Regarding the book series and the new names and volumes featuring this re-branding, American Custom Dollhouse did some research and got some straight answers from Customer Service on what was 'new' and 'classic' in the re-branding of the book line.
American Girl even posted this video on their YouTube channel.
I have a feeling this is just the beginning of Mattel's re-branding of American Girl.  Myself, I need time to really process the changes.  I know, it seems silly, but I literally grew up with this doll line and have become attached to certain aspects of it.  What do you think of the recent changes and announcements coming from American Girl?  Share your thoughts below.