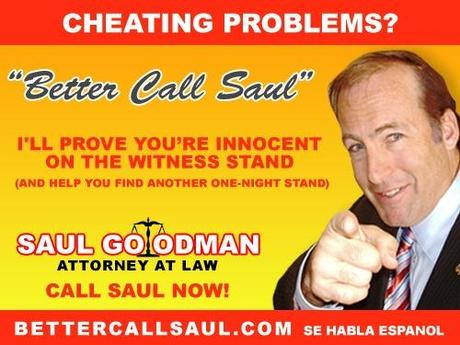 You Better Call Saul!
I'm going to admit something right now, that my get me chastised by some, but I only started watching Breaking Bad when it came back on air a few weeks ago.  These final episodes are the first episodes I've ever watched of the show.  Even with that small amount of exposure, I know that Saul Goodman is a character that could carry a show, and apparently AMC knows it too.  Deadline.com is reporting that AMC has given the greenlight to a prequel spinoff called Better Call Saul, starring Bob Odenkirk.  So while the initial announcement of a Saul series would make some people think that it's a spoiler for the characters fate by the end of the show, the fact that it's a prequel, leaves the doors wide open for anything to happen to ole Saul in the final few episodes.
In the announcement, they say the series "will focus on the evolution of the popular Saul Goodman character before he ever became Walter White's lawyer." and while nothing else has been released about the show yet, it seems that there is already a "Better Call Saul" website up with client testimonials and short commercial type recordings featuring Saul.