Just a short boat ride from Bowness-on-Windermere, sits a beautiful little corner of the Lake District where waterfalls and rainbows appear around every corner.  You just have to know exactly where to look. Here's a little guide to the Ambleside waterfall walk, up to the beautiful Stock Ghyll Force.
Ambleside is miniature in scale but it's easy to get confused when there are so many mysterious and winding roads, so here's a little route guide to get you started!
Route for the Ambleside Waterfall Walk
The route begins near the Salutation Hotel; next to it is Barclays bank, which is also across from the old Market Hall. Follow the passage between the bank and Market Hall and this concealed little climb to left is where the Ambleside waterfall walk begins. When you get to the old mill, bear left and take the track which follows the trickling water of the ghyll and use the public access path. When the road forks, take the right route and continue your climb. This is where the fairytale unravels…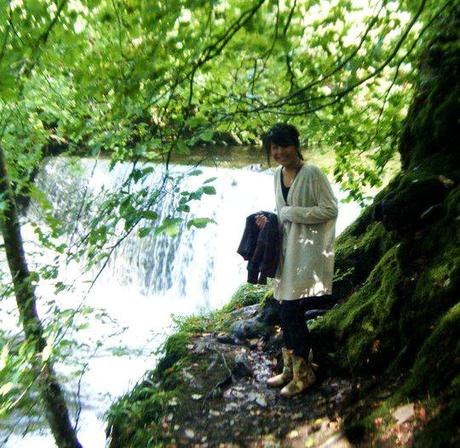 It's a steady climb upwards, so stop to take in the views at each level. And to catch your breath!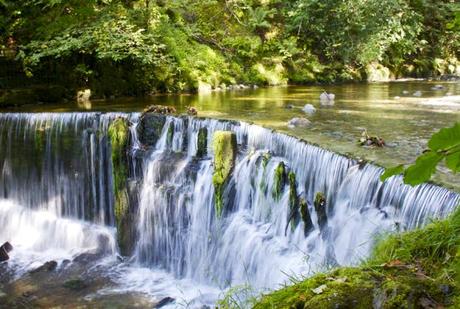 If you're anything like me, you'll be climbing and jumping from rock to rock to try and get as close and as high up as possible; it's ineluctable when you're surrounded by these incredible forces of water.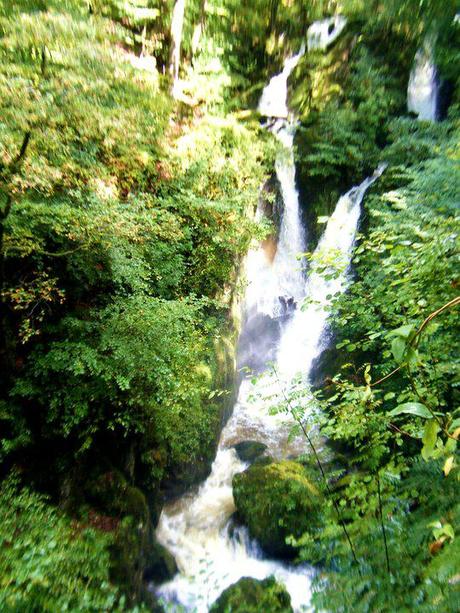 Catch a glimpse of Stock Ghyll Force at the right moment and you may even be rewarded with a rainbow!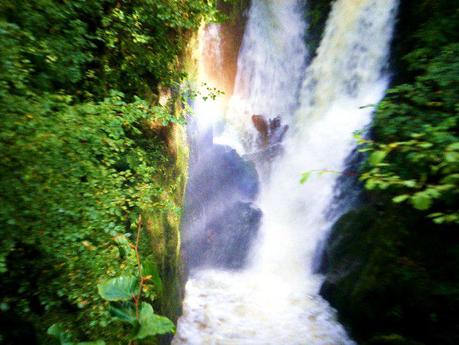 You can take the same route back down to soak in the beautiful views just one more time. Trust me, it's hard to say goodbye when the sun is shining and the air is fresh.  The Ambleside waterfall walk can be taken at your own pace, so don't rush, and take your time to enjoy the untouched natural beauty. 
End with a Drink at the Wateredge Inn
Don't forget to end your walk with an ice cold beer at the Wateredge Inn in Ambleside. Situated literally on the water's edge, you can watch as the sun sets over Ambleside and Lake Windermere. Views like this make you realize just how much beauty is on your doorstep in Great Britain.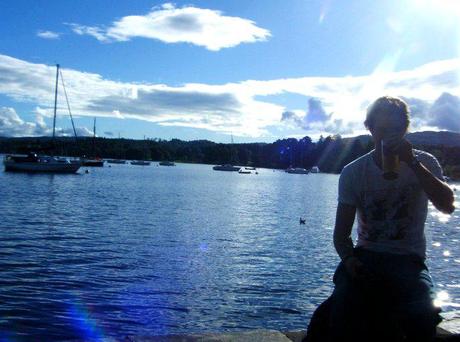 I couldn't think of a better way to end the day – and with pint in hand, just metres away from ducks and boats – neither could he.

Hope you enjoy the Ambleside waterfall walk to Stock Ghyll Force – feel free to let me know what you think.  If you're not sure where to stay, take a look at the cute and cosy Nutkin Cottage in Bowness.
Mags x