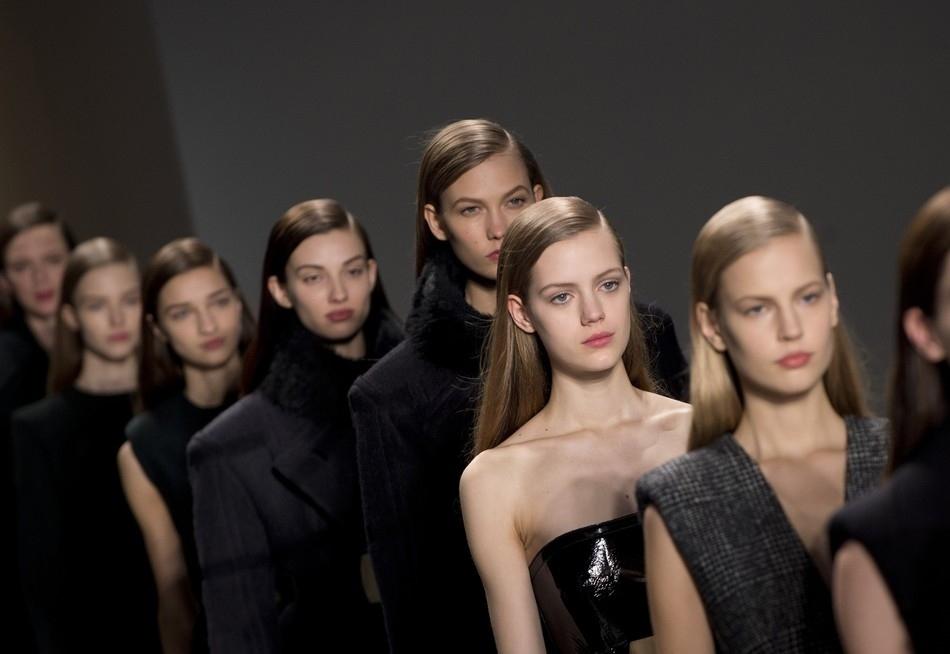 I have never been a fan hurting others, nor have I ever endorsed separating people with labels and boxes. History has shown us how dangerous this can be.  This country has worked hard to be free and equal.
My thoughts stem off the disturbing article below regarding Abercrombie & Fitch and their "policies".  Are they (policies) really any different from having public drinking fountains labeled "white" and "black"? Will a sign end up on the store's door proclaiming "perfect, popular and good-looking only?"
How do we teach children not to bully or pick on others who are disabled or different, when society is openly discriminatory and unaccepting toward those who do not "fit-in"? Who determines what is "cool" and what isn't?  Why is society so hung up these differences anyway? Fear?
Does it also not occur to Abercrombie the "cool" kids they cater toward most likely have parents who may not pass the "cool quiz"?  Therefore, isn't is plausible these parents may refuse to buy from Abercrombie not only because they, the parent, has been insulted but also because these same parents are also trying to teach their "cool" children not to be uncaring, insensitive bullies who feel the need to put labels on others?
How can this not turn your stomach?
During his college years, my youngest son was once approached by a spokesperson for Abercrombie and Fitch. He was simply strolling across campus when stopped by a good-looking representative. He was told that he "fits" their sales model. In fact, he was offered to be a model and invited to come to the Abercrombie business office to find out more about this position.
My son discussed this with his father and myself. Ultimately, he decided to find out more about the position. As a student, extra money is always a plus. (The reader must also keep in mind, this was a few years before the issue of Abercrombie being openly discriminatory was made public.)
Abercrombie actually wanted to pay my son to walk in and around the store premises, pretend to shop and flex his muscles, while fully dressed in the store's attire. The thought behind this sexy "position" is other hot good-looking shoppers will be enticed to shop at Abercrombie's after seeing my flexing, gyrating son walking around smiling, winking and shopping there.
I was proud my son turned the offer down, regardless of the pay scale. Some things are not for sale. I am proud to say my son's jiggling body parts are not displayed on the Abercrombie  menu.
My elaborate, but true story is an introduction to the article below. When my son was offered that ridiculous job, afterward, it was a good laugh. However, I can't help but be disgusted just how ridiculous Abercrombie's policies.———-Renee Robinson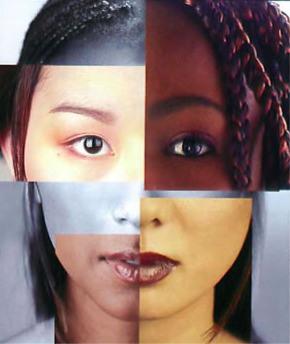 http://thejourneyksu21days2011.tumblr.com/
*************** At your nearest Abercrombie and Fitch, you can find shirtless salesmen and the latest distressed denim, but if you're looking for a women's extra-large blouse, you're out of luck. The trendy retailer's CEO doesn't want your business.  May 9, 2013 (NEW YORK) (WLS) — Mike Jeffries of Abercrombie and Fitch is on the hot seat after the popular style chain is accused of discriminating against overweight customers, making clothes only for the thin.  An exam of the Abercrombie flagship store in New York City found mostly double-zeros, and extra-smalls and a couple of large tops and size 10 pants. Sales people there confirmed Abercrombie doesn't carry XL or XXL for women.
"He's been very, very successful, so he doesn't want anybody in the store that doesn't fit that cool, young and sexy definition," said Robin Lewis, co-author of "The New Rules of Retail." Lewis says it's all part of Jeffries' master plan to cultivate what he considers cool.   A spokesperson for Abercrombie and Fitch declined to comment, but in a 2006 interview Jeffries told Salon magazine: "We go after the attractive all-American kid. A lot of people don't belong in our clothes, and they can't belong. Are we exclusionary? Absolutely."
There are myriad lemonade-from-lemons issues embedded in the fashion industry, a situation that L.A. writer Greg Karber has already learned in the fallout from Mike Jeffries' resurfaced quotes about his belief that hiring good-looking people will tap into their desired (read: exclusively tiny) market of cool, "attractive all-American kid[s] with a great attitude and a lot of friends." Karber recently responded to Jeffries' personal, yet absurd business model by posting a #FitchTheHomeless video that showed him handing out thrift store-sourced Abercrombie apparel to homeless men and women on Skid Row in East Los Angeles.
Jeffries may defend his views until he dies, but his quotes serve as yet another "clothes: they're not for everyone [though everyone must wear them]" quandary. Abercrombie, like many other retailers, has stores in malls and on street corners on both Fifth Avenue and Main Street, USA, yet they blatantly don't aim to appeal to a majority of the wide audience of consumers that encounter the storefronts on a daily basis.
An exam of the Abercrombie flagship store in New York City found mostly double-zeros, and extra-smalls and a couple of large tops and size 10 pants. Sales people there confirmed Abercrombie doesn't carry XL or XXL for women.   "He is a brilliant visionary," Lewis said. "He really crystallized this core consumer he was going after." But Lewis says it's a model that may not fit the future. Plus-sized shoppers now make up 67 percent of consumers. "I think the young people today want cool, but as they define it themselves," Lewis said.
From Dove's "Real Beauty" campaign – highlighting real women – to H&M's inclusion of plus-sized swimsuit model Jennie Runk, many other brands are embracing that individualism and making their clothes more accessible. For example, rival retailers H&M and American Eagle both carry sizes up to 16 and 18 The largest at Abercrombie & Fitch is a 10
Those excluded, "uncool" kids saw just the tip of the iceberg during American Apparel's 2010 "no uglies" policy scandal. The hoopla surrounding Jeffries' comments have made them the next, though more than likely not the last, category of people either discriminated against or ignored by the greater fashion industry. Whether by circumstance or by design, huge swaths of consumers, from shorter men to minorities, have experienced the ubiquitous exclusivity of style, yet many have fashioned their own solutions.
Here, a look at how some under-served individuals addressed their fashion problems:
Minorities: Low-priced mall retailer Wet Seal has weathered several crises of discrimination in the past decade for firing employees that don't fit the "white, blond, blue-eyed" prototype to which they hope to exclusively market. Nicole Cogdell, an African-American manager of Wet Seal's King of Prussia Mall location, was fired four days after meeting former Wet Seal vice president Barbara Bachman in 2012. Immediately following Bachman and Cogdell's introduction, Cogdell heard Bachman say, "That's the store manager? I wanted someone with blond hair and blue eyes," she told CBS Philadelphia. Following the incident, Bachman sent out an e-mail stating that "Store teams need diversity. African American-dominate, huge issue." The e-mail also stated that though the King of Prussia lovation was doing well, Cogdell was "not right fit for the store." Cogdell filed a racial discrimination complaint with the EEOC and was offered her job back, but filed a class action lawsuit when she saw that nothing had changed. This wasn't Wet Seal's first go-round with discrimination. Nine years prior to Cogdell's termination, Wet Seal agreed to pay $7.5 million to settle a class action suit that originated when three African-American employees from a Philadelphia-area store filed a complaint claiming the company fired them because they didn't fit the store's image.
People with disabilities: Abercrombie & Fitch's inclusion problem has also touched its surf-cool Hollister stores. The company labels itself as a retail destination that's "all about hot lifeguards and beautiful beaches. Hollister's laid-back lifestyle and All-American image is timeless and effortlessly cool." A recent lawsuit proved that the stores aren't effortless for all shoppers. Earlier this month, a Denver-based federal judge ruled that the entrances to hundreds of Hollister stores nationwide violated the Americans With Disabilities Act (ADA), which prohibits discrimination against people with disabilities in employment, transportation, public accommodation, communications and governmental activities. Hollister's store entrances feature steps that lead up to a mock-surf shack or beach house's front porch to enhance their Southern California-cool vibe, but they instead pose an insurmountable obstacle for disabled customers. Technically, there are side ramp entrances that comply with the ADA, yet plaintiffs said the ramps, disguised by decorative shutters, are blocked with tables stacked with merchandise. The ruling ordered the company to work with disability rights activist on implementing accessibility options at Hollister stores.
By Terry Pous http://style.time.com/author/tepous/
Follow @TIMEStyle Read more: http://wp.me/p2GndJ-9Wnn
(Copyright ©2013 WLS-TV/DT. All Rights Reserved.)