Celebrity hair stylist, Peter Butler, created the modern look of Amber Heard for the Toronto premiere of Danish Girl using Leonor Greyl.
"The Toronto premiere of The "Danish Girl" was a huge success last night! Amber Heard lit up the red carpet in her Ellie Saab dress and her cascading "Flat Waved" Hair! I blew out Ambers hair as a rough dry (No Brush, Only my hands) using Leonor Greyl Mousse Au Lotus Volumatrice and adding some Serum de Soi Sublimateur on her damp ends. The serum helps to nourish dry ends and keep hair looking well-conditioned.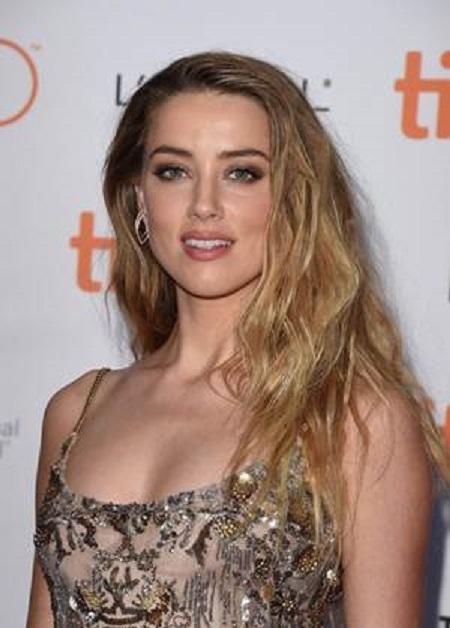 Amber Heard TIFF-Leonor Greyl Peter Butler
Amber Heard TIFF-Leonor Greyl Peter Butler
I used the Leonor Greyl Voluforme in her roots and as a prep to each section before I went over it with a flat iron to create my Flat Waves. It was a Voluminous and Modern take on a classic Hollywood Glamour Look for the red carpet! Amber Looked Flawless!" Behind the success of the LEONOR GREYL brand, there are all the ingredients of success: the expertise of more than 40 years in hair care treatment using only natural products, the passion of healthy and glamorous hair and the most important: the love of her profession.
LEONOR GREYL is a brand, a range of hair care products, an Institute, a family business, where everyone is passionate about hair beauty. In 1968, after meeting her future husband Jean-Marie Greyl who has an extraordinary knowledge of botanicals, the pair created the LEONOR GREYL brand. In 1968, 'natural' was not yet the fashion but these natural products were a hit and continue to have success today. Some of original products are still some of the most popular and sought after treatments by prestigious hairdressers in Paris and worldwide: PALM OIL, WHEAT GERM OIL, MAGNOLIA, HONEY SHAMPOO, CREAM OF FLOWERS. LEONOR GREYL produces environmentally friendly products.
LEONOR GREYL is the brand specialist in hair treatments using only high grade natural ingredients – all environmentally safe. Created with delicate aromas and plant extracts, the products give our hair more brilliance, more glamour and more beauty.
LEONOR GREYL was the first to incorporate vitamins in her shampoos. Her signature Wheat Germ Oil was the first oil developed that washes and purifies scalp deficiencies while foaming with water contact. Leonor Greyl was also the first to formulate a gentle everyday use coal tar-free dandruff shampoo.