If you think getting clean, steak-free windows is harder than it should be... and you are concerned about your health and the environment because of all the chemicals used in cleaning products... you will likely be as thrilled as I was when I discovered Norwex microfiber cloths.

I was skeptical when a client introduced me to Norwex products but I was blown away by how easy and effective there are... imagine cleaning not only windows but also countertops smeared with butter with only water and a cloth!
This microfiber is finer than most you find on the market. With strands 1/100th the size of a strand of human hair it can hold up to seven times its weight in water. Instead of just spreading most of the dirt around on the surface, these microfibers attract, pick up and actually hold dirt and dust particles.
Using a wet cloth followed by a dry polishing cloth cleans faster and easier than using traditional cleaners... it's amazing! You save not only time and money (no cleaning products) but also your health and the environment!
The Norwex company mission is also impressive... improving quality of life and the health of the planet by radically reducing the use of chemicals in personal care and cleaning.
Oh, and did I mention you can also clean your body and face, including removing eye makeup, with only water and a cloth?! Check it out at www.MyCleanLiving.com.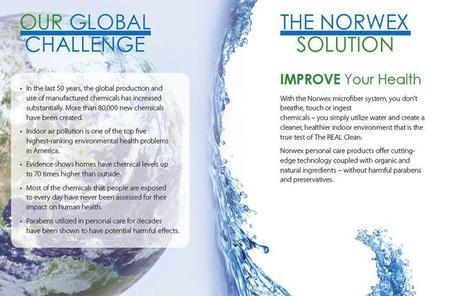 Sharlene Hensrud, RE/MAX Results -
Email
- mycleanliving.com
RELATED POSTS