When Sonor made an iPod and iPhone docking station, we couldn't  even imagine it would be this special. It acts according to test simplicity and elegance and is of high quality.The CuboDock AU-7000 features a finely crafted wooden body containing two two-way bass reflex speaker systems that, together with a DSP-controlled digital amplifier, produce impressive sound. It comes with a clearly arranged remote that even the iPod can control the menu.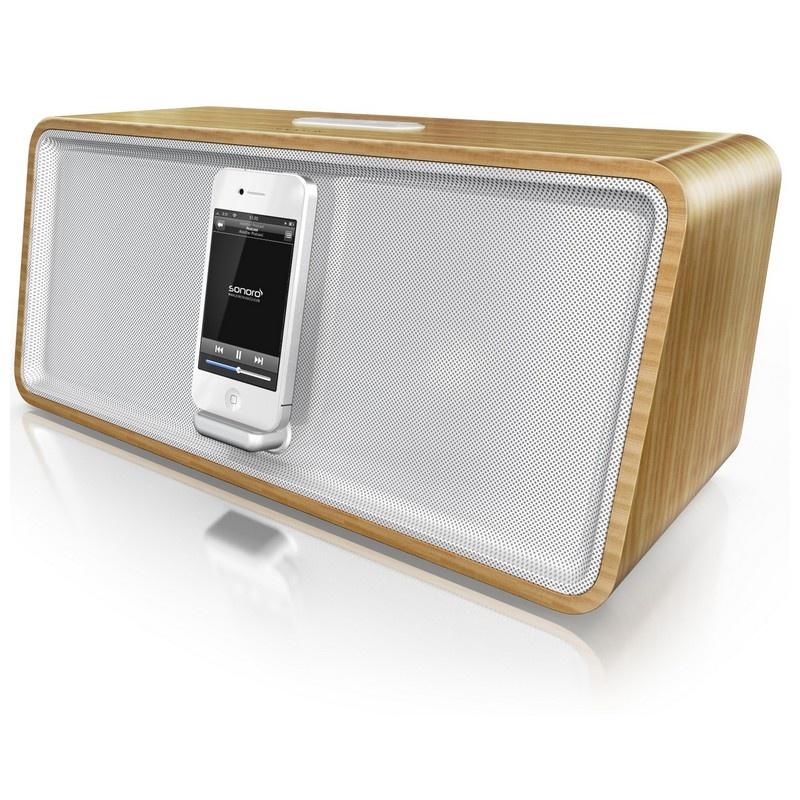 Sonoro CuboDock AU-7000 Stereo Speaker Dock
Users can choose from seven color combinations of this iPod speaker, each more attractive than the other. But not only Apple users can enjoy the CuboDock's fine audio quality. Thanks to a built-in Bluetooth interface, it can play media from any device via Bluetooth. With the CuboDock, appealing design and impressive sound combine to produce a harmonious unity.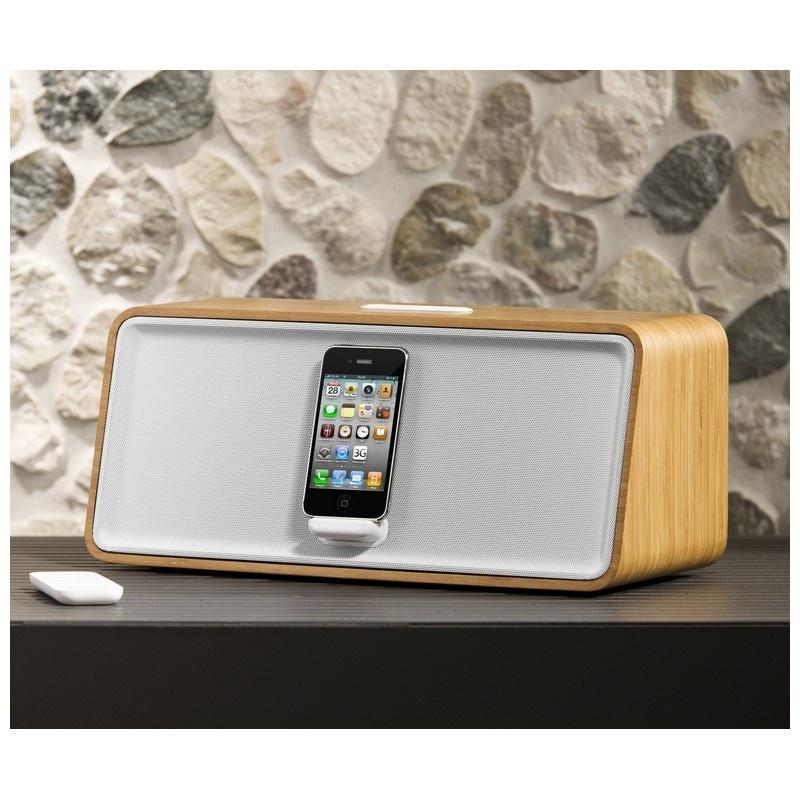 Sonoro CuboDock AU-7000 Stereo Speaker Dock – Bamboo / White
If you want a sound dock for smaller spaces, such as the  living room or office, the Sonoro CuboDock AU-7000 sounds like a good and elegant-looking companion. This is a truly amazing piece of  iPod and iPhone sound accessories.