If you own the iPhone 4S and you are tired of its plain look, maybe it's time to consider some extraordinary cases that will make you stand out. With this Katinkas case for  iPhone 4S you will no longer be unnoticed.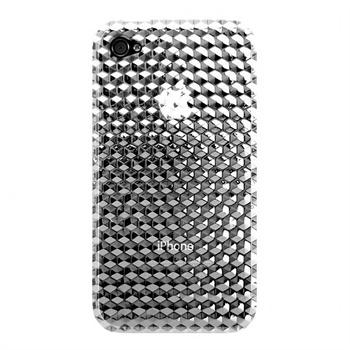 Katinkas iPhone 4S Case Hex 3D-Clear
The case is called Hex 3D and it comes in several color versions, but what makes it different from other iPhone 4S cases is its 3D design. The case is made of high quality poly-urethane which makes it flexible, durable and overall protective against drops, dust and scratches. Your iPhone 4S will be safe in this Katinkas case which is custom-made for the Apple smartphone of fourth generation, and therefore provides an ideal fit. The case has all important cut-outs for camera lens, ports and buttons so the functionality of the device will never be disturbed. Choose some of these amazing iPhone 4S accessories and enjoy the new stylish look of your smartphone.