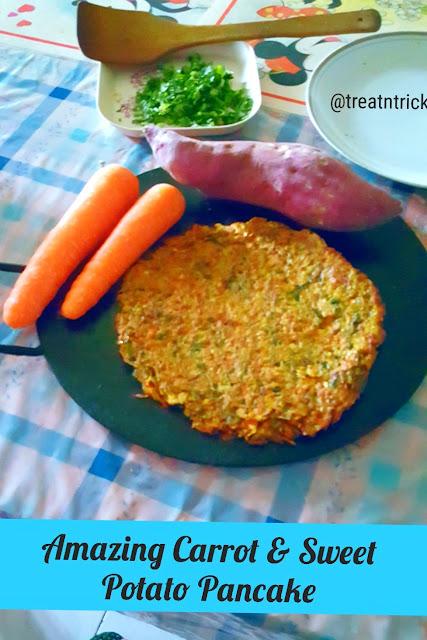 I always love to explore new ways to incorporate veggies in our diet. This Amazing Carrot & Sweet Potato Pancake  is  made with shredded carrot and sweet potato flavored with green chili, onion and ginger. 
It tastes like dal vada that I used to eat.  In my quest to reduce my intake of rice and wheat noodles, i am happy to share my search for this  quick and healthy meal.  
Sweet Potato is high in fiber,  Vitamin C, potassium , decent source of other vitamins and minerals, and rich in  antioxidant  called beta carotene which is very filling.  It can be boiled, steamed, baked or fried. 
Carrot is highly nutritious, high in Vitamin A,C and K, beta carotene,  vital for eye health, low in calories/carbs  and help improve your  immune system.
This Amazing Carrot and Sweet Potato Pancake  not only light but exceedingly tasty.  You could also turns this into cutlets instead of one big pancake.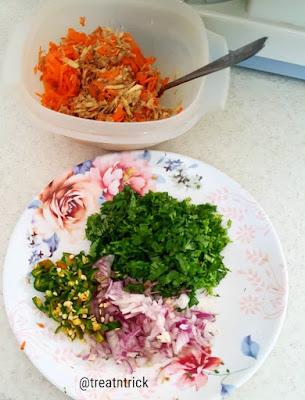 Until Jump Break