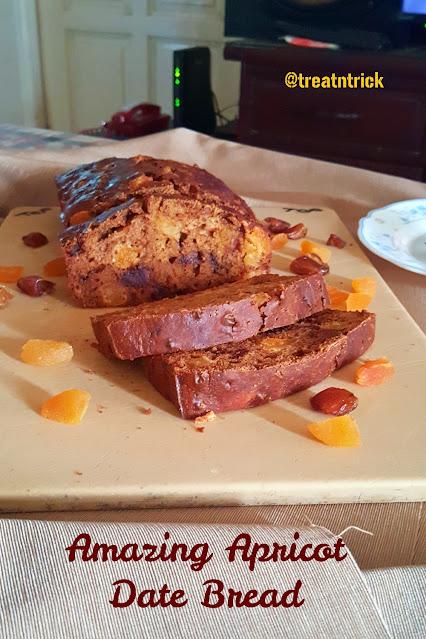 My family always look forward to having dessert for tea-time, either  cake, bread or cookies.   For me, I love to bake a quick bread as it was quick, easy and simple steps.
For long time, I have not stepped into supermarket to purchase my baking products. As am looking for what to bake, found a tub of dried apricot and date so these are going to be my baking adventure this week.
Amazing Apricot Date Bread is loaded with apricot and date, mildly sweetened with coconut sugar,  it contains warm spices of ground ginger and cinnamon.
Easily turns this Amazing Apricot Date Bread into a vegan recipe by replacing butter with vegan butter and an egg with yogurt. So often quick bread  comes out dry but not this bread. It is deliciously moist despite using 2 tablespoon of butter and mouth watering good.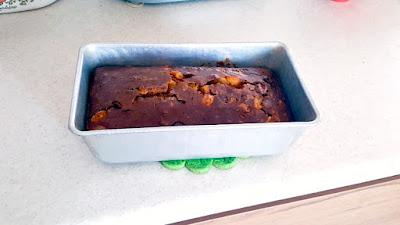 Until Jump Break