Please share if you love it!
Twitter
0
Google+
8
Facebook
0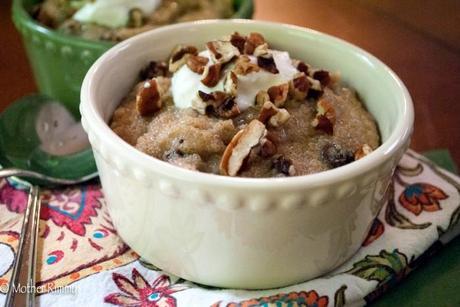 According to the Urban Dictionary, a "foodie" is "One who appreciates good cuisine, or just eats to do damn much." 
I believe I qualify as a foodie, but I would also add, "Someone who is willing to try new foods with abandon." An example being this amaranth recipe for porridge.
Amaranth, like chia seeds, were new foods to this household, but given their healthy popularity, I decided to give them a try.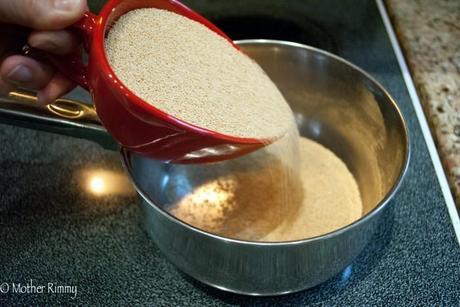 So when NuNaturals sent me a box of their stevia products, I made a chocolate chia pudding, then ventured on to make a creamy amaranth porridge with NuNaturals Vanilla Stevia, earthy cinnamon, sweet raisins and crunchy pecans.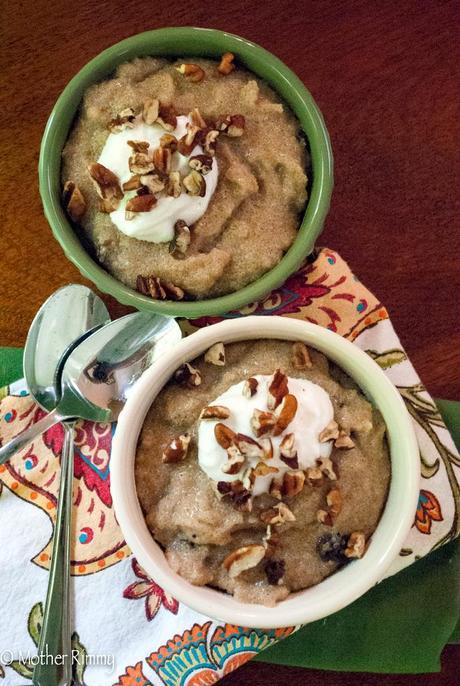 This adventurous foodie has added a variety of fun grains to her list of healthy pantry items, and now amaranth is on my grocery list too, not to mention NuNaturals stevia products.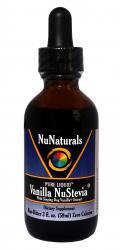 If you're interested in trying the stevia products I've used in my chocolate chia pudding and amaranth porridge, Ron at NuNaturals has a deal for you.
Ron will award four readers one bottle of Cherry Vanilla NuStevia Liquid, a 50 packet box of NuStevia White Stevia Powder Packets (my coffee favorite), AND a bottle of Cocoa and Simple Syrup. He also has a surprise product! Don't ask  me, I have no idea what it is.
Ron is a generous guy and ships worldwide (no PO boxes though), so be sure and leave a comment to put your hat in the ring and I'll announce the lucky winners on July 28th.
You can also receive a 15% discount on your entire order at www.nunaturals.com by entering BLG1214 as the discount code. If you spend $35 or more after discounts, you'll get free shipping in continental US.
Whew! That was a mouthful, but I'm a fan of these products and want you to enjoy them too. The liquid vanilla and the cocoa syrup are worth every penny, and because they are so concentrated, you get your money's worth.
Good luck!
~Kristi
Print

Amaranth Porridge with NuNaturals Vanilla, Cinnamon, Raisins and Pecans
Serving Size: 4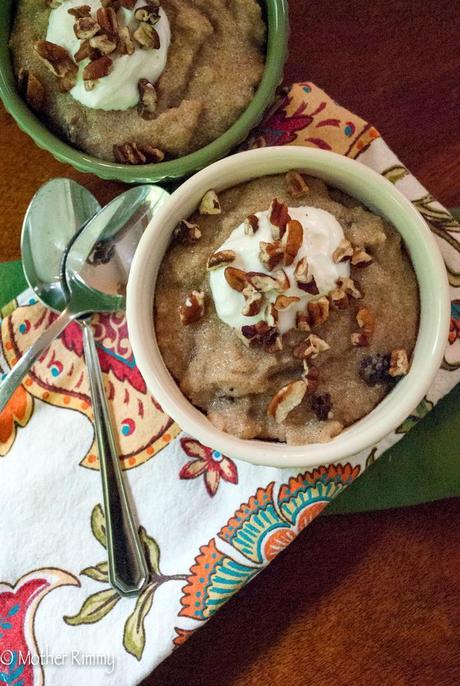 Ingredients
1 cup amaranth
4 cups almond milk
½ cup raisins
1 teaspoon cinnamon
½ teaspoon NuNaturals Vanilla Stevia
4 tablespoons Greek yogurt
4 tablespoons pecans, pieces
Instructions
Combine amaranth and almond milk in a medium sauce pan over medium heat. Bring to a boil.
Reduce heat to medium/low and allow to simmer for 30 - 40 minutes until you have a porridge consistency. Stir frequently and add more milk or water as need until amaranth is tender.
Remove from heat and add raisins and vanilla stevia.
Top with Greek yogurt and pecans.
Notes
Food energy: 431kcal Saturated fatty acids: 2.05g Monounsaturated fatty acids: 7.26g Polyunsaturated fatty acids: 4.30g Total fat: 13.62g Calories from fat: 122 Cholesterol: 5mg Carbohydrate, by difference: 61.34g Total dietary fiber: 5.59g Protein: 17.68g Total lipid (fat): 14.73g Water: 245.77g Ash: 4.04g Total sugars: 25.19g Calcium: 633mg Iron: 4.58mg Magnesium: 173mg Phosphorus: 600mg Potassium: 889mg Sodium: 142mg
2.5http://motherrimmy.com/amaranth-recipes-amaranth-porridge-nunaturals-vanilla-cinnamon-raisins-pecans/Mother Rimmy�s Cooking Light Done Right by Kristin A. Rimkus is licensed under a Creative Commons Attribution-Noncommercial-No Derivative Works 3.0 United States License.
Sign up for my weekly newsletter and get Ten Tips to Skinny Up Your Meals ebook free!

"If you decide to make a purchase through my link, Amazon will pay me a commission for it. This doesn't cost you anything additional. These commissions help to keep the rest of my content free, so thank you!"
Disclosure of Material Connection: I received the products mentioned above for free in the hopes that I would write a review on this blog. I only recommend products or services I use and believe will be beneficial for my readers. I am disclosing this in accordance with the Federal Trade Commission's 16 CFR, Part 255: "Guides Concerning the Use of Endorsements and Testimonials in Advertising."