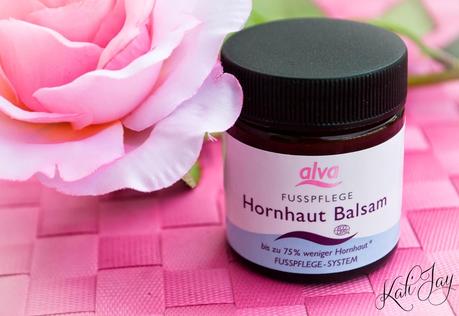 Alva's Balm is supposed to reduce your calluses
up to 75%
 in 28 days. It is such a tiny pot (30ml), it won't last you 28 days if you use it on your whole feet! So just apply it on the critical zones where it's most required. 
After 1 month of use, I can express my opinion. Does it work on calluses? 
I don't have calluses, but simply thick layers of skin caused by pressure points since I stand on these little guys for many hours every single day, plus I don't have extremely dry feet. This is the not-so-critical situation I started from. 
The formula is well balanced since it has peeling ingredients combined with nourishing and hydrating ones.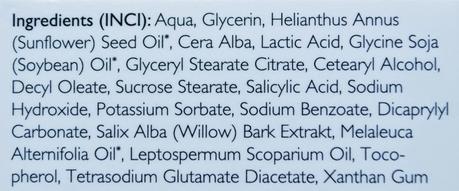 On the moisturizing side we have sunflower seed oil, soybean oil (mmm not such an outstanding choice!), beeswax and a lot of glycerin (in this case I guess they opted for a 8% of the entire formula, not more. As you know used at high percentage glycerin has dehydrating effects). 
On the exfoliating side we have primarily Lactic Acid and Salicylic Acid (of the latter  there is a chemical version and a vegetal version which is willow extract, renowned for containing naturally a high quantity of this acid). Then there are two essential oils known for being antibacterial and anti-infective (tea tree and manuka). 
Since it is a water based balm, it is very quick to absorb therefore very handy and practical. For this reason I consider it to be a light treatment to be accompanied by other products. In my case, I must recognize it has softened my skin and reduced the thickness of the critical zones, but I think it can't do wonders if used alone. I would recommend to use it in combo with a thick nourishing vegetal balm and have footbaths regularly in sea salt. 
Taking a look at the ingredients on the webpage, I realized they have almost completely changed the formula -.-' and the noteworthy change is the addition of Urea, which is a very common ingredient used to treat thickened skin or acne since it has exfoliating and hydrating properties.