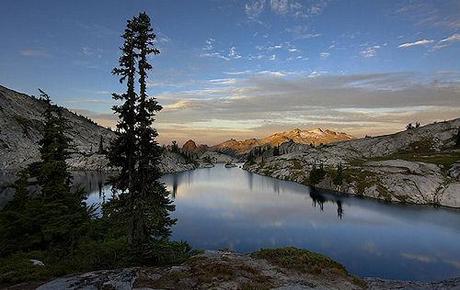 image credit
The Alpine Lakes wilderness consists of 390,000 acres of rugged wilderness spanning the Cascade Range of Washington state and parts of Wenatchee National Forest and Snoqualmie National Forest. There are over 700 mountain lakes and over 300 miles of Forest Service class one and two streams.
The terrain includes craggy peaks and ridges, deep glacial valleys, granite walls and forests that are picture perfect and ready to enchant visitors - especially in autumn.
Here are 38 photos of
Alpine Lakes wilderness
for adventurers to enjoy.
The Presurfer