Here, I will give you another allotment update, number 3! :) Let's see what has happened in our beloved garden, in last weeks! :)
There are 3 cavolo nero plants growing, under a large net, all grown from seeds, by us! ;) Further along, you will find young Summer leek plants, 58 of them, alongside red onion & 10 bunches of spring onions! :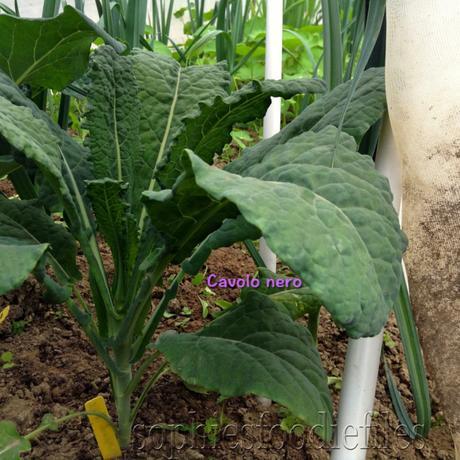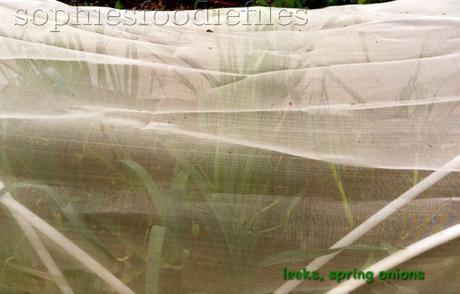 What else has grown well?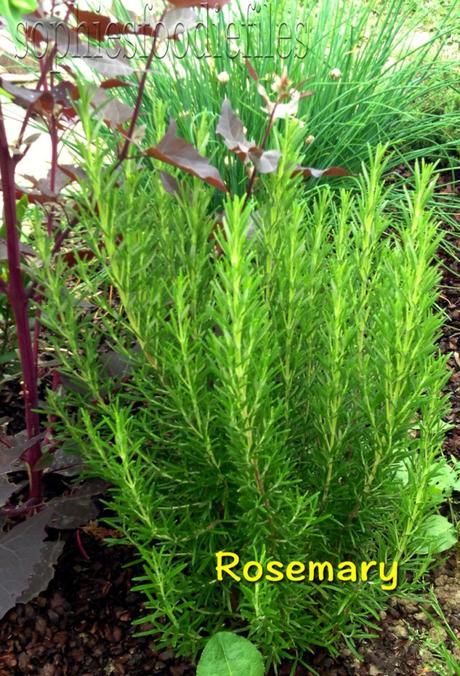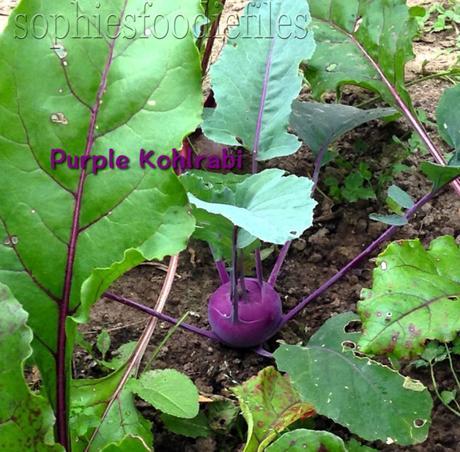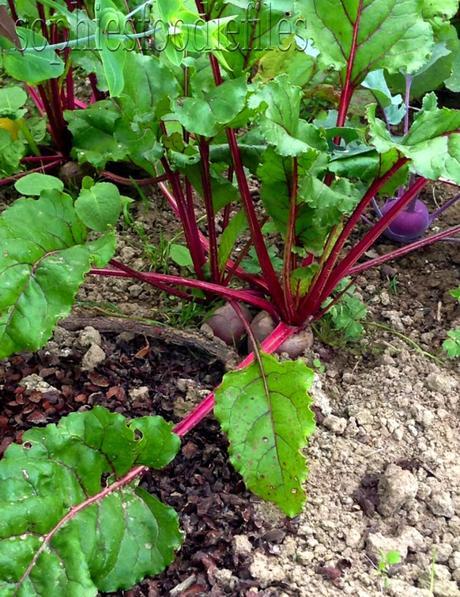 Red beets, Bolivar & Purple kohlrabi's! :)
What else?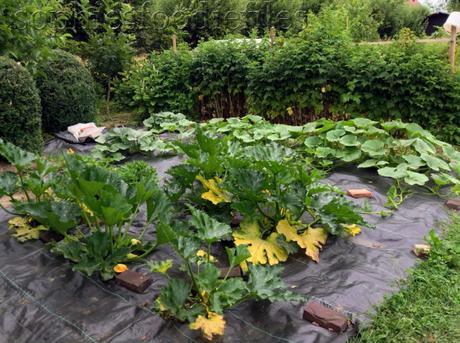 5 courgette plants, New-Zealand spinach & 5 pumpkin plants!
Let's see them closer: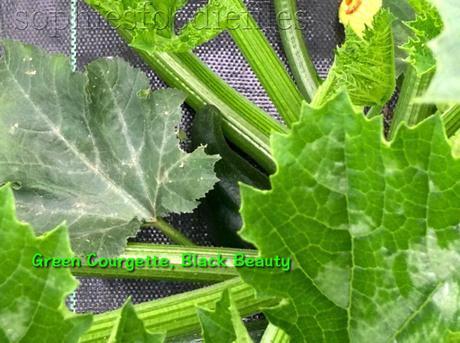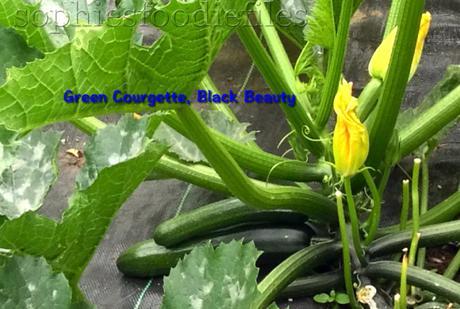 This is one of 6 New-Zealand spinach plants, all grown from seed indoors! This one is the biggest because we have planted it in half shadow & the rest of them were growing from tiny plants into the full sun!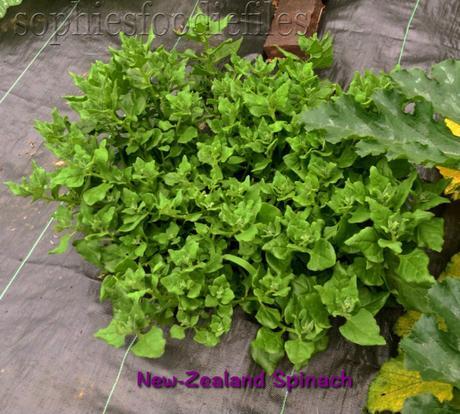 And some more yellow courgette plants. All my courgette plants are grown from seeds, by ourselves! :) Ooh yes!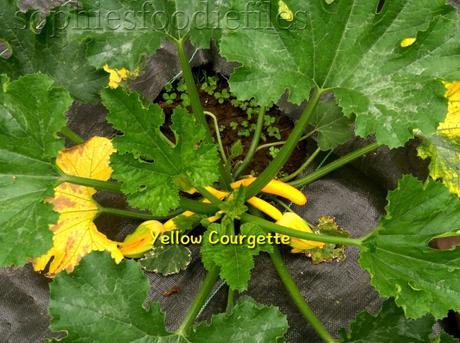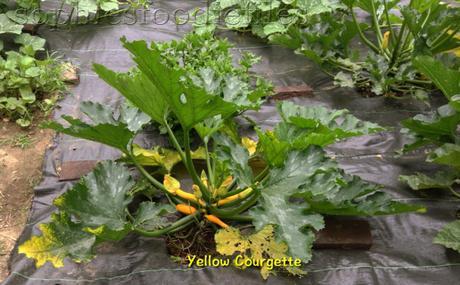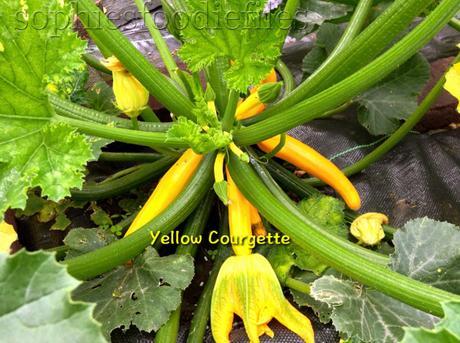 And here are the pumpkin plants, all grown from seeds too! :)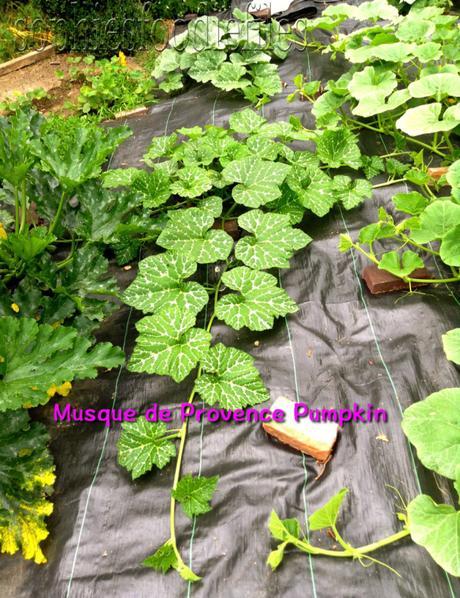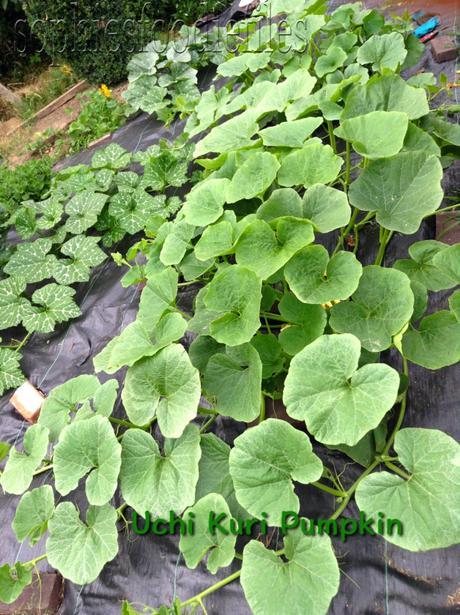 Here are 2 Uchi Kuri pumpkins growing! Ooh yes! Real beauties! :) And finally, we have 2 Butternut Pumpkin plants growing. In the beginning, they were a bit smaller than the other plants, but now, they are growing bigger each day! Further along, you see 1 Butternut pumpkin on your left side! ;)
So, there has been a lot happening already in our garden. It isn't finished yet!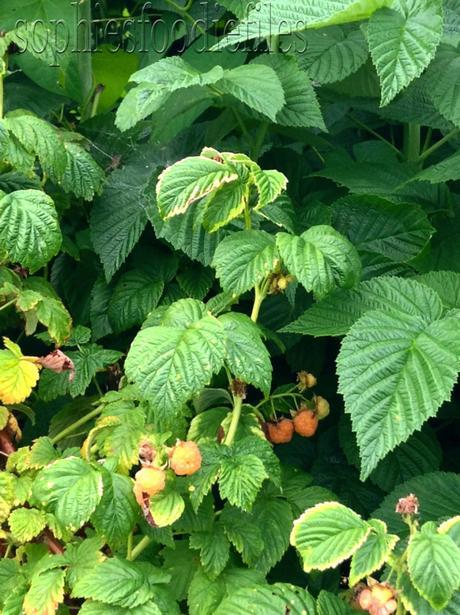 Orange raspberries!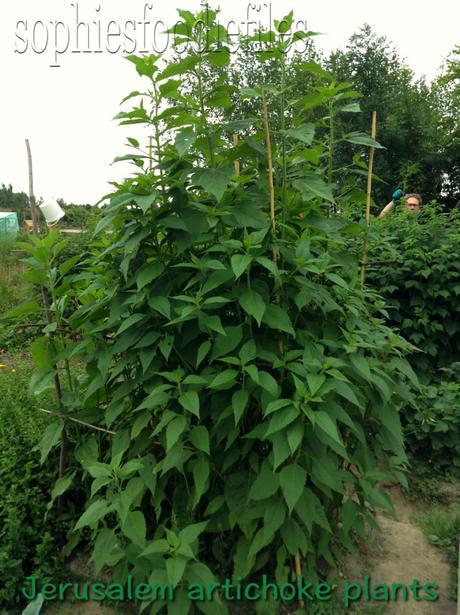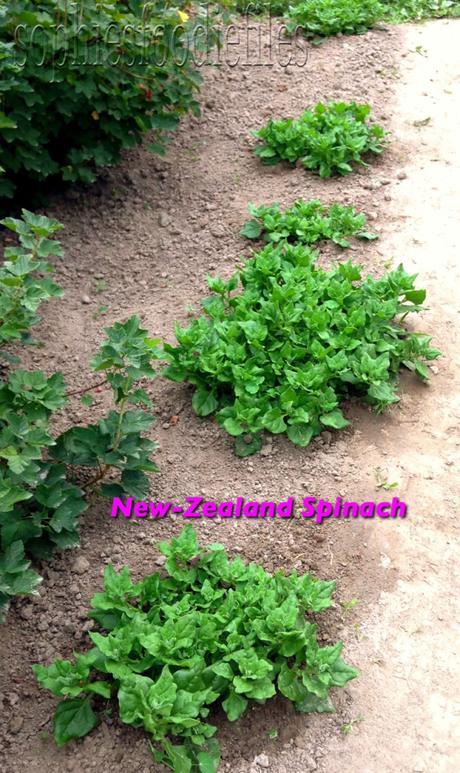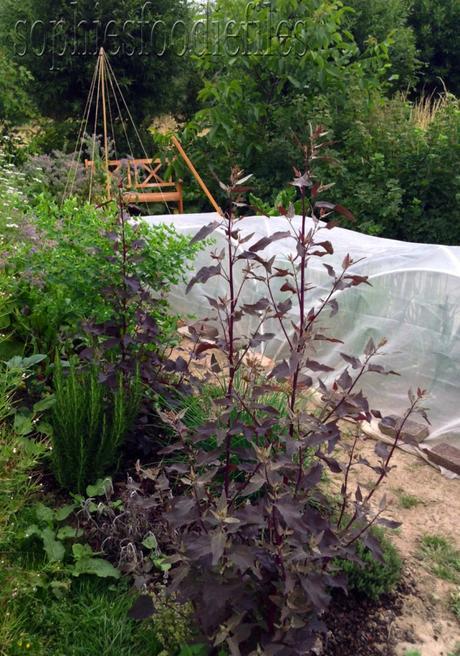 3 red roach plants aka red spinach!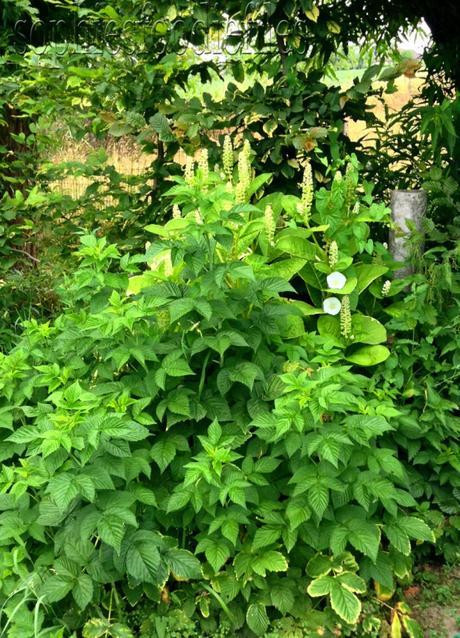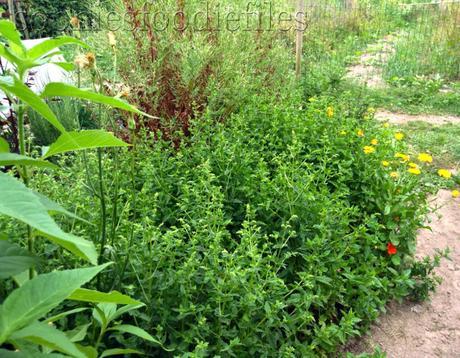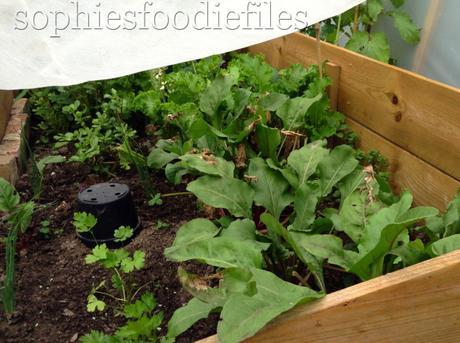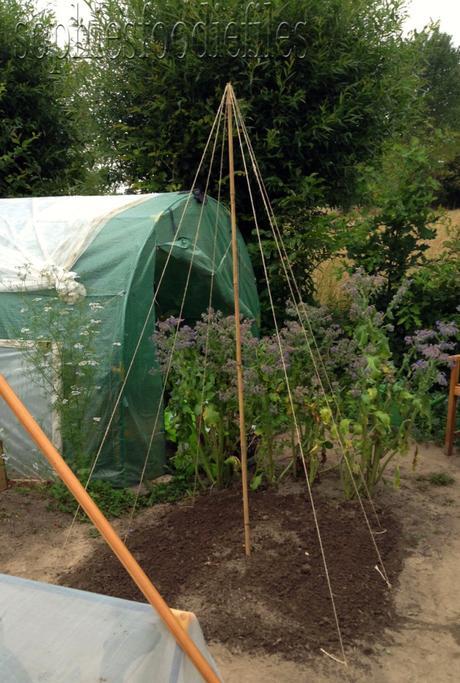 One bad news, all of our tomato plants, in our plastic conservatory, has gone dead because they had the potato disease on them. And we grow veggies the organic way so we didn't spray a poison on our tomato plants. So, we threw them out. Our 2 aubergine plants are doing great though. They are producing many new aubergines! :) Just see: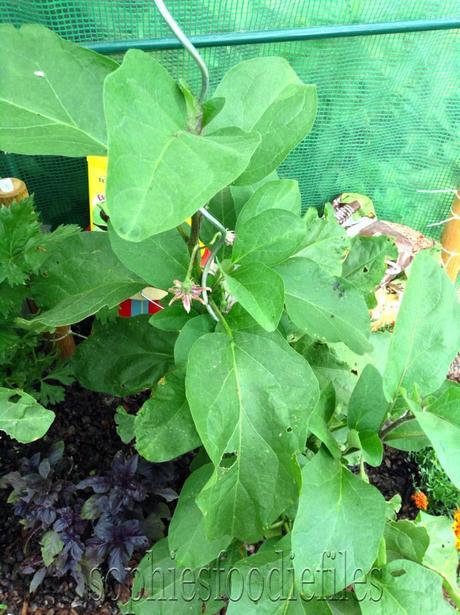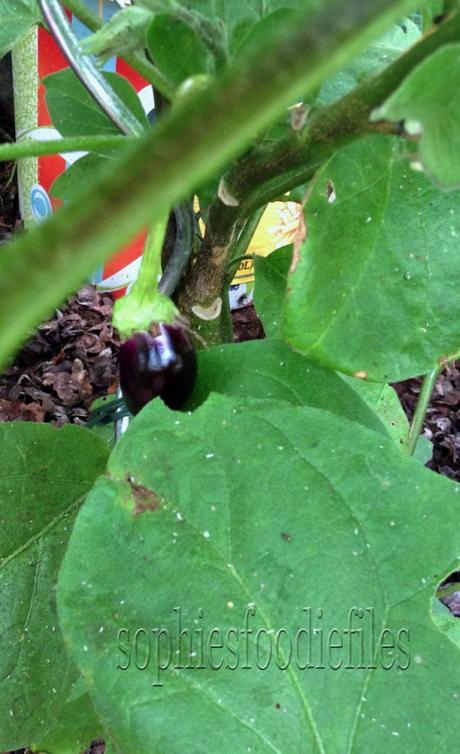 And finally, we have 10 green celery plants in our conservatory. We already have had 10 curly green lettuce crops! Ooh yes, a bit bitter & yummy too! :)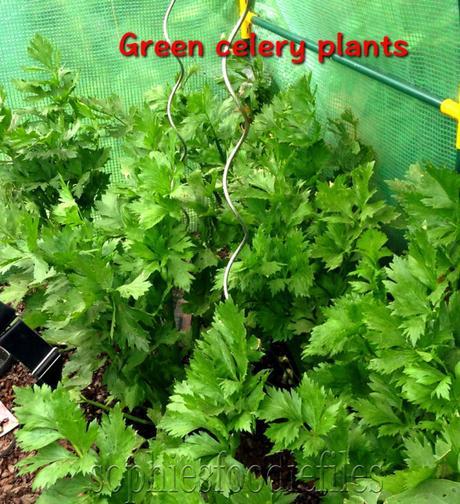 So, this was the 3rd allotment update! :) I hope you enjoyed it too! :) See you later in the year! ;)
Stay Tuned! If you liked this post & want more of them, join 1,312 email followers! Subscribe by email! It is free!
Follow Blog via Email
Enter your email address to follow this blog and receive notifications of new posts by email.
Follow me on Facebook too! :)
Sophies Foodie Files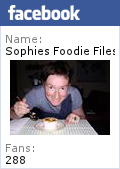 You might like:
1. We have got an allotment yeah!
Filed under: Gardening