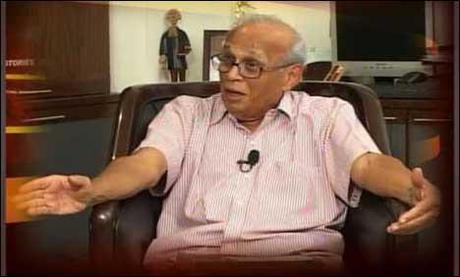 Dismissing the allegations against the members of Election Commission of Pakistan (ECP), the chief Election Commissioner Fakhruddin G Ibrahim has said that their appointments were made according to the constitution.
In a statement issued on Thursday, Fakhurddin said that the criticism on ECP just six weeks before the completion of tenure of this government is unfortunate.
Fakhurddin expressed confidence in eligibility and honesty of all commission members, adding no member have had any political affiliation.
Fakhruddin said that slandering the commission for political interests isn't fair and urged the political parties political parties to cooperate with the commission for free and fair general elections instead of making baseless allegations.
It is pertinent to mention that Pakistan Tehreek-e-Insaf (PTI) chief Imran Khan and Pakistan Awami Tehreek (PAT) chief Tahir-ul-Qadri have called for the reconstruction of election commission, saying its four members appointed by provincial government are not partisan.