Hello,
You may remember that the other week I wrote telling you that I had been made redundant, the reason I wrote it was because I was expecting to see changes in the blog. I'm sure you'll have noticed already that i'm writing more often, one because I have the time to do so, and two because i'm not worn out from having spent all day on a computer typing. I've also had a play around with the sidebar and added some social media buttons, however that's not what i've brought you here for today.
The morning after I wrote my last blog post I received a lovely email from Sarah at Pookledo saying that she wanted to send me a present and that I could choose anything from her shop up to the value of £10. I spent a small while looking through her website and it's full of many beautiful things, every item on her website is a one of piece because Sarah makes everything by recycling different materials.
When I opened my parcel I found a lovely note from Sarah, wishing me luck on my job hunt, and a beautifully packaged gift.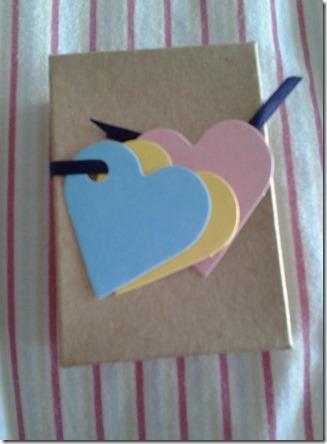 I love the three hearts and they make the packaging that little bit more extra special.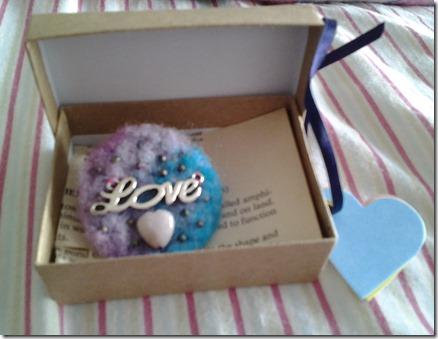 The brooch looked just as lovely as it did on the website.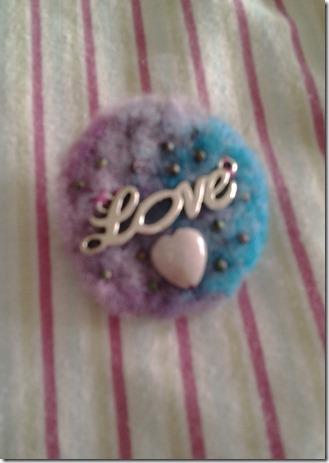 I can't wait to wear it!
I choose this brooch out of all pretty things on Sarah's website because the heart is made from Indian Agate and the properties of it were ones that called out to me. Indian agate is said to be a soothing and calming stone, which works to bring great strength, these are the properties that I know I will need in abundance while on the job hunt. I also liked that it had the word love on it because I will have God's love with me when I am searching for a new job and even when I'm at interview.
I will be taking this brooch with me when I attend interviews whether I pin it a blazer when it matches me interview outfit or pin it to the inside of my bag, it will be with me to bring those properties when I need them most.
Another thing that I love is that blogging has introduced me to so many people that I would never have known. I met Sarah back in January at the clothes swap in Leeds, we actually shared a starter at Zizzi's when we went out for something to eat. The people I have met through blogging have always shown me so much kindness, on the day of the swap Chloe was kind enough to lend me £20 so that I could go and enjoy the meal at Zizzi's because I had managed to leave my debit card at home! Sarah has shown me the kindness again by giving me this gift.
Tink x