I've learned something new… and it's pretty cool if I do say so myself.
Actually it's pretty and cool.
The more colors in my bowl, the more nutrients I get! Super cool right.
Snack
I'm still drooling over the delicious apples I ate yesterday. They are so juicy and delicious. So I had another one today for snack.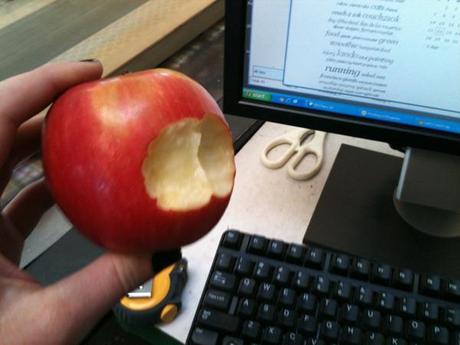 I really need to get my blogging butt in gear and start using my real camera instead of my iPhone 3GS. These pictures are always a little blurrrrrrry.
Lunch
Keeping with my new healthier-clean diet I decided to skip on the smoked tri-tip sandwiches my coworkers enjoyed and had a veggie-rific salad instead full of color and nutrients.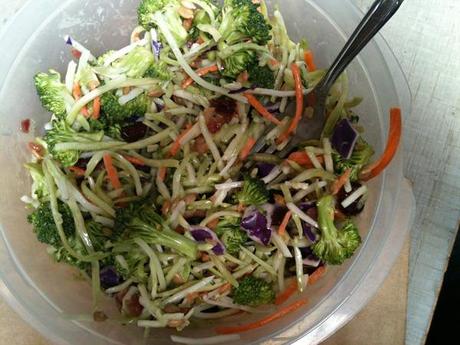 My Dad didn't tell me he was smoking tri-tip today so I didn't get to pack up a yummy lunch from scratch. Bummer. Instead I picked out a salad at the market while I was on the BBQ sauce mission.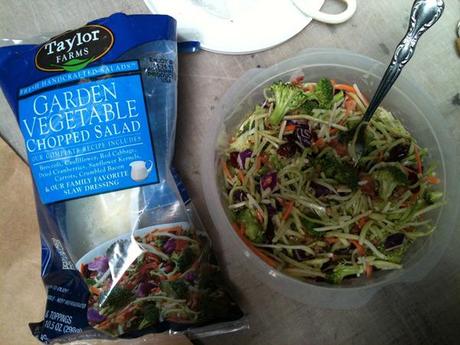 This is from Taylor Farms and it's delicious. Would you believe me if I said I know the Taylors??? It's a perk of living in the Salinas Valley. I know produce people.

Anyways I was really excited to try this salad because it's made with 2 types of cabbage, broccoli, carrots, bean sprouts and I think broccoli slaw. It had dried cranberries (which were super sweet since I haven't had any sugar for 2 days), sunflower seeds and an Italian dressing.
I'm always so surprised at how filling veggies can be. I'm stuffed.

I licked the bowl… there's no way around it.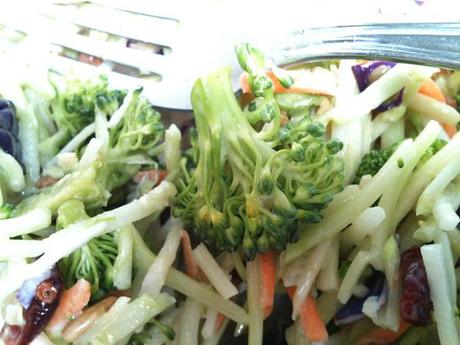 Doesn't broccoli look weird????