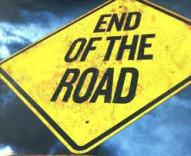 And a HUGE B"H!!!
Well folks…and so, the saga ends!
Pay close attention, because you are gonna LOVE this one.
Ok, so I schlepped to Tel Aviv yesterday, get to the clinic after partaking of many modes of transportation, and am told by the "prescription giver" that I MUST wait, because the "Doctor" wants to speak with me, before he can give me a prescription.
Now this is an extremely nice man, who has had his own battles with drugs, and therefore knows better than to stand, kneel, or even sit on a pedestal of any kind. I both respect and appreciate him.
He is a very good person.
So back to the story.
I waited roughly an hour and a half, for the "doctor" who to her credit (though she certainly had ulterior motives) , actually arrived early.
So, she proceeds to call me into her room, invites in the nice man as well, and asks me to call my wife, so that she can be a part of the conversation, and the BEST part is, she asks to use MY phone! lol.
So I told her, I'll be happy to give her your number, and you can call her, but certainly not on my dime, you know?
Uch, what a self-absorbed bitch.
So anyway, she then, for the next 5 to 7 minutes, proceeds to inform my wife, that not only, A. Has she, "the doctor" been a psychiatrist for a whole 7 years, but that B. For the last 2 she has been dealing exclusively with addicts and inmates.
Ok, so once her truly astounding (certainly by any standard) credentials had been revealed, she proceeded to inform my wife that it is her diagnosis, that I am, what was it?   Ah, "Mentally Disordered".
That she has never had a patient not get along with her or harass her like I have.
Now, ok, this woman, is so brash, so instantly judgmental, and so incredibly incapable of compassion or empathy, that I would be willing to bet SIGNIFICANTLY, that she is completely full of shit.
From the first moment I met her she was abrasive and rude to me.  And I get along with everyone, literally everyone, you could ask a dozen people to be character witnesses (G-d forbid), and to attest with joy to the state of my "mental health". Oh, yes, and told my wife that, NOW, the responsibility of my "mental health problem" is now her responsibility 

 .
It's not like it built up throughout the "relationship".  In any case, Praise The Lord, I am done with her forever!!! B"H
I mean, I suppose, that to be a good Jew, that I need to say, Hashem should help, and that she and hers should live long happy and successful lives, ad 12o.
But the regular man in me? Oy va voy!!!
Alas, as always, Hashem wins out.
Everything happens for a reason.
His reason.
I am just grateful, that he decided, to get me the Heck away from her!!! B"H!!!