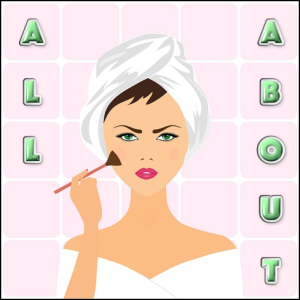 Hey Beauty Lovers! I am going to start doing a fun series which will be posted at least once a month. It will be called the All About series. In these posts, I will take you on a beauty journey. You will learn all about a certain type of product and the history behind each product. I think it is awesome to be informed on what products we use. I will give a brief historical background and information about what the product entails. I will then talk about all the different product forms and give a few tutorials on how to use the products. So without further ado, let's get onto the next All About post. First up was…eyeliner (you can check that post out here)! Next up is…MASCARA!
HISTORY:
So where did mascara begin?
Similar to eyeliner, mascara's roots are in ancient Egypt. Around 4000 BC, kohl was used to darken lashes (same substance that was used for eyeliner). It was worn by both men and women to protect the eyes and ward off evil spirits. This kohl was created by burning almonds or simply using lead. Egyptians used crocodile poop and honey to keep the kohl on their lashes and to prevent it from running. (1, 2)
Flash forward to 100 BC and enter ancient Rome. Romans longed for long, dark lashes because it was a sign of chastity. They believed too much sex was the cause for short, thin lashes. Therefore, Romans used date pits, ashes, and soot on their lashes to create the illusion of dark lashes. (2)
Moving on to 900 CE, a Persian man named Ziryab opened a cosmetology school in order to teach women how to formulate mascara. After this era died, it took until 1850 (the Victorian era), for mascara to become popular again. Victorian women loved their beauty routines and used ashes, elderberries, and lampblack (sticky soot from oil lamps) to create mascara. (2)
1917 was the start of modern mascara thanks to Eugene Rimmel (Yes, the founder of Rimmel cosmetics). He sold the first mascara to the mass-markets. The mascara was made from petroleum jelly and coal dust. Ladies had to scrape this product with their mascara brushes. In 1938, the first waterproof mascara was formulated. (2)
Do to a woman dying from mascara, the 1960's brought safer alternatives. Also, Maybelline launched their very first mascara during this time. This was the first mascara that came with the wand inside the tube. In 1988, Max Factor launched the very first clear mascara. (2)
Today, mascara comes in so many varieties. Everything from vibrating mascaras, waterproof formulas, primers, extension mascaras, and all sorts of mascara wands can be found. Cosmetics companies are constantly coming out with new mascaras to help women achieve the false lash look without actually having to wear false lashes. Women everywhere are tying to find their dream mascara that will create perfect long, thick, and dark lashes.
MASCARA THROUGH THE YEARS:
Here is a look of mascara through the years.
ANCIENT EGYPT:
Males and females wore "mascara" to create dark and long lashes.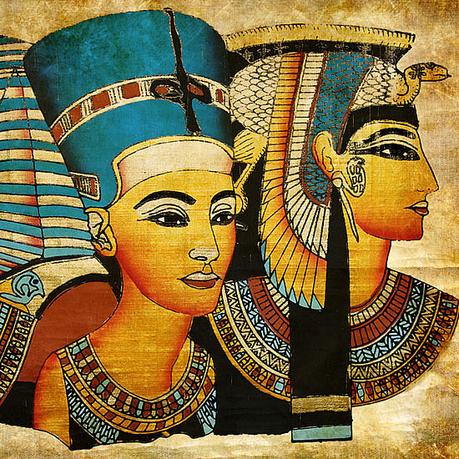 Image Source: PopSugar
1920's & 30's:
The 20's and 30's were home to cake mascara. This mascara was a solid that was applied with a bristle brush. How would you like to apply mascara with that big brush?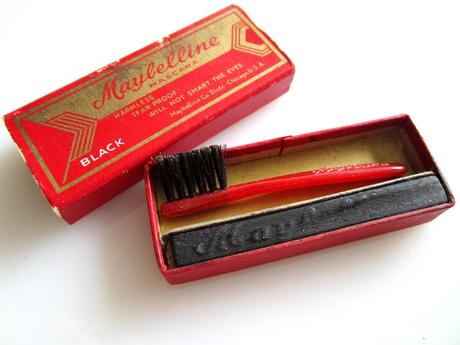 Image Source: Reddit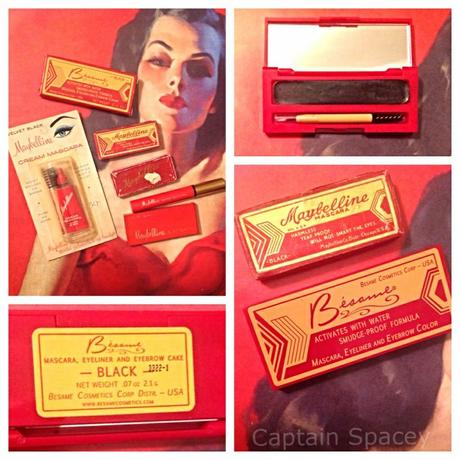 Image Source: Pinterest
1940'S and 50'S:
Cream mascara appeared during the 1940's and was waterproof. The brush also started to look more like current mascara wands. However, they were separated (aka not in the same tube).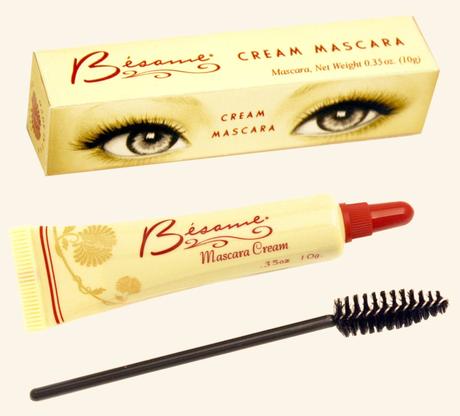 Image Source: Shop.Misslfire
1960'S:
Maybelline introduced the first mascara with the wand inside the tube. Modern mascara was starting to be born.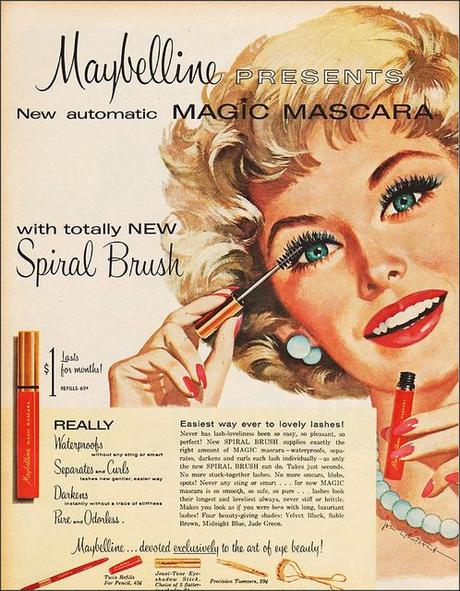 Image Source: Pinterest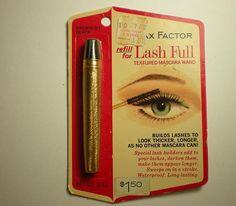 Image Source: Pinterest
1970'S:
Maybelline Great Lash mascara was created. This is still the world's most popular mascara. Also, women were using multiple coats to create long and thick lashes.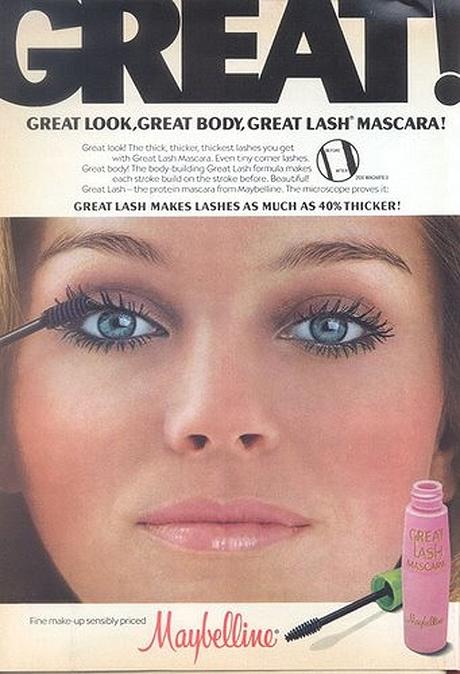 Image Source: Pinterest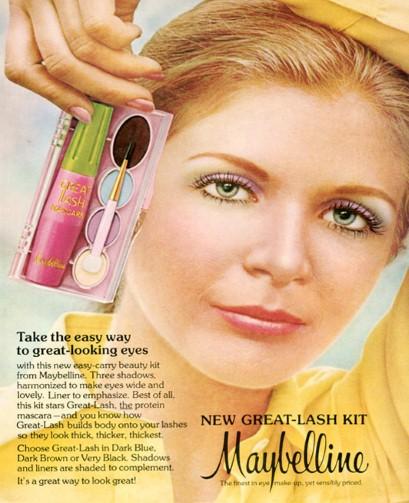 Image Source: Alldolledup
1980'S:
Enter in shine free mascara, clear mascara, and colored mascara.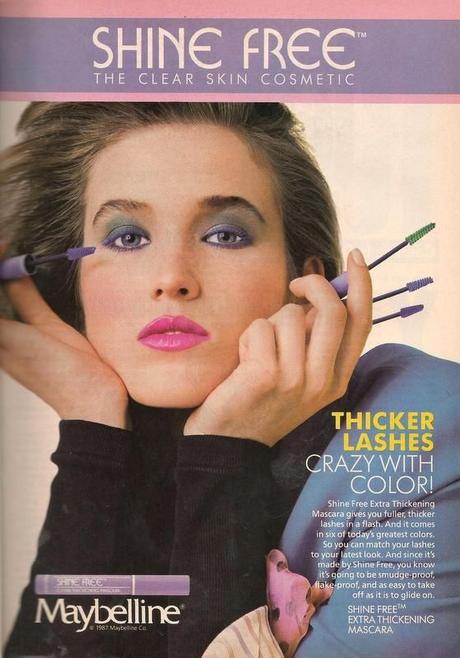 Image Source: Pinterest
1990'S:
Many brands were creating tons of different mascara formulas/wands and curly lashes were in.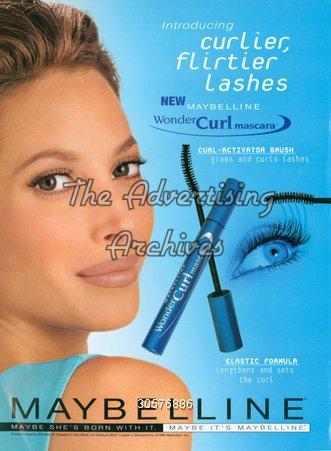 Image Source: The Advertising Archives
NOW:
Today, everything from natural to dramatic to fiber mascaras can be found. Companies are very competitive in coming out with amazing new formulas. Women want the false lash look without having to actually apply false lashes.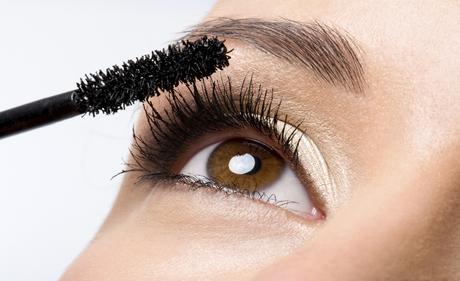 Image Source: MakeupGeek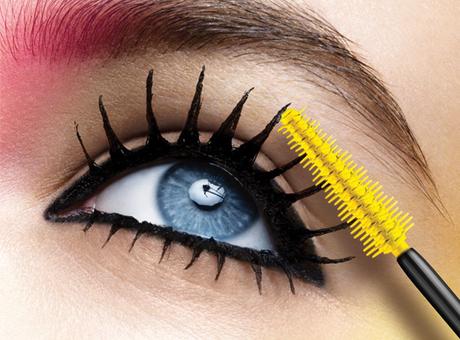 Image Source: L'Oreal Paris USA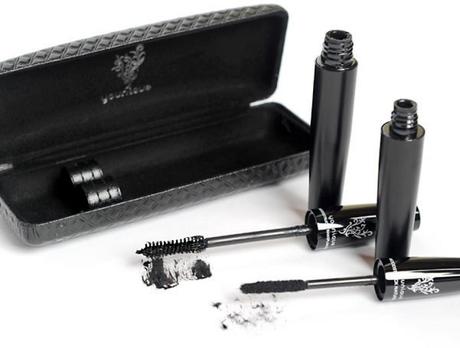 Image Source: Flawless Complexions
TYPES OF MASCARA: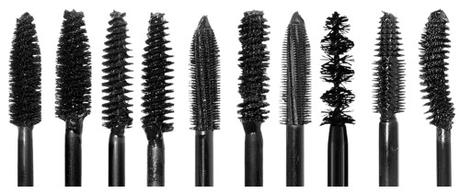 Image Source: Cosmetics And Skin
Now that you have learned a little about the history of mascara and saw how mascara has changed throughout the years; we will take a look at the different eyeliner forms. Mascara takes on many different forms and everyone has their own personal favorite. The different forms can serve different purposes and can be used in a variety of ways.There are many types of mascara available! From different formulas to different wands, I will give you a brief overview of these. (4, 5)
Powder Mascara: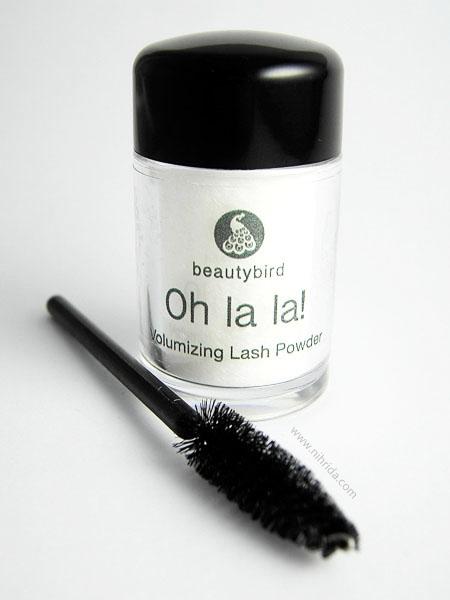 Image Source: Nihrida
Powder Mascara is a form of mascara that is less common. You have to add water to it and use a separate wand. It is suppose to give a false eyelash finish.
Cream Mascara: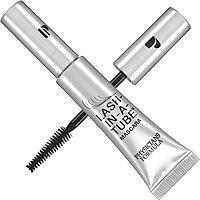 Image Source: Total Beauty
Cream Mascara adds volume to thin and sparse lashes. However, this type of formula can smudge easily so you need a special applicator.
Liquid Mascara: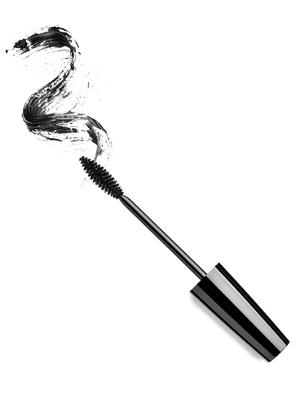 Image Source: Girl.Com
Liquid Mascara is the most common type of mascara and what most people think of when they hear "mascara." This type of mascara enhances lashes and can be found in water resistant and water soluble formulas.
Straight Brush: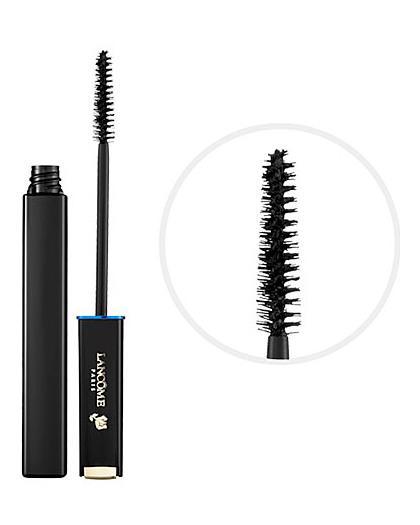 Image Source: Divine Caroline
A straight brush is easy to use and allows easy access to small lashes. You can hold the brush at many different angles to coat all lashes.
Curved Brush: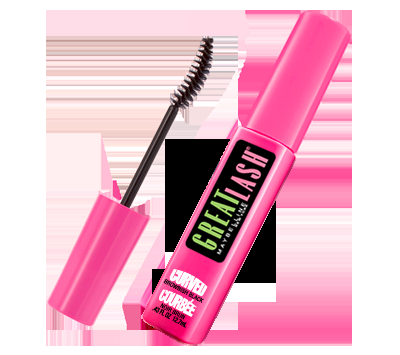 Image Source: Maybelline
A curved brush helps creates curl and gives extra lift to the lashes.
Comb: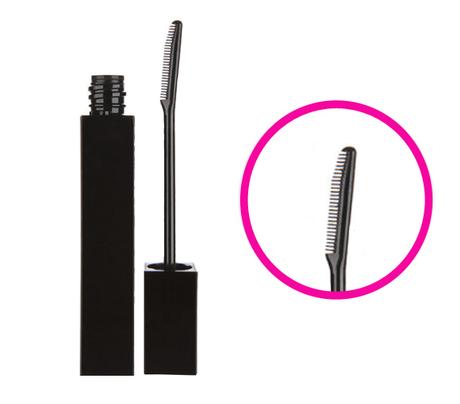 Image Source: New Beauty
A comb brush is designed to prevent clumping. It also helps to separate the lashes. It can be perfect for creating both length and volume.
Big Brush: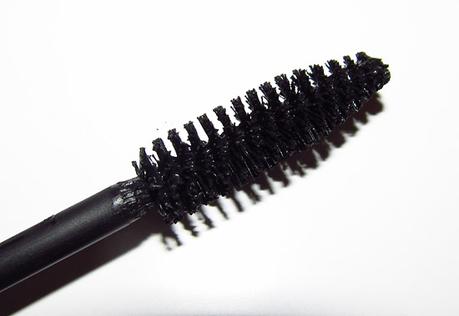 Image Source: Makeupforlife
A big brush picks up more product to deposit more of the formula on the lashes. It is used for building volume and can be tricky to use. You have to be careful because this brush type can produce clumps quickly.
Small Brush: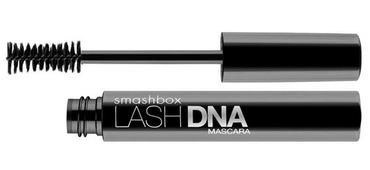 Image Source: Just Makeup Artists
A small brush is used to grab those small lashes. It helps to catch every lash, even those baby lashes.
Long Brush: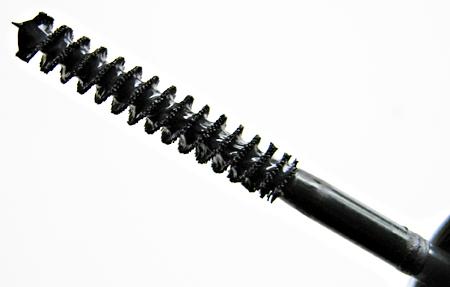 Image Source: Makeup And Beauty Blog
A long brush is designed to build length. It elongates and separates the lashes. However, these brushes typically don't build much volume.
Spherical Brush: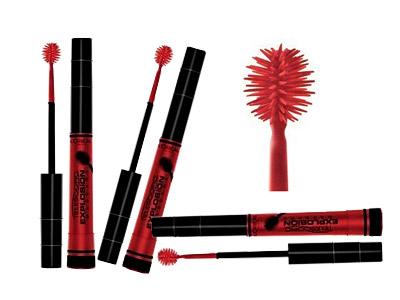 Genius Beauty
This brush is really unique because it looks like a ball. It is designed to reach all lashes individually and allows for you to customize how much product you want applied to your lashes. Applying this type of mascara can be time consuming because you have to rotate the wand as you apply.
Rubber Wand: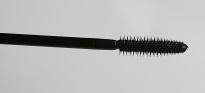 Image Source: The Fashion Foot
A rubber wand won't pick up too much product. This type of wand helps prevent clumping and helps to separate the lashes. It is great for an everyday look.
Vibrating: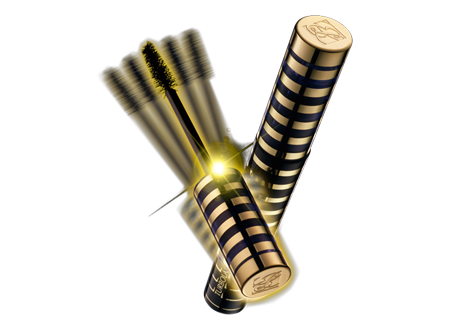 Image Source: beaut.ie
A vibrating mascara has a wand that vibrates. It is suppose to give your lashes volume, length, and curl all the while separating your lashes and preventing clumps. This sounds like the best mascara ever (haven't tried it yet).
Bottom Lash: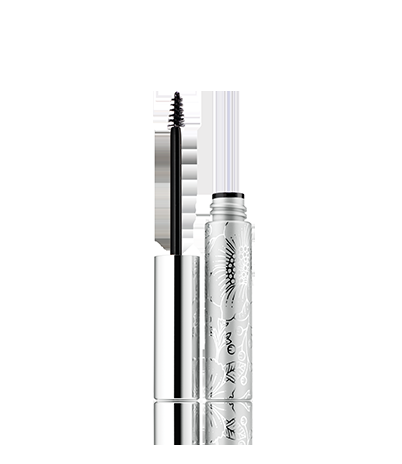 Image Source: Clinique
A bottom lash mascara is just that…designed for those little bottom lashes. It typically has a small brush to reach those tiny hairs. It prevents clumping and gives some love to the lower lashes.
Fiber Mascara: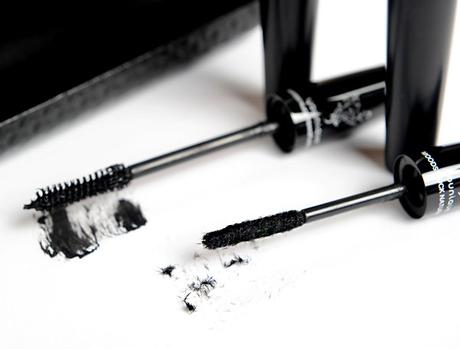 Image Source: Painting You Pretty
Fiber Mascara typically comes with two different mascara tubes. One is the "mascara" which you wet your lashes with. You then apply the fibers on top to build length and volume. I have not had much luck with these and they really irritate my eyes. However, some people love them and say it gives them the perfect "false lash" effect.
Colored Mascara: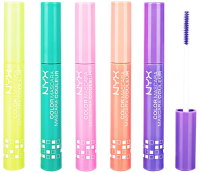 Image Source: Lip Drama
Colored Mascara is just that…mascara that is colored. It is used to create a fun eye look or to enhance your nature eye color. Colored Mascara can be found in so many different colors.
Glitter Mascara: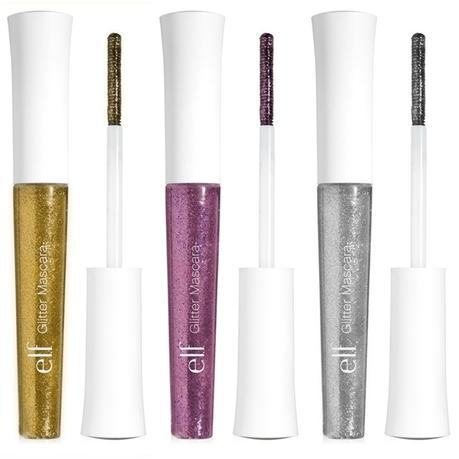 Image Source: Musings Of A Muse
Glitter Mascara is another type of fun mascara. It adds glitter to your lashes to add a pop of shimmer. It looks really cool and can add a little something extra to any makeup creation.
MASCARA TUTORIAL:
Below is a short Instagram video of how I do my mascara. I almost always combine two types of mascara. I apply two coats of a lengthening mascara (or a mascara with rubbery, short, spaced out bristles). This adds lots of length to my lashes. I then add a coat of volumizing mascara (a mascara with hairlike, thick bristles). I find this method helps me achieve long, dark, and thick lashes.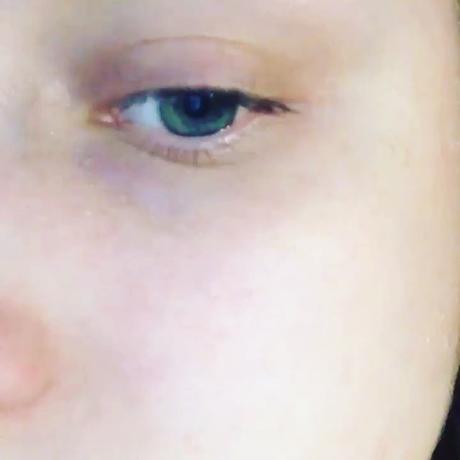 MY DREAM MASCARA: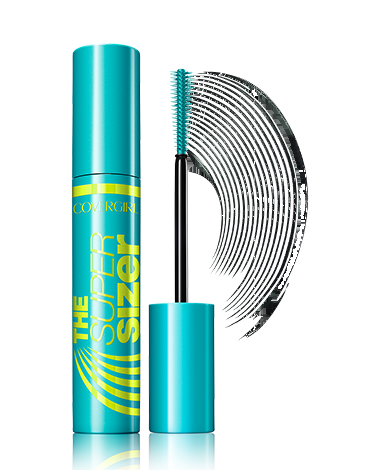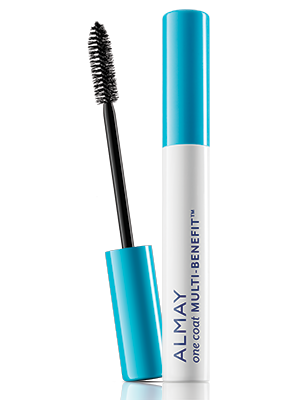 Now that we have learned all about the history of mascara and the different types of mascara…let me describe my dream mascara. My dream mascara would add length, volume, and curl my lashes. DUH! What girl wouldn't want all three. It would truly give me "false lahses" without having to apply them. I am not a fan of fiber mascara because they are so messy and really irritate my eyes. It would last all day long (and I mean like all day) and wouldn't flake off. However when it came time to remove, it would remove so easily. Does this mascara exist? I am not sure and I haven't found it yet. However, I will always be on the lookout and will definitely let you all know when I find it.
For now, I will settle for my mascara method. I always apply two different mascaras. I find that it works the best for me and I can achieve the best mascara look. I, first, typically apply a mascara with a rubber lengthening wand. This helps to really separate my lashes and gives me length. I have really been loving Covergirl The SuperSizer mascara because it really separates my lashes. I then apply a thicker volumizing mascara. The volumizing mascara I use changes constantly and I have so many that I enjoy. Lately, I have really been loving Almay One Coat Multi- Benefit, Maybelline Lash Sensational Full Fan Effect, and L'Oreal Carbon Black. I switch these out all the time and love them all equally.
What are your favorite mascaras? What would your dream mascara do? What are your mascara tips and tricks? Have you found the ultimate dream mascara? I would love to hear all your thoughts in the comments below!
I hope you enjoyed this post and learned a little more about our friend Mr. Mascara. I can't wait to see what the future holds for mascara and what will be trending in the world of mascara. Thanks for coming along on this mascara journey and I hope you come back for the next trip…EYE SHADOW!
BONUS: MASCARA HACKS (FROM COSMOPOLITAN):
I found this list of eyeliner hacks on Cosmopolitan (3)! Have you tried any of these hacks? Let me know your favorite mascara hacks in the comments below!
1. Bend the brush of the mascara wand so it's easier to maneuver. (I have tried this before and it does work)
2. Wipe off excess mascara on a tissue to prevent clumps.
3. Keep your lashes curled longer by wiggling the brush back and forth at the base of your lashes, and then swiping to the tips. (Do this all the time)
4. Layer waterproof mascara on top of your regular formula to make your mascara last longer and make it easier to remove at the end of the day. (Oh never though of this…must try)
5. Coat both sides of your lashes to thicken them.
6. Hold the brush at a horizontal angle if you want thick lashes, or turn it vertically for a more natural finish.
7. Soak your mascara tube in a cup of hot water to make the formula liquid-y instead of clumpy. This will make the formula thinner and easier to apply. (Totally need to try this)
8. Hold a spoon underneath your eye when applying mascara on your lower lashes to avoid getting marks on your skin. (Genious!)
9. Dust baby powder over your eyelashes between the first and second coats of mascara to plump up your lashes. (Tried this…it works okay..see here)
10. Add a few drops of saline solution to a mascara tube to re-wet flaky formula.
11. De-clump your mascara by combing through your lashes with a clean toothbrush. (Wonder if this actually works?)
12. Curl your lashes with an eyelash curler while applying mascara at the same time to keep them curled longer. (Interesting…will have to try)
13. Curl your lashes with the edge of a spoon. (Again wonder if this works?)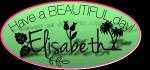 REFERENCE LIST:
(1) https://en.wikipedia.org/wiki/Mascara
(2) http://www.popsugar.com/beauty/History-Mascara-8863936#photo-8863939
(3) http://www.cosmopolitan.com/style-beauty/beauty/advice/a6990/eyelash-mascara-hacks/
(4) http://www.stylecraze.com/articles/different-types-of-mascaras/
(5) http://www.justmakeupartists.com/articles/types-of-mascara