I am having a troubled-skin ever since in my adolescence period and until now I am suffering from it.
You can name all to my skin like acne-prone, oily combination, sensetive skin, hormonal imbalance (as what people around me says)  I am honestly getting tired of this to be honest...
I am doing all I can to minimize and hopefully to dissappear these pimples and acne in my face because they look very disgusting and because of them I don't have much confidence to face other people in the public.
Have read a lot of remedies about acne and I almost tried all but this Tea Tree ingredient I haven't tried so far and that is why I am researching and gathering more information about it like what is really tea tree, why it can help treat acne and how can I use it.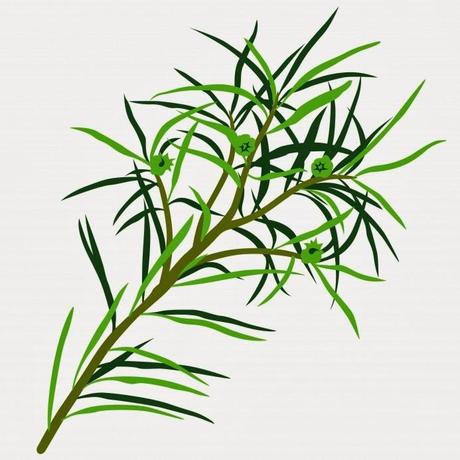 What is Tea Tree?
It is an essential oil with a fresh camphoraceous odor and a color that ranges from pale yellow to nearly colorless and clear.(`source from wikipedia)
It is made from the leaves of the Melalucea Alternifolia, a native plant of Australia. You can find pure tea tree oil in health food stores and on the web, but it's also a common ingredient in products like face lotions, shampoos and toothpastes. (`source from Michelle Phan's blog)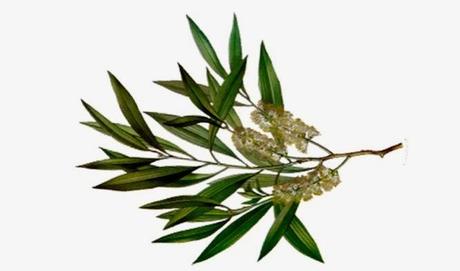 Why it can help treat acne?
*It kills bacteria - It has a powerful anti-bacterial, antifungal and antiviral properties. When applied to the skin it has the ability to destroy the bacteria(Propionibacterium acnes, the skin-dwelling bacteria) involved in the development of acne.
*It helps combat skin problems with its natural cleansing, purifying and antibacterial action.
How to use it in an acne?
Steps
1. Apply directly tea tree oil to pimples. 
Just a small amount of oil will penetrate the skin to unblock the sebaceous glands, disinfect pores and dry out whiteheads, blackheads, pimples and other blemishes.
To apply, pour a few drops of tea tree oil onto a cotton bud, cotton pad or tissue. Gently dab the tea tree oil onto any pimples or spots. Leave for a few hours or overnight. The redness and swelling should decrease.

Always apply to clean, dry skin.

Male sure to use 100% pure tea tree oil, not products containing tea tree oil.
2. Use it in homemade spot treatment.If you find that pure, undiluted tea tree oil is a little too harsh or drying on your skin, try using it in a homemade spot treatment.Simply mix a couple of drops of tea tree oil into a few teaspoons of aloe vera gel and apply directly onto the pimple you wish to get rid off.
As an alternative to aloe vera, try mixing tea tree oil with raw, organic honey. Honey also contains antibacterial properties and promotes skin healing.

Try storing these spot treatments in small-lipgloss containers for easy application.
3. Use it in a face mask.
A few dropsof tea tree oil can be added to either store-bought or homemade face masks to kill out bacteria and dry out pimples.
Here are some recipes for homemade face masks using tea tree oil.
a. Mix 3-4 drops of tea tree oil with 2 tablespoons of green clay powder, which can be found at most health food stores. Add enough water to turn your clay into a spreadable paste and give it a good stir. Apply the mask evenly all over your face and neck. Leave the mask on for atleast 20 minutes, until the clay dries and the tea tree works its antibacterial magic. Rinse off with warm water and pat dry.
b. Blend three drops of tee trea oil with a teaspoon of jojoba oil, then stir in half of a very finely chopped tomato. Mash together to make a puree. Apply this refreshing face mask directly to clean skin & leave on for ten minutes, before rinsing off with warm water and pat dry.

c. Add 5 drops of tea tree oil to 1/4 cup of plain yogurt & apply as a mask. Rinse off with warm water after 15-20 minutes.



4. Use it ina a homemade face scrub.

For an effective, acne-fighting face scrub try mixing tea tree oil with some other natural ingredients from your kitchen cupboard. In a small bowl, combine 1/2 cup of sugar, 1/4 cup of sesame or olive oil, 1 tablespoon of honey and approximately 10 drops of tea tree oil. Gently massage onto damp face using circular motions for 2-5 minutes. Wash off with warm water and pat your face dry.

a. This scrub maybe a little rough for people suffering from cystic acne but its perfect for mild to medium breakouts.

b. As both tea tree and honey are natural preservatives you can make this scrub in bulk and store in a jar in a medicine cabinet.



5. Add it to your cleanser & moisturizer.

A few drops of tea tree oil can be added to your daily moisturizer & cleanser to help combat stubborn pimples. Apply 2-6 drops, depending on strong you want it. Just be careful not to get it in your eyes!



6. Add it to your bath

Add a couple of drops of tea tree oil to your bath to help clear acne on your chest, back and other parts of your body. The oil will add a fragrant scent to your bath.

a. Breathing in the tea tree-infused steam can help to alleviate congestion, so you should also try when you have a cold.



7. Purchase some tea tree skin care.

Many, many brands have harnessed the anti-bacterial and anti-inflammatory properties of tea tree oil in their acne treating products. If you feel that the pure, essential oil is a little too strong for your tastes, buying a tea tree product maybe a good option. Tea tree cleansers, moisturizers and spot gel are particularly popular.

(
`source from Wikihow
)



I am going to try these steps, add it to my skin care products and skin care regimen. I know I have to be determined in following or doing this in my daily routine. 

Hopefully it will have a good result in the future :)



I wanna know what tea tree products are you using currently and how it affects your skin in the comment below 
H
J
...
x 0 x 0
Marssy Reese
œ