Natures beauty secrets, revealed for your beauty benefit! You too can achieve your hair and skin goals. Having healthier, stronger, longer hair and smoother, clearer skin is possible with the right products and regimen. Let Alikay Naturals help get you there. They make products that are 100% natural. Some of their products are also 100% organic.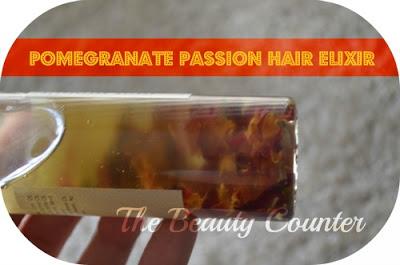 During the last few months I have been in the midst of trying to get my hair back in shape. I'm not one that can use any product since my hair doesn't agree with a lot of products. A lot will either dramatically weigh down my hair, or make it extremely dry, thus causing unnecessary breakage. I'm finally understanding my hair better. I have learned that simplicity is the key when it comes to my hair, meaning that I get better results when I use minimal hair products. This is why I was eager to try Alikay Naturals, because they use simple, yet beneficial ingredients that can help me achieve the best hair results.
I received the following products:
Avocado Cream Moisture Repairing Hair Mask (
$15
):
This moisture rich hair mask, filled with beta-carotene, vitamins (B, C, and E), and healthy fats, is what the hair doctor ordered. I've been slathering it on my hair once a week, and leaving it on for 30 - 60 minutes. I mostly focus on the back of my hair since it has a tendency of getting extremely dry, which makes that area even more prone to breakage. Since I've been using this hair mask, I've noticed that my hair doesn't get dry as easily, and there is less breakage. I'm not lying when I say that it's the best hair mask I've use so far.
Lemongrass Leave In Conditioner (
$13
):
I was very apprehensive about using this on my hair, because I had a really bad allergic reaction to lemongrass oil over a month ago, which I had originally bought for my hair, yet had used it for my face as an astringent. Bad mistake. I haven't had a bad experience using this product, so it makes me wonder if I previously got a hold of a bad batch of lemongrass oil. This product makes my hair soft and manageable after shampooing it.
Pomegranate Passion Hair Elixir (
$11
): I was hoping that this would be my favorite hair product, because it's simply gorgeous (
it has "dried" flowers at the bottom
) and smells divine. Much as I wanted to love it for my hair, it didn't work well since it made it feel greasy. It also weighed my hair down. I decided to start using it as a body oil instead, and it's perfect for me that way!
Disclosure: The product(s) in this review was provided to the reviewer for keeps and the purpose of writing a review. This in no way effects the quality of the review provided. No monetary exchange occurred in exchange for the writing of the review. The views expressed in this review are strictly that of the reviewer. All reviews provided here are the work of the reviewer and remain completely unbiased.