Purely, Organically Gorgeous
Juice Beauty, the California eco chic company known for offering high efficacy, yet authentically organic beauty products, is proud to announce a collaboration with actress and NY Times best selling author, Alicia Silverstone. The Alicia Silverstone Collection for Juice Beauty consists of everyday essentials for effortless beauty, from organic skincare to quick application organic color.
The collaboration started when Alicia and Karen Behnke, founding partner of Juice Beauty, realized that they shared the same life eco values. Alicia and Karen subsequently held their first meeting at an organic cafe in Los Angeles and a partnership was born. Alicia and Juice Beauty's team worked hard for over a year developing these very special products that will now premier worldwide. Not only are the ingredients cutting edge but the sustainable packaging is groundbreaking.
Alicia Silverstone is an actress (Clueless, Batman & Robin, The Art of Getting By, Butter, and The Crush), film and television producer, author (The Kind Diet: A Simple Guide to Feeling Great, Losing Weight, and Saving the Planet), and animal rights and environmental activist.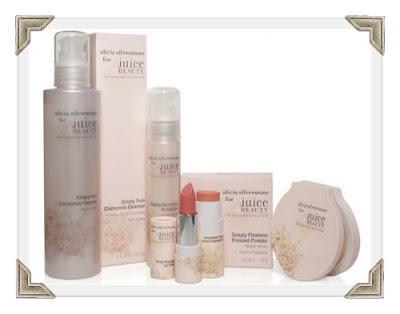 After using this line for over a month, my favorites are the Simply Pure Chamomile Cleanser ($22), Simply Nourishing Moisturizer ($36), and Irresistible Glow Facial Highlighter ($22). I just started using a moisturizer earlier part of this year. I was barely able to use one in the past, because my skin would break out easily. I still experience breakouts every now and then, but it isn't bad as it used to be since I'm nearing my 30s. I don't exactly have dry skin either, but I like to use products that will combat the early onset signs of aging. I love to alternate between their moisturizer and Jurlique's Purely Sun-Defying Moisturizer with SPF 15 Sunscreen ($58), because both deeply moisturize the skin with powerful anti-aging ingredients. They also give my face a warm and healthy glow.
The Irresistible Glow Facial Highlighter ($22) gives my cheeks a hint of a natural flush. The delightfully light shade of pink works with all skin tones. Antioxidant-rich passionfruit and hydrating essential oils contributes to the radiant glow that it gives. I also love Alicia's signature Purely Kissable Lip Color ($16). The light pink shade is simply gorgeous, but sadly I didn't really get to enjoy it much as the other products since this one came half melted. I can easily understand why since the weather has been insanely hot this summer.
Lastly, my least favorite product is the Simply Flawless Pressed Powder ($24). I simply don't really like powder to begin with, because I think it adds age to the skin. It also seems to accentuate fine lines. I didn't find their product to be any better than other powder out there, even though it is organic.
All five products in the collection are authentically organic and antioxidant rich with luxurious ingredients, such as passionfruit, champagne grape, acai, goji berries, and minerals that are blended in an organic aloe and shea butter base. All of the products are manufactured in environmentally friendly, recycled, and recyclable packaging. The skincare products are packaged in over 95% post consumer recycled materials, while the make-up products are constructed with over 90% recycled pressed paper components.
Disclosure: The product(s) in this review was provided to the reviewer for keeps and the purpose of writing a review. This in no way effects the quality of the review provided. No monetary exchange occurred in exchange for the writing of the review. The views expressed in this review are strictly that of the reviewer. All reviews provided here are the work of the reviewer and remain completely unbiased.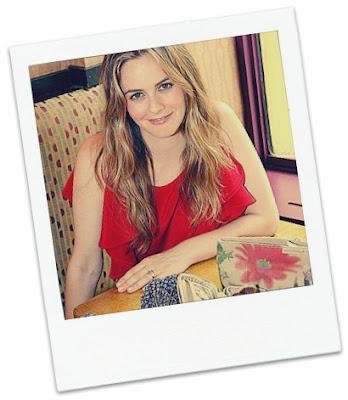 "Quick, easy and absolutely gorgeous, with none of the harsh chemicals found in other beauty products, Alicia Silverstone for Juice Beauty products make my skin feel happy, and will make any girl on the go feel glamorous, inside and out"
-
Alicia Silverstone