I have been so fortunate to cover so many amazing shows this year, in all genres of music. I've been "wowed" quite a few times by some amazing performances, but things just got ratcheted up by Mr. Alice Cooper. Call him what you will: shock rocker, music icon, theatre rock, just plain old rock and roller or how about just simply awesome! Alice Cooper brought his show to Casino Rama Entertainment Centre in Orillia on Saturday night, and it was electric! This guy actually, quite literally loses his head for his audience!
And with all the concerts I've seen in my lifetime, this was my first Alice Cooper experience. I think that's a better way to describe what happened, it's an experience. Emerging through a curtain of fire and cloaked in a black cape as the show started, Alice and band never let up until the final note was played. And this was exactly what the jam packed Rama crowd wanted. I could really feel the buzz in the air as I arrived pre-show, and it only increased as show time arrived. There were many of the Alice Cooper faithful who came with the black eye makeup, and even one guy in white tails and makeup, with an imitation snake around his neck. People were posing for a picture with him before the show. These are devoted fans, several of whom told me they had seen Cooper several times over the years.
I can't really identify just one thing that stood out for me, because there is so much happening! Was it the massive Frankenstein, the pyrotechnics, or the guillotine segment (remember when I said Alice literally loses his head for his audience), or his massive snake? I could go on and on. The amazing guitar work, killer drum solo, or the way the musicians were constantly in motion, covering the entire stage. And so many parts were played by other performers as well, including the fan favourite nurse. It's music, it's theatre, it freaking rock and roll! Lots of souvenirs were tossed into the crowd: guitar picks, during Billion Dollar Babies, Alice distributed money that he had skewered onto a long sword. Nita threw out her wrist bands, and Alice even tossed his black cane to a lucky fan.
They performed all my favourites, and I was especially loving my favourite Cooper song No More Mister Nice Guy about 3 songs in to the 90 minute set. That made my night, but then things just kept getting better. Perhaps one more standout for me was the guitar clinic that Nita Strauss put on with her solo. Damn, this girl can shred! I had already known what kind of a guitar player she was from her past works, but seeing her live for the first time was phenomenal. In fact the entire band kicked ass, the lighting and sound were spot on, and as usual it was another great show at Casino Rama. The band really interacts with the crowd a lot. They are so dynamic, I love that about musicians. Don't just stand there and play - move, show some life and interact with your audience. Alice Cooper and his band do it all.
At one point during my shoot, I was looking through my lens and setting up a shot. Alice looked straight at me and I came out of my normal mental focus for a second and thought "you're shooting Alice Freaking Cooper". In fact he made eye contact with my camera a few more times throughout the show. A highlight assignment for me for sure. This was one of the best shows I've seen. Period.
This was the last of a string of shows for the band as they have been touring literally everywhere for a while now. Watch for Alice Cooper to join forces with Joe Perry (Aerosmith) and actor/musician Johnny Depp when Hollywood Vampires (<- click this link!) perform at Casino Rama on Friday July 8. That is going to be another killer show!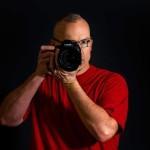 I love trying to get "THE" shot : capturing that moment in a performance that shows the artist's raw emotion. I always work to capture an artist in the most flattering manner. After all, if they look good, I look good, right? That is what I strive for every time I shoot. I have been a music photographer since 1983. I am always listening to music - and I mean constantly. And that includes many genres (Rock, Country, Jazz, Blues, Metal, Reggae). I have been going to live concerts since I was 12, and playing guitar since I was 13. So, combining my love of music with my passion for photography was just such a natural fit for me. Live event photography is what I love to do! Passion, Integrity, Professionalism, and Perfectionism. These are the words that describe how I work and my approach to my photography. Shooting for Sound Check Entertainment has allowed me to be a part of a creative and collaborative team of professionals, who are committed in bringing fresh, consistent news, stories and images from the entertainment world to our readers. It is an honour and privilege to work with them!