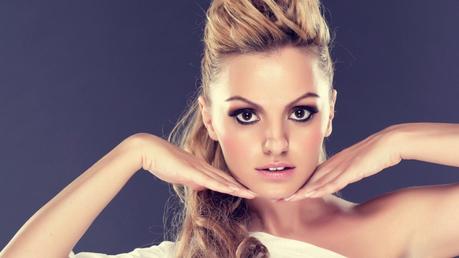 Alexandra Stan is a Romanian vocalist. Active since 2009, when at the age of 20 she was spotted by music producers Marcel Prodan and Andrei Nemirschi while she performed at a karaoke bar.
Born in Constanta, Romania, Stan showed a passion and aptitude in the musical arts from a young age. She was often singing, performing and writing her won songs and compositions, while also participating in music and talent contest (such as the Mamaia Music Festival) and won a number of awards.
Stan launched her debut single in 2009, 'Lollipop (Param Pam Pam)' accompanied by a controversial music video. Following the release of her single, Stan made a number of appearances in Romanian radio stations and television shows which saw her become highly regarded within the world of celebrity talent.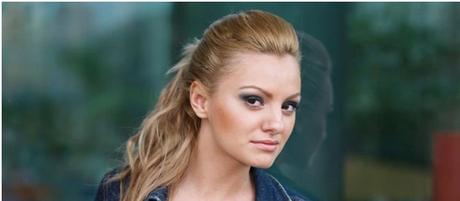 Her song 'Mr Saxobeat' shot to the number one position of a number of international music charts and was her breakout hit, selling an incredible 1,000,000 plus copies in just a few months. It was the number one single in Romania for a total of eight weeks, also holding the top spot in nine other countries, and was a top ten track in over thirty more. The song also earned Stan nominations for Best Female and Best Dance and the Borderbreaker Award and Best Song at the 2011 Romanian Music Awards – Stan went on to win the latter two musical accolades. She was also nominated for Best European Act at the 2011 MTV Europe Music Awards
Her debut album followed this track, also titles Saxobeats and also entered the charts in a high position, performing especially well in Germany, Austria and Finland. The album featured a variety of genres such as dance, synhpop, hi-NRG, pop and R&B. The track 'Get Back (ASAP)'was one of the most popular songs from the album, earning a positive reception in her home country of Romania as well as France and Finland. The following track Lemonade was certifies Gold in the Federation of the Italian Music Industry.
Her second studio album, Unlocked, allowed Stan to make a name for herself beyond Europe, and the album was extremely popular in Japan but also took the top spot in the iTunes chart only a few hours after the album's release. It featured highly personal tracks such as 'Thanks For Leaving' and Stan stated that "When the song was written, I realised that people would hear what I had been through, and my power to go on. I wanted "Thanks for Leaving" to be my first single after the hiatus, and I`m very happy about it. I'm glad that I could express all those feelings and emotions through the song and the music video."
Another single from the album, 'Cherry Pop' shot straight to number 1 in the iTunes dance chart in Japan in a matter of a couple of hours. She achieved the same success with the third track from the album, 'Dance'. Both songs features videos … Following the success of the album in Japan, where is sold 1,000,000 copies in a matter of days, Stan embarked on a tour there, also performing at the Tokyo music event, the Japanese Girls Awards ceremony.
Most recently, Stan performed Cher's hit single 'Strong Enough' in Catalan, at the philanthropic event, La Marató. In June of this year, she released the track 'I Wanna'which saw her collaborate with fellow Romanian musician, Inna.
With regard to bookings in relation to Alexandra Stan, please contact music booking agency via MN2S.