Eating out at Restaurants; once that used to be a necessity has now become a novelty. This pandemic has upended everything upside down and hospitality industry has been hit really hard. It has become challenging for so many businesses to just stay afloat.
Anyways, I am not here to discuss the future of hospitality industry, instead I am here to share my experience of our first-time in six months, in-person dining at a local restaurant in DC. We had been holding onto dining in person but the weather got us and we caved in. It was great weather yesterday and we couldn't resist but squeeze in an al-fresco dinner.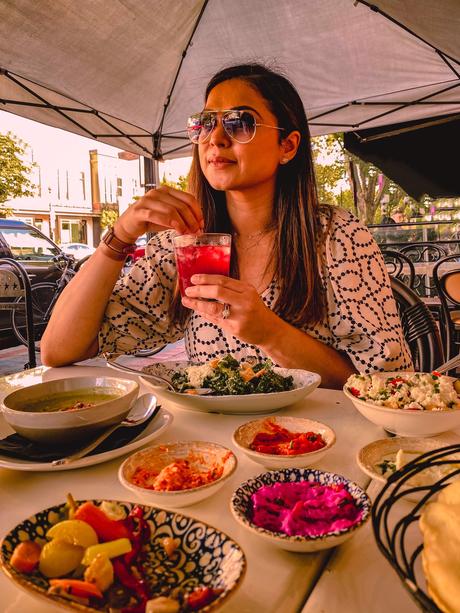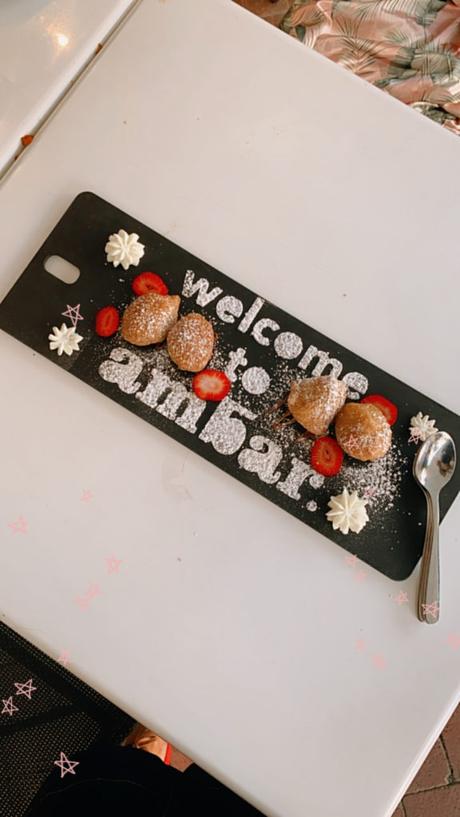 Sourdough donuts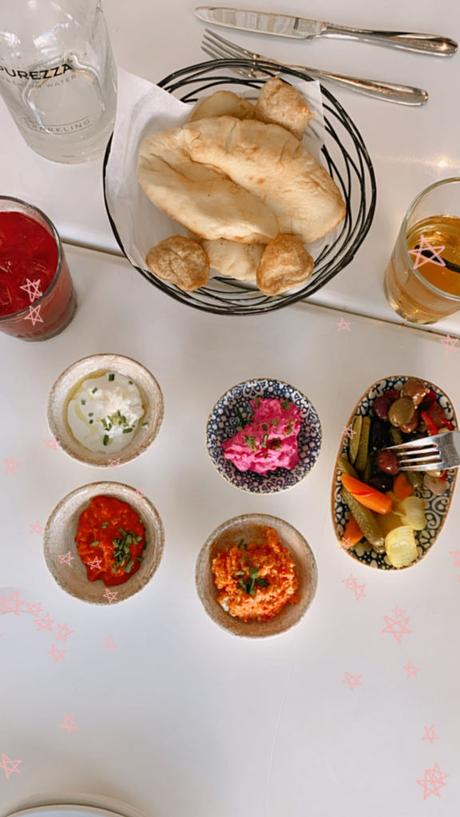 The Mezze ( pita with dips and olives )
While we had been ordering takeout all this time and really wasn't missing out on restaurant food, we wanted to experience pandemic in-person dining: how it feels and what does it take to dine out these days!
Honestly speaking, it was a bag of mixed feelings- we were scared on the one hand, super cautious and alert and on the other hand we just enjoyed being out in the good weather, the sight of actual people, company of good food and mask-clad servers.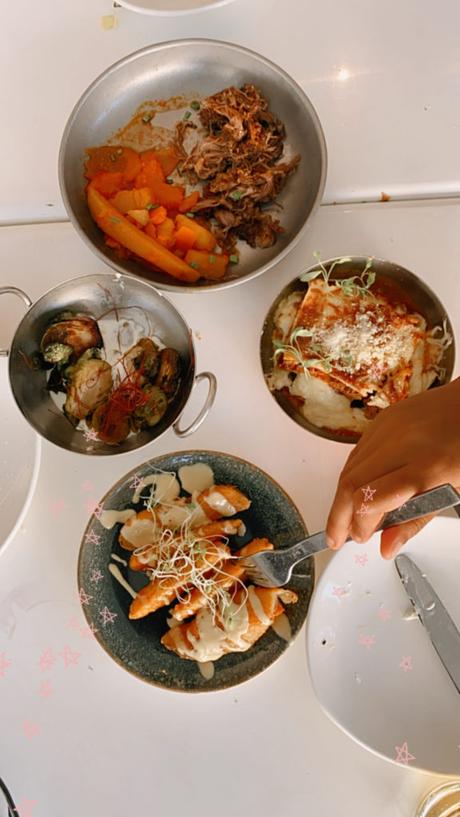 Clockwise from top- Braised lamb, lamb lasagna, fries, Brussel sprouts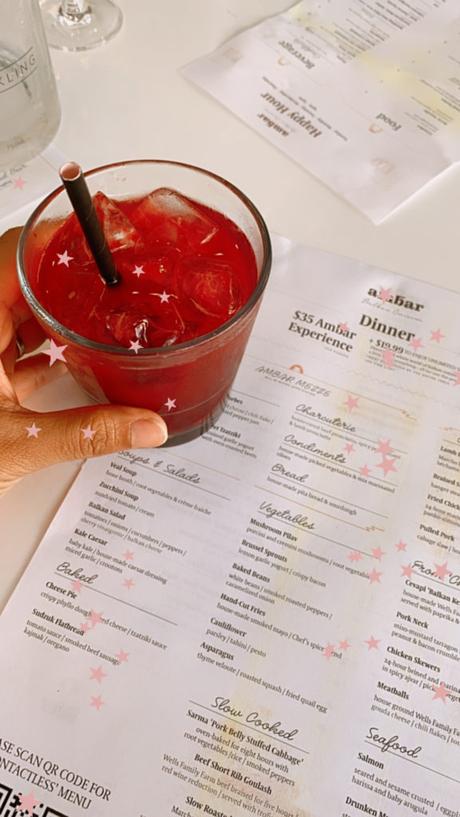 Berry Mojito
The entire industry has changed, so expect major changes across the board.
remember to make your reservation ahead of time. Most of the restaurants are running at 50% capacity and sadly can't accommodate walk-ins. Make sure you reserve your table ahead of time and do let the restaurant know your preference of seating- whether you'd be seating inside or outside in their patio.
please check the website for restaurant timings as most of the restaurants have slashed their hours of operation.
expect paper menu cards: using disposable menu cards has become the need of the hour. This was some chances of contamination by touching commonly touched surfaces is greatly reduced.
bring your own bottle or expect to see bottle water- we've always had the habit of bringing our own bottled water to restaurants, so this really didn't make any difference to us. Nowadays most of the restaurants don't serve water in glasses, instead they serve individual bottles to each person on the table.
keep your wipes handy. If you are a mom with severe OCD, now twinned with covid fear, you gotta bring your own wipes. We always have em in the car so we quickly wiped down the table and seats and felt comfortable right that second. No body would judge you- so do not hesitate.
be prepared to be all ears. With masks on it's really hard to pick up every word the server would say- so be patient, take your time to understand and ask to repeat if you miss out something.
expect over-the-top and quick service. With restaurants running at half their usual capacity, the turnaround time has greatly reduced and the service has gotten faster. Also, the restaurants want to seat as many rounds of guests as possible and so they are on top of the service-game.
carry your credit/debit card. Most of the restaurants are now encouraging card use only as it is considered safer cuz studies show that the virus can stay longer on paper and cash. Not proven though, but better to be safe than sorry.
tip generously. The entire staff is working hard and round-the clock to make their ends meet, so don't be a miser- tip generously and show your gratitude for their impeccable service, time and courage.
lastly don't forget to enjoy your food, drinks and dessert, it has been prepared with a lot of love and caution!
Frosted Gnocchi and Turkish coffee