Akron/Family have dropped many of the already marginalized experimental and field music tendencies of their earlier output in favor of what could more broadly be defined as "indie rock" for their seventh album, Sub Verses. In the interest of constant creative momentum a step in any direction can often seem like the right one, and there is the occasional indie guitar payoff on Sub Verses; in a sense this is the bigger, roomier, and less corrupt version of an album like Cults. But given their psychedelic pedigree and non-standard lineup, Akron/Family are more easily held accountable to the higher standards of indie rock confluence set by the similarly used-to-be-experimental Animal Collective. Sub Verse's festival friendly reconfiguration of a musically adventurous spirit makes it an album you might want to hate more than you actually do – the fact of the matter is, this is a pretty listenable album. Yet it contains nothing even close to a moment of greatness, which is the unfortunate result of a band's fettering their music to the peg of stadium-sized guitar music.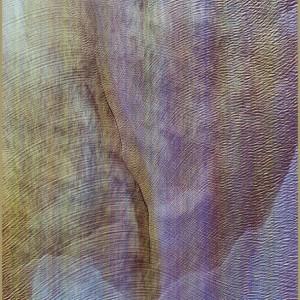 There are glimpses of Akron/Family's earlier work: the mechanical and Mighty Boosh theme song-sounding "Holy Boredom" is based around a dense and horrific vocal part which has been set over a cyclical rhythm part (complete with unfortunately distorted bass). Even on a tense song like "Holy Boredom" everything has been made totally digestible in order to accommodate squealing, "high octane" guitar parts. Then again, a song like "Sand Time" provides for a pretty legitimate answer to the question that no one was asking: what if Meriwether Post Pavilion had been produced by Jack Black? "Sand Time's" vacillation between legacy-leaning guitar rock and a pitch-perfect duplication of the "My Girls" sequencer sound is legitimately close to interesting, but it – like much of Sub Verses – just ends up feeling like an opportunity lost.
There is almost nothing I would welcome more than another artist that combines the technique and living energy of music in the rock tradition with more experimental, sample-based, and electronics-heavy fare. That Sub Verses is a bare miss on this point is made even less excusable by the fact that "big indie" bands like Animal Collective and Grizzly Bear have been making it look easy for the better part of a decade. Something can be said for Akron/Family's insistence on veering this "kind of music" (Brooklyn stadium indie?) back towards a more classically "rock" sound. But the riff on "The Whole World Is Watching" plays like an infuriating ode to an already mediocre Lady Gaga song; nothing close to the haunting, post-jazzy battle call of Grizzly Bear's "Sleeping Ute" or the dance punk wetwork of Liars' "Broken Witch" – each a song of the "rock" tradition in its own right. Akron/Family have an impressive back-catalog, and one misstep shouldn't slow them down too much; so long as Sub Verses is taken to be a misstep and not the moment their career was working towards.

2.5/5 bars
Akron Family – "Sand Time"
07 – Sand Time
Akron Family – "Holy Boredom"
06 – Holy Boredom