The Liga giants' assistant called on the club's fans to show support for the defender, while hailing Higuain's current form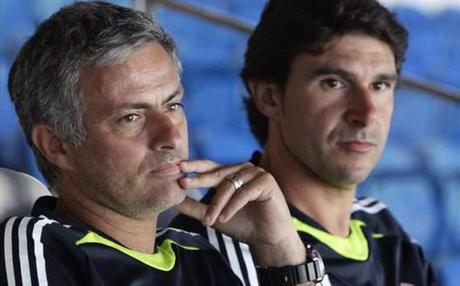 Real Madrid assistant coach Aitor Karanka gave little importance to the fans' whistles targeted at Ricardo Carvalho in Sunday's 5-0 thrashing of Espanyol.
The Portugal international turned in a poor display and received jeers from the Santiago Bernabeu crowd before being replaced at half-time by Raphael Varane.
It was the Carvalho's 12th competitive appearance since the start of the season, and Karanka has given the 33-year-old a vote of confidence.
"He was an important player last season and he should be supported by all," Karanka told reporters after the match.
"It usually happens with a player of his experience. He wants to play and show more of what he can do, and whatever happens, there is more haste.
"He had a card and in another play he could have picked up another."
The assistant to Jose Mourinho went on to praise striker Gonzalo Higuain, who scored two goals against the Catalan club on Sunday.
"Mourinho had already said that he was one of the best players in the world, and his character is special," Karanka added.
"You can easily see when he is comfortable on the pitch and when he is not. You can imagine how happy he was.
"He calls upon himself the pressure to improve every day and it pays off."
Madrid remain 10 points clear at the top of the Liga standings and will visit Betis in their next domestic fixture.