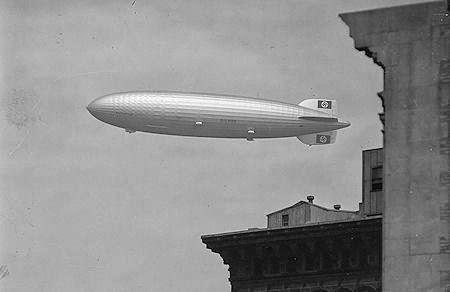 image credit: Boston Public Library cc
Since the 1850s, engineers have been experimenting with powered lighter-than-air flight, essentially balloons with steering and propulsion. Like other early aeronautical experiments, the trial-and-error period was lengthy and hazardous. Dirigibles and blimps were filled with lifting gases like hydrogen or helium, intended for many uses, from military and research to long-distance passenger service.
The growth of the airship suffered numerous setbacks, including the famous Hindenburg disaster in 1937, and never developed into a major mode of travel. Despite the challenges, more than 150 years later, a number of airships are still in use and development around the world as cargo carriers, military platforms, promotional vehicles, and more.