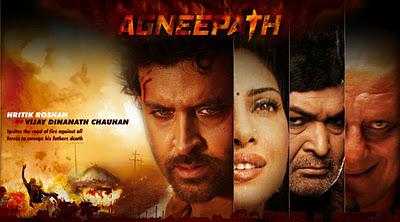 Brash, Gritty, Bloody, Unapologetic, that's Agneepath for you. A remake of the Amitabh Bachchan 1990 film of the same name, Agneepath stands its ground firmly. It's an updated version, more in your face, with just one essential emotion carrying the film forward, Revenge!
It's important to mention that although I have seen the original Agneepath and remember liking it, it has been years (maybe more than a decade) since I last saw it. I remember bits and pieces from it, but I was glad about that because I wanted to enjoy the new Agneepath as a separate film and not a remake.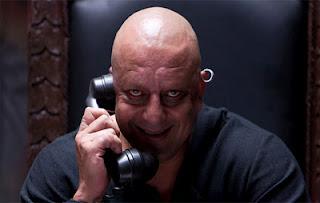 Agneepath is the story of Vijay Dinanath Chauhan who witnesses his father being wrongly accused of a crime and being hanged by a local criminal Kancha in their village Mandwa. Vijay, along with his mother and sister, head off to Bombay and the film is all about his rise to power in the Bombay underworld in order to take back Mandwa from the now dictator Kancha.
Starring Hrithik Roshan as Vijay Dinanath Chauhan, Sanjay Dutt as Kancha and Rishi Kapoor as Rauf Lala, Agneepath somehow miraculously manage to extract the best performances, by all the three leads, in a very long time. Hrithik's Vijay is a man on a mission and although there are emotional aspects to his character, it's his single goal in life, revenge, that fuels him. Sanjay Dutt has come a long way from his Rocky and Khalnayak days and seeing him in an all out negative role was pure entertainment. Rishi Kapoor's portrayal of the child selling, drug dealing, local gangster Rauf Lala is by far the best performance. His evilness is so brilliantly disguised that when we see him in his final act being as bad as he can be, it comes almost as jolt of surprise.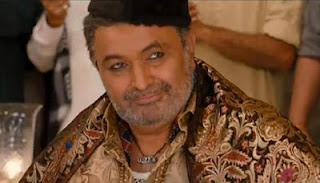 Agneepath, a gritty revenge drama, is filmed so beautifully that each frame is a piece of art. The use of colours in the sets brings about richness to the film that is mostly shot in decapitated and burned down buildings. The background sound throughout the film is what made it so much more intense. Technically, although there are parts which seemed a bit fake (explosions), the film was far superior to a lot of Indian films I have seen.
The main reason for Agneepath holding on the audience captive for almost 3 hours is that it doesn't slow down. The story progresses at a breakneck speed with one event after another adding to the story and characters. There are a few characters that seemed unnecessary, and my fear was the unintentional emotional baggage they might bring about, but once again the film doesn't slow down for anyone. It felt that every time the film diverted towards the emotional road (mother-son, brother-sister, boy-girl relationships) there was someone standing tall to give the film a slap and put it back in the direction of that one emotion, Revenge!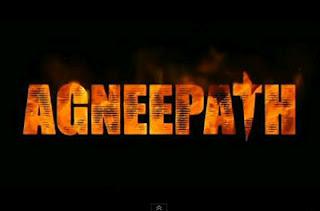 Agneepath will not be liked by everyone. It has a love angle, but that too is kept in place on the side. It has its item number and numerous songs, but they play an important part in the film's continuity and are just not there for the sake of it. So, do I want to compare the original with the remake? Not really. Sometimes, even when the stories are similar, it's best to take each film as a separate entity. Enjoy this movie for the direction, for the cinematography, for the acting, and lastly for being bold enough to take a step towards a new form of cinema, one that is unapologetic about not satisfying everyone. 
Rating 5/5