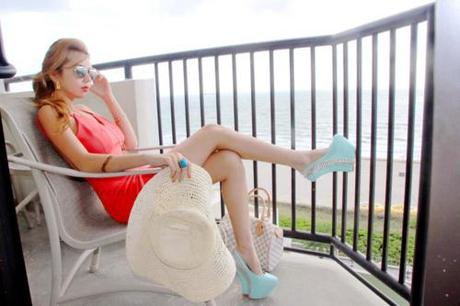 This was the 3rd day of my mini vacation in Fort Lauderdale it was also the day that my fever went into another level, I haven't got sick for almost 2 years and when I do it just goes out of control. Despite of my sickness I still managed to put a happy face and tried to look fabulous for a wonderful dinner by the water that night.
So here's what I wore that day: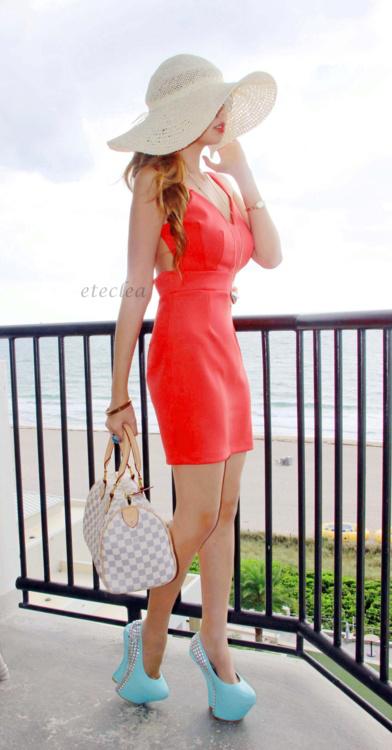 A dress from Charlotte Russe that the Boyfie chose and bought for me (how sweet right?), I was really happy that he picked a neon red!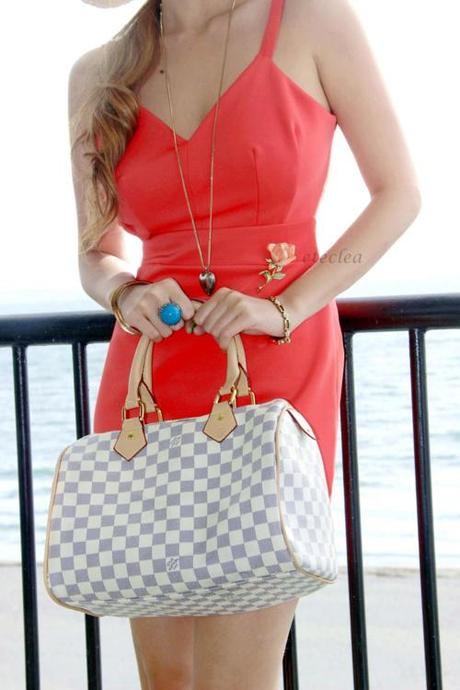 Accessories: Charlotte Russe ring, Wet Seal necklace, Mango bangles, vintage earrings, and Gucci watch.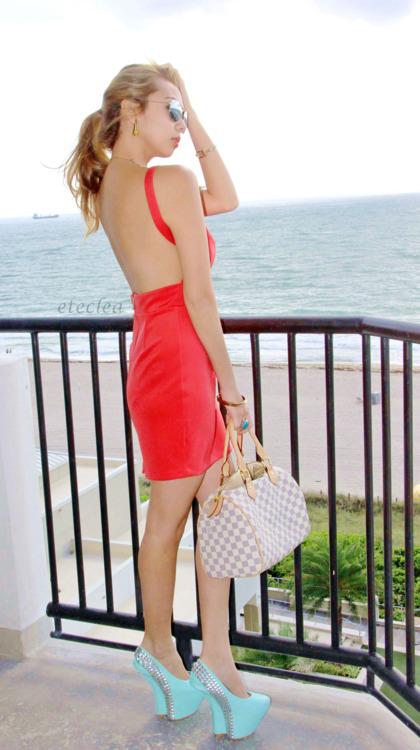 The back of the Dress (love the open back details of it, unfortunately you have to be 100% on guard with the straps on this dress because it falls off easily! ha! you wouldn't wanna pull of a Janet wardrobe malfunction lol )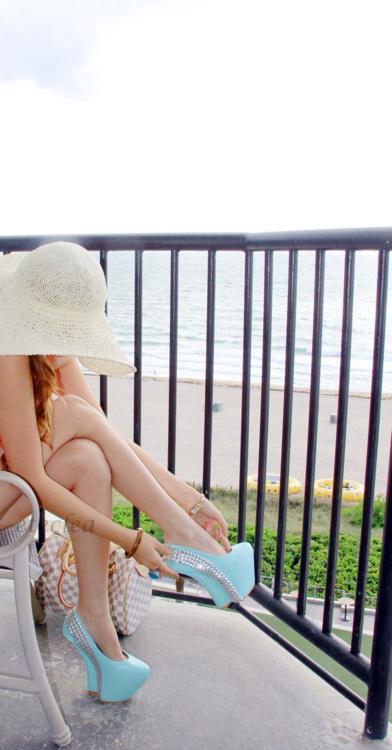 Customized shoes from Das.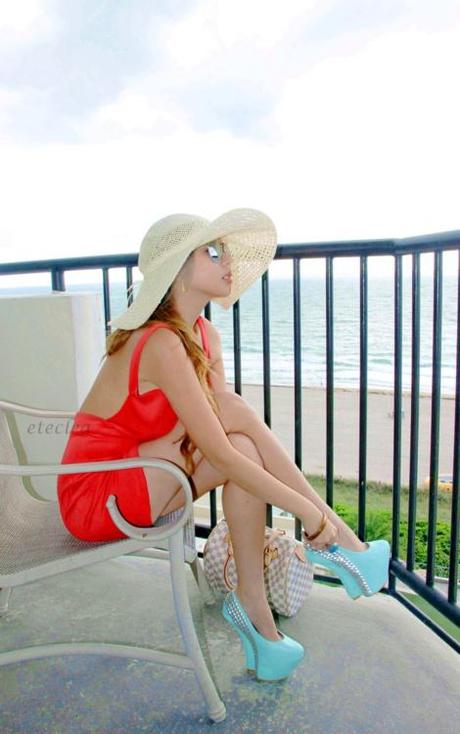 Hat by Jessica Simpson Collection.
How I love me some neons and pastels, and why not put them all together in an outfit? for me it gives a nice contrast to a look. So go against the flow and try mixing bright and neutral colors for your next look. 
Anyway!!! later that night…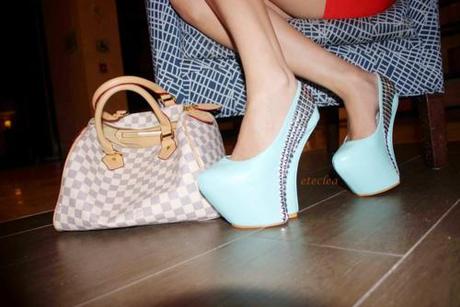 My ultimate favorite pair <3 so fierce yet so sexy and feminine just the way I imagined a perfect pair should be, the front kinda reminds me of Christian Louboutin's Daffodils  :)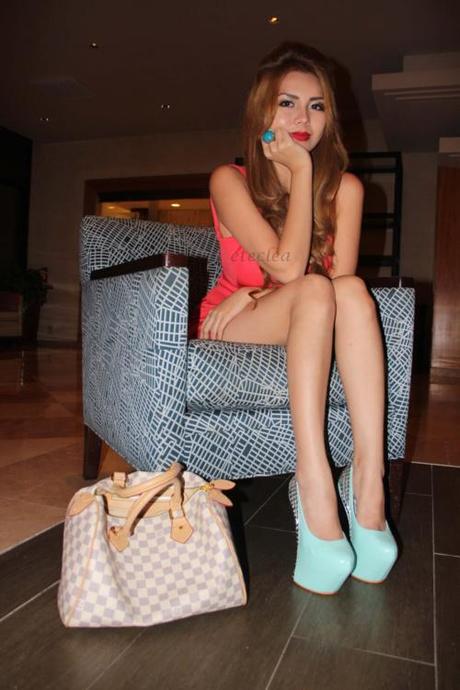 Look at me shutting down!!! I almost gave up and didn't went to dinner 'cause I felt like I was going to faint, but I was so hungry and want to have a nice sit-down dinner by the water even for just an hour, it was my last night at the resort anyway so why not suck it up and put on a brave face!? hehehe! The Food was amazing definitely made the wait all worth it!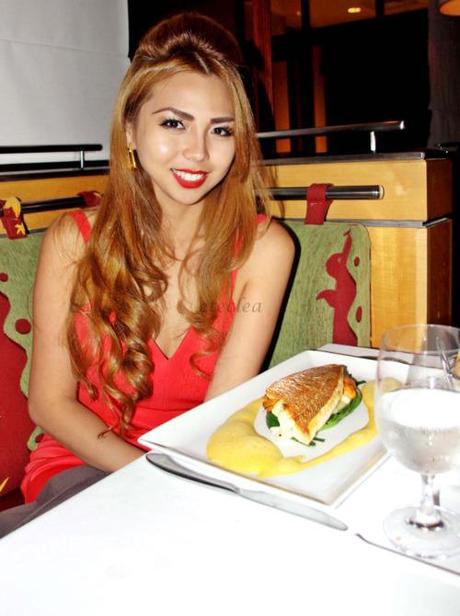 I had a red snapper fish with mashed potato and veggies but no celebratory wines or spirits since all I could drink was clear liquids :-/
Overall, that weekend was still quiet relaxing….specially the view. 
xoxo,
eteclea