This past summer was a best of times, worst of times situation for the Hollywood studios, with many collective and individual victories but too many big, embarrassing failures (After Earth, R.I.P.D., The Lone Ranger, White House Down, Pacific Rim-domestically).  Beginning with the Memorial Day weekend when Fast & Furious 6 and The Hangover 3 opened opposite one another despite courting the same audience, there were simply too many big budget tent pole releases with considerable audience overlap released in too little time.  As a result, Hollywood was supposed to learn to keep their budgets in check, and that the summer movie season can only withstand a certain number of animated films, comic book movies, etc.  The studios were collectively taking too many risks, saturating the marketplace, and exhausting the audience, the same audience already annoyed by being gouged by 3D ticket prices.
Have they learned their lesson?  Well, how does the summer of 2015 look?  We just lost a big one now that Batman Vs. Superman has blinked in face of the competition, switching to the summer of 2016.  This follows similar moves made by Independence Day and Pirates of the Caribbean sequels, both switching from summer 2015 releases to sometime in 2016.  This could indicate a post-2013 risk-averse mentality has taken over, as Pirates of the Caribbean was moved for the explicit purpose of re-writing the script to make it filmmable with a lower budget.   Even then, man, 2015 could be brutal.  Let's just focus on the summer:
May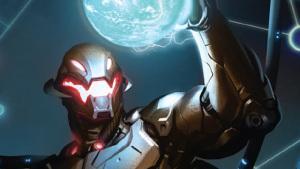 5/1 - Avengers: Age of Ultron – All of the Avengers will return joined by new characters Quicksilver and the Scarlet Witch, all aligned in opposition to sentient robot Ultron, to be voiced by James Spader.  Cameos for other heroes like War Machine and The Falcon are also possible, and a second villain to played by Thomas Kretchmann has now been confirmed.
5/15 - Mad Max: Fury Road - A Mad Max reboot from Warner Bros. and original series producer/director George Miller, who will direct a new cast comprised of Tom Hardy, Nicholas Hoult, and Charlize Theron.
5/22 - Susan Cooper - Melissa McCarthy's Bridesmaids/Heat director Paul Feig will direct her again in this spy comedy featuring McCarthy as a female 007, co-starring Rose Byrne and Jason Statham
5/22 - Tomorrowland - Mission Impossible: Ghost Protocol director Brad Bird's ultra-secretive sci-fi film about "a teen bursting with scientific curiosity and a former boy-genius inventor" who "embark on a mission to unearth the secrets of a place somewhere in time and space that exists in their collective memory."  George Clooney is attached to star alongside comedic actresses Kathryn Hahn and Judy Greer.
5/29 - Monster Trucks – An animated comedy from Paramount Pictures, rumored to be directed by the same guy who directed Epic and 2005′s Robots 
June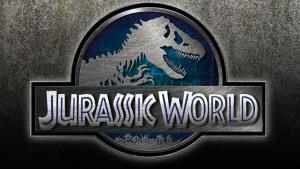 6/5 - B.O.O.: Bureau of Otherworldly Operations – Animated film from the house that Shrek built (i.e., Dreamworks) starring the voice acting of Melissa McCarthy, Seth Rogen, and Matt Bomer.
6/5 - San Andreas -  A Dwayne Johnson action film from Warner Bros. about a rescue-chopper pilot who seeks to rescue his estranged daughter after a massive earthquake in California.
6/12 - Jurassic World – Arriving 14 years after Jurassic Park 3, this potential franchise re-boot will be directed by Safety Not Guaranteed's Colin Trevorrow, and is rumored to star Bryce Dallas Howard, Chris Pine, and Jake Johnson.  It will be filmed in 3D.
6/19 - Inside Out – Pixar's animated version of the old live-action Fox sitcom Herman's Head, Inside Out will be told from the perspective of the various emotions in the mind of a little girl.  Bill Hader will voice fear, Amy Poehler joy, Mindy Kaling disgust, Lewis Black anger (perfect casting), and so on and so on.
6/19 - The Fantastic Four - Fox's attempt to reboot the Fantastic Four just 10 years after the first Fantastic Four film in 2005.  This one will be directed by Josh Trank, who kind of kicked ass with his super hero found footage flick Chronicle.  Like Chronicle, this will star Michael B. Jordan (rumored).  Beyond that, not much is known.
6/26 - Ted 2 - Sequel to Seth MacFarlane's unexpected hit about a foul-mouthed CGI teddy bear causing trouble for his owner/best friend, Mark Wahlberg, and his girlfriend, Mila Kunis.  The first Ted was a HUGE hit in Japan for some reason.
July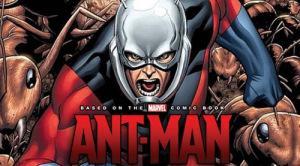 7/1 - Terminator: Genesis – The production company has to make a Terminator film by a certain date or else the rights revert back to James Cameron.  So, they are making this film along with a TV show, planned to run concurrent and exist within the same continuity.  The film is to be directed by Alan Taylor (Thor: Dark World), has cast Emilia Clarke as its Sarah Connor, is testing a bunch of unknowns for Kyle Reese, still hasn't cast John Connor, and still may or may not feature Arnold Schwarzenegger in some capacity.
7/10 - Minions – A Despicable Me spin-off charting the history of the minions, who were not actually created by Gru but more like inherited, as the minions history goes back centuries and involves warring villains to be voiced by Jon Hamm and Sandra Bullock.  Steve Carrel's Gru will also feature in the plot at some point.
7/17 - Pan - Taking the spot now vacated by Batman Vs. Superman is this latest attempt at a live-action Peter Pan, starring Hugh Jackman (as Blackbeard?) and directed by Joe Wright (Anna Karenina, Hanna, Atonement)
7/24 - Trainwreck - Current Comedy Central sketch show goddess Amy Schumer's first big starring role about a woman whose life is a trainwreck she attempts to put back together, to be directed by Judd Apatow.
7/31 - Ant-Man – Probably the most curious of all forthcoming superhero films considering its hero's ability is to shrink very small or grow very tall, his most notable adversary (Ultron) is being used in theAvengers sequel without him, and the director, Edgwar Wright, is completely untested and remains to be seen if his signature hyper-kinetic editing, will be reined in at all by Marvel.  Michael Douglas will star as the original Ant-Man, Hank Pym, and Paul Rudd as the second Ant-Man, Scott Lang.
7/31 - Peregrine's Home for Peculiar Children – Tim Burton's adaptation of the popular children's novel.
August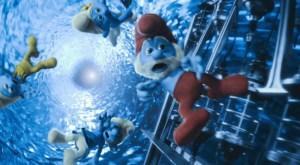 8/7 - Assassin's Creed – Adaptation of the immensely popular video game series about a guild of assassins at various moments in world history.  Michael Fassbender is attached as the star.
8/14 –  The Smurfs 3  – What the smurf!  But the sequel bombed in the United States and Canada!  Yeaaaah, they already made their budget back on product placement deals, and it was a humongous hit overseas. Like Garfield before them, no one seems to respect these movies, but they make way more money worldwide than you'd guess.
8/14 - Untitled Next Bourne Chapter - Bourne Legacy director/writer Tony Gilroy is out, but Jeremy Renner is obligated to come back as Aaron Cross.  They hope they can get Matt Damon back to make this is a team-up movie, but that seems very unlikely.
8/28 - Regression - Spanish director Alejandro Amenabar's (The Others) latest, this time about a father (Ethan Hawke) accused with a crime he has no memory of committing.  It will be distributed domestically by the Weinstein Company.
Keep in mind that the summer movie season keeps getting stretched to start earlier and earlier, and that Fast & Furious 7 will not technically be a summer release but still come out on April 10, 2015.
To some degree, that looks a lot like the summer of 2013, a bunch of comic book movies (Avengers, Fantastic Four, Ant-Man) and animated/quasi-animated films (Monster Trucks, BOO, Minions, Smurfs 3, Teds 2).  Plus, there are several franchise reboots (Terminator, Fantastic Four, Jurassic World, Mad Max, Pan), and a couple of sequels to lackluster films (another Bourne).  However, we're getting not one but two female-centric comedies, Susan Cooper and Trainwreck, clearly meant to recreate the success of The Heat.  Plus, Ted 2 gives us another comedy, which will likely play better than The Internship did.  The comic book movies are spaced out fairly well.  We're getting at least a couple of non-sequel action films, San Andreas, Assassin's Creed.  Several films look set up to fail due to scheduling, especially either Monster's Trucks or B.O.O. or both for coming out within 1 week of the other.  Plus, 2 weeks after B.O.O. comes a new animated Pixar movie.  Mad Max also seems locked for a Battleship-like failure due to needing the male audience but coming out a mere 2 weeks after The Avengers: Age of Ultron.
However, now that Batman Vs. Superman, Independence Day 2, and the next Pirates of the Caribbean have been remove it does not look quite as bad.  Then again, this list is far from complete with new movies being added to/removed from it every other week.  The bigger clusterfuck might be November/December of 2015 which currently has a new Bond movie, the final Hunger Games, another Pixar animated film (Good Dinosaur), Star Wars: Episode VII, a new Kung Fu Panda, and a new Mission Impossible.
Why should Hollywood really change, though?  Sure, 2013 had some big failures (you can add 47 Ronin to that list), but business (though not necessarily attendance) was actually up.  The summer alone was up in total gross 10% over the summer of 2012, and well-above the record-breaking summer of 2011.  Moreover, several of the supposed box office bombs of the summer (After Earth, Pacific Rim) were saved or at least partially redeemed by overseas business, where audiences have yet to tire of 3D the way we have.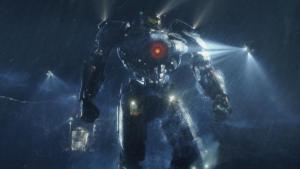 Thanks to big business in China, Pacific Rim could very well get a sequel now
R.I.P.D., The Lone Ranger, and White House Down still ended up as bombs, not saved by overseas, but every movie season has its share of turkeys. Universal can easily absorb the loss of R.I.P.D. due to the ginormous successes of Despicable Me 2 and Fast & Furious 6 while Disney can do the same with Lone Ranger due to Iron Man 3 and Monsters University.  Sony had both White House Down and After Earth, but they also had surprise hit This is the End and overseas hit Smurfs 2.
As a result, there is serious doubt as to whether or not the summer of 2013 will actually force Hollywood to abandon its existing models.  They've been embarrassed, sure, but the reality does not match the perception.  2015 is shaping up to be absolutely brutal, and it seems unlikely that Mission Impossible 5 opening one week after Star Wars: Episode VII will not actually happen, despite the current schedule.  Plus, at least one of those animated films over the summer is guaranteed to bomb, and its debatable how much enthusiasm there will be for new Jurassic Park, Terminator, and Bourne films.  However, at this point they are offering ever so slightly more variety for the summer season, and as long as enough hit big enough to mask inevitable losses then it will remain business as usual.
What do you think?  Let us know in the comments.